Arap Uria, a Kenyan comedian, has finally met English football commentator Peter Drury, glamsquad reports.
READ ALSO: PHOTO: Comedian Zicsaloma acquires another house as birthday present
Arap, whose real name is Meshack Kiprop, rose to fame on social media by impersonating him and other football commentators, and met Drury at the World Cup in Qatar, which is currently underway.
On Friday, the Kenyan posted a photo of himself in the Middle Eastern country, requesting to meet Drury, months after praising him for his lipsyncing act and saying he would love to see him.
"Hello Peter Drury, it's Arap Uria, I am in Qatar and I would love to meet you," he wrote on a placard in a tweet that drew Drury's co-commentator Jim Belgin's help.
Hours later, the dream turned reality!
"Gooooal!!! he tweeted after meeting his idol, sharing a photo of both of them. "Finally, with Peter Drury. Many thanks."

"Wonderful," Belgin also wrote alongside a photo of Arap and Drury. "It has happened."
The comedian rose to prominence after posting videos of himself lip-syncing with Kenyan politicians, including President William Ruto.
READ ALSO: Dear Lord, we will never understand why you would give us a blessing and allow the devil to take it so quickly – Comedian AY Makun writes
However, in 2018, Arap posted a video in which he imitated Drury's commentary of the Champions League match between AS Roma and Barcelona, in which the Italian team made a historic comeback against the Blaugrana.
The video quickly went viral, and he quickly gained Drury's attention. The commentator would later send Arap a message praising him for his "terrifyingly funny" performance.
"Arap, Peter here; I wish I could be with you today." It's so frustrating that I'm in Doha for the World Cup draw. Listen, I appreciate what you do. In an April video, the 55-year-old said, "I hope you're laughing with me, not at me."

"I must admit that I am laughing along with you. It's terrifyingly funny and fantastic. Football is not to be taken too seriously. With all of your enthusiasm, I adore your work, and I hope that one day we will be able to meet in person so that you can teach me how to commentate.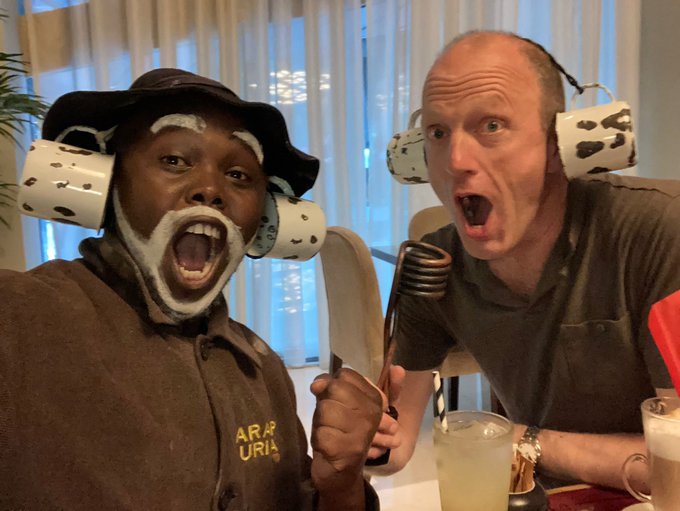 It's terrifically funny 😄😄
Message from Peter Drury@PoeticPeter pic.twitter.com/2r7vrrpc2i

— Arap Uria (@arapuria) April 1, 2022