Bassike Australian design by fashion designer, Deborah Sams gave rise to an epic beginning in the world of fashion.
Read Also: Rami Kadi Haute Couture FW 2022 Collection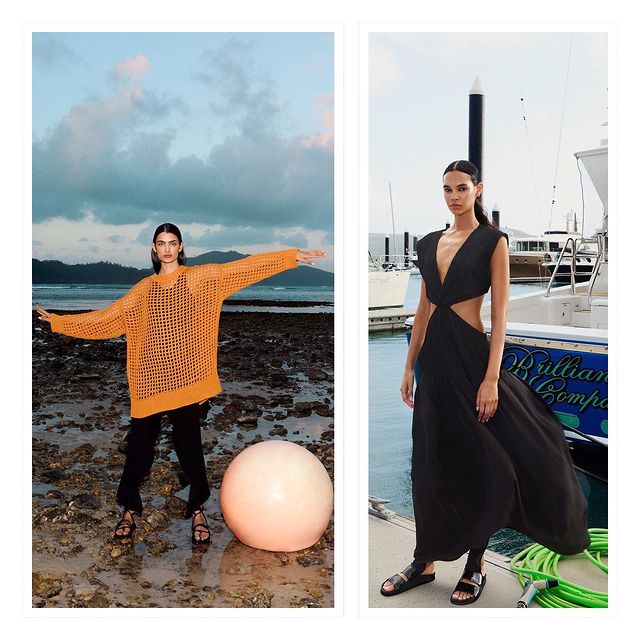 A rare design in the Bassike universe—the agate print that served as the show's opening—inspired a palette of deep greens, rusts, and sun yellows.
Experiments with dyeing resulted in circular stripes on a marigold tunic and geometric patterns on dresses with pouf sleeves. The most intriguing change, though, is Sams's new designs, which include a seductive halter top with a keyhole cut-out, tunics worn over maxi skirts, and a sleek emphasis on an expanded waist.
Sams claims that while she was creating the collection, she had a fashion show in mind; they are the kinds of clothing that are perfect for finally starting moving again.
Read Also: Lookbook: Ermanno Scervino Spring Summer 2023 Ready To Wear Collection
See full collection below;