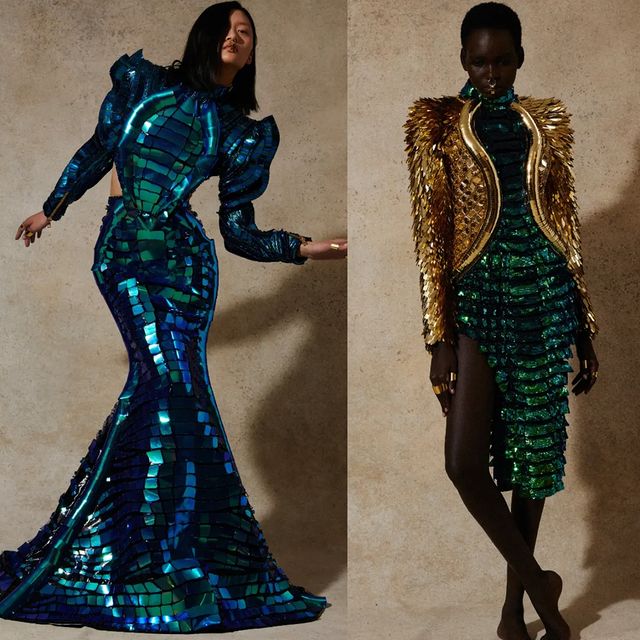 Balmain Resort 2023 Collection displayed some amicable color combination that has left us mesmerized so sit tight and keep reading.
The collection which had a lot of well appreciated detailing as it gives out ancient Egypt era.
Read Also: Beyoncé Steps Out in Khaki Mini Dress from the Balmain Resort 2020 Collection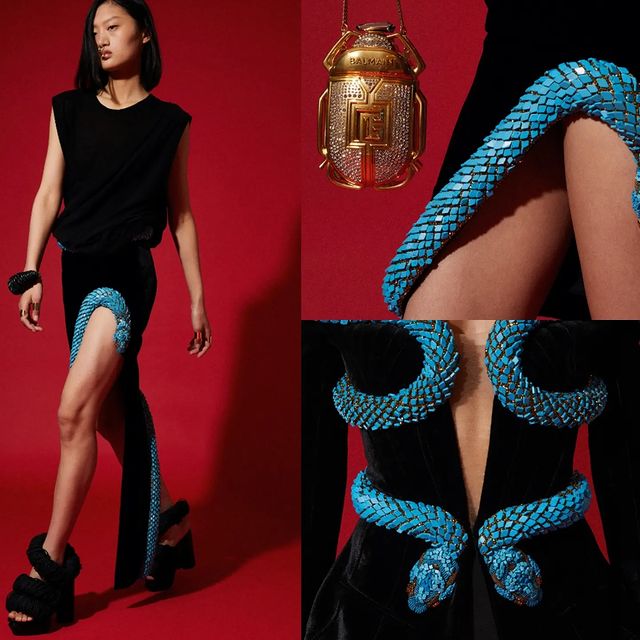 The designer claimed that his customers are becoming more lured to unique, atelier-made items—"like art"—to create the cozy sense of owning a one-of-a-kind. Here, the shining metallic animalia pieces and a powerful, spiky outfit made of wood with knit trim were the best examples. The creator of the couture firm received numerous air kisses, including the lovely, oyster-like cocoon shapes.
Rousteing completed his most recent work, which was inspired by Egypt, in May but eventually opted to hold off on publishing any images until its retail release this month. While the designer's pre-collection features a lot of knits—which now make up 40% of Balmain's ready-to-wear sales—he also satisfied consumer desire for extraordinary couture pieces.
The Balmain studio deserves praise for its perseverance and expertise in hand-embroidering micro beads so tiny that the shoulders of his gowns resemble polished sand grains.
Read Also: Cult Gaia Resort 2023 Collection
The T-shirts and jersey gowns, among the more approachable and affordable pieces in this large and varied collection, were also meticulously draped and knotted.
See full collection below;