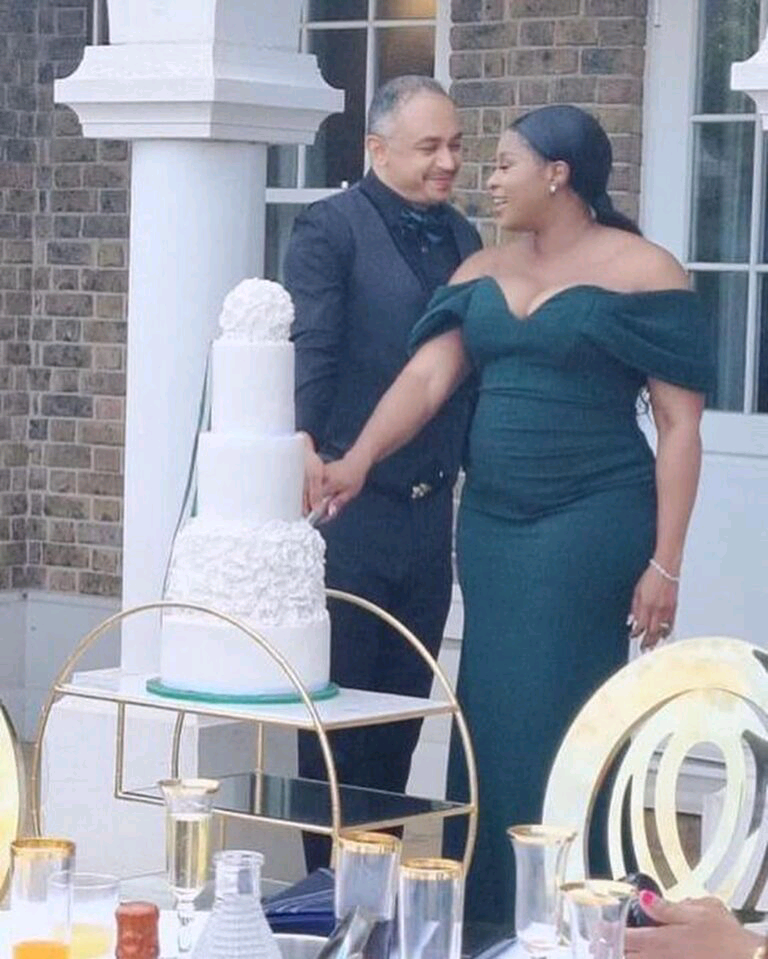 Media personality, Ifedayo Olarinde better known as Daddy Freeze has tied the knot secretly with his long-time lover, Benedicta Elechi.
In a video obtained by Glamsquad, Benedicta who looked simple and gorgeous decided to ditch the conventional white wedding dress and appeared in a green off-shoulder dinner gown while Daddy Freeze appeared in a black tuxedo. However, it is worth noting that she appeared pregnant.
Read Also: Daddy Freeze secretly ties knot in UK despite five million naira lawsuit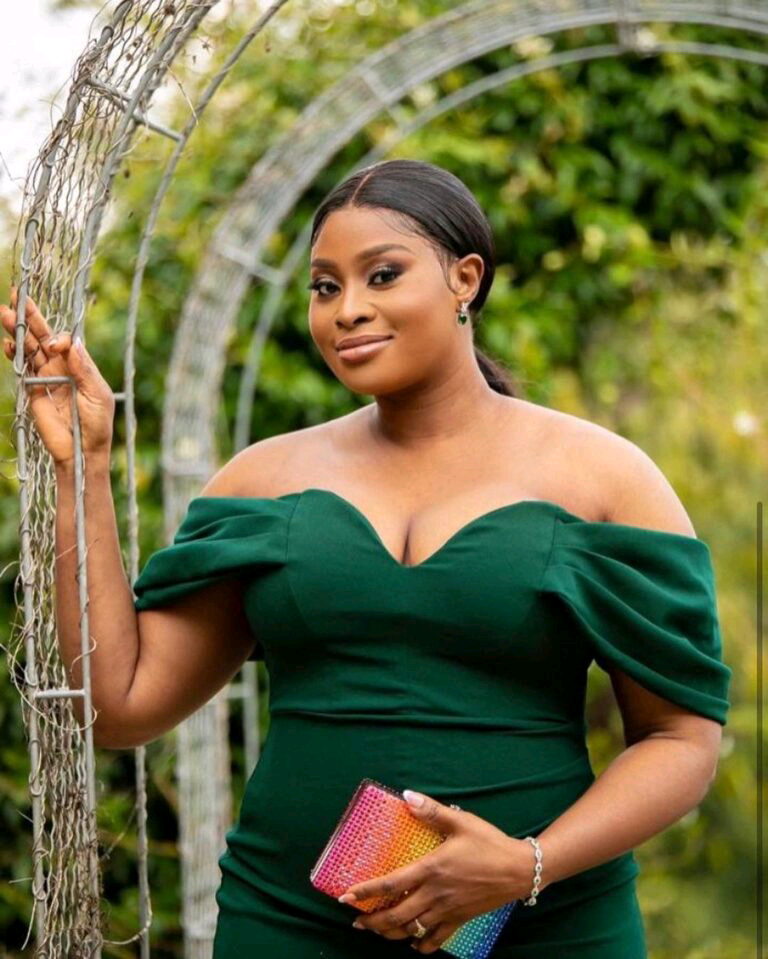 Here are 10 things you need to know about his new wife, Benedicta Elechi;
1. Benedicta and Daddy Freeze have a son together.
2. Benedicta was previously married to Paul Odekina.
3. She is from Anambra State.
4. Benedicta accused her ex-husband of having sex with men.
5. She relocated to Lagos in 2016 after her filing for divorce in 2012.
6. The ex-couple got married in 2002.
7. She studied chemistry at the Rivers State University of Science and Technology (RSUST).
8. She adopted her niece legally when her elder sister died.
9. She is C E O of TasteBudz Real Naija Cooking and Dictachi Foods Nigeria Ltd.
10. Elechi has three children from her previous marriage.