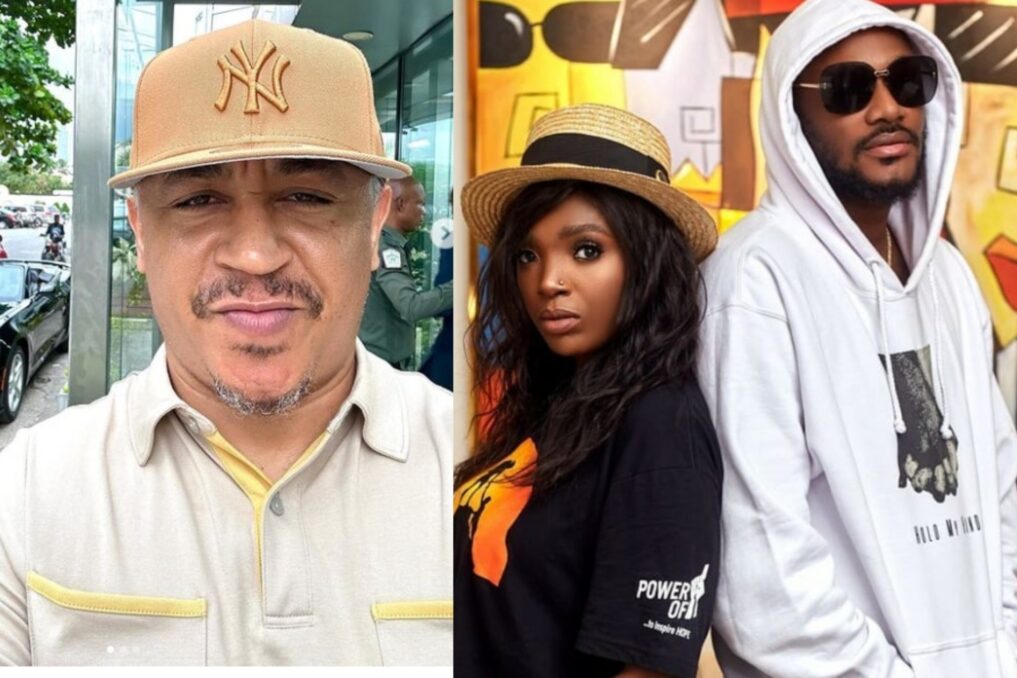 Media personality, Daddy Freeze has defended legendary singer, 2Baba over his comment on why men cheat
Glamsquad reported hours ago that 2Baba in his opinion explained why men cheat on their wives.
During a captivating episode of the South African reality show "Young, Famous and African," 2baba engaged in a dinner conversation with his wife and fellow cast members, delving into the complex topic of why men sometimes cheat on the women they genuinely love.
According to him, a man can love a woman and still cheat on her because their genitals have a mind of their own. He further asserted that most men who cheat on their lovers with other women do not want relationships with other women. Read Here
Defending the father of seven during an Instagram live session, Daddy Freeze said that monogamous isn't a woman's entitlement as it isn't normal for African men to have one wife.
He further claimed that his grandfather had four wives and his father has two wives.
To support his arguments, Daddy Freeze drew upon biblical instances of men who strayed from their marital commitments, including figures like David, Abraham, Solomon, and others.
Additionally, Daddy Freeze expressed his belief that the rise of feminism and excessive adherence to political correctness are detrimental to African society, as they promote the normalization of Western values that may not align with our cultural foundations.
During the live session, he said:
"Political correctness and feminism wouldn't kill us. My grandfather had four wives, my father has two wives. How do u tell me it's normal for men to be monogamous?

We try to normalize Western Values and not all Western values adapt to us. I tell people that I am monogamous, but it's not normal.

Monogamous isn't your entitlement as a woman, it is the work you get, It is not normal for an African man to have one wife".
See the video below:
DaddyFreeze backs 2face, says ch£ating is normal for African men

— Instablog9ja (@instablog9ja) May 19, 2023
Read Also: "It's going to be one year in few months" – Nkechi Blessing slams Netizens expecting her relationship to go sour
Do you think Daddy Freeze's argument and defence are justified?