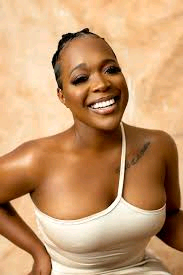 Nigerian video jockey, Laura Monyeazo Abebe, popularly known as Moet Abebe has taken to her Instagram stories to lament on how getting an apartment in Lagos as a single lady is hard.
The TV presenter has poured out her heart on how fed up she is with the system of the country as they want women to make money in a legit way but are not helping matters.
Read Also: Why We Raided BBnaija Dorathy's Apartment- EFCC
She also questioned why landlords ask for a lady's marital status before considering her as a tenant.
The OAP further disclosed that it is worse for famous single ladies because landlords assume that she is promiscous and would be "throwing parties and orgies in their properties".
Read Also: PHOTOS: Actor Emem Ufot Survives Accident
Speaking further, Moet said a landlord once said he doesn't give out his apartment to single ladies because her "sugar daddy might pay her rent this year but might not pay for the consecutive years".
Read her posts below…