Emem Ufot, a popular comic actor, has taken to his social media page to express gratitude to God after surviving Sunday's accident involving a 14-passenger bus.
WITHIN NIGERIA gathered that the accident which occurred at about 11.50am, at Atoyo inbound Ogbere, along Ijebu Ode/Benin Expressway in Ogun state, left 4 people dead.
Emem Ufot who disclosed on Tuesday in an Instagram post that he was one of the 10 persons who escaped being burnt to death in the accident, he wrote;
R.I.P is what they planned for me but it seems GOD had other plans.
My life was almost stolen from me on the 14th Feb 2021
I can't believe I'm the one typing this….

Pls help me THANK GOD & remember GOD is not finished with you.

#MyReBirth
See post and photos below: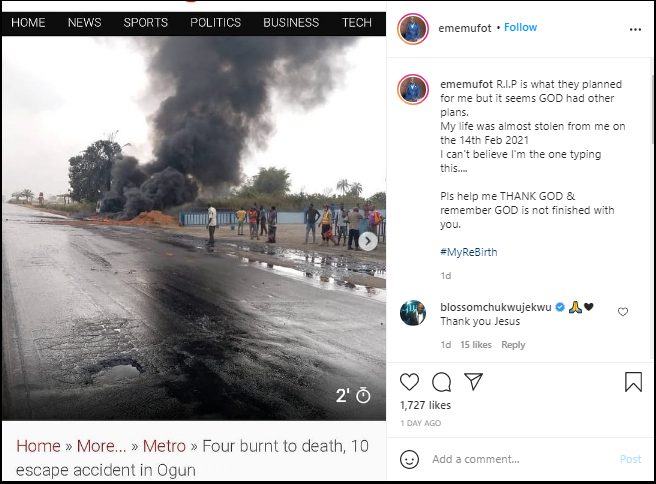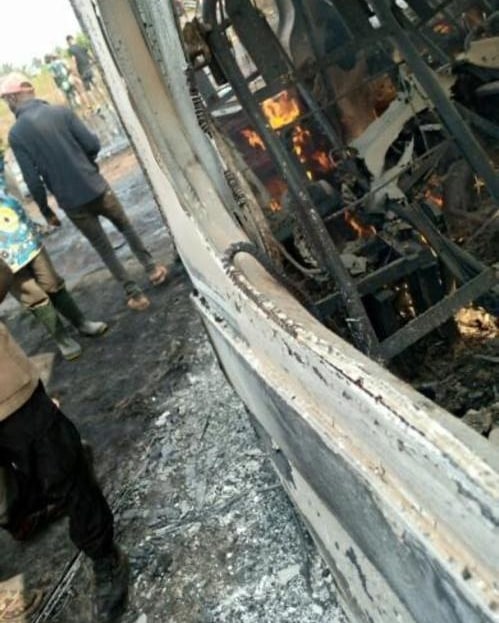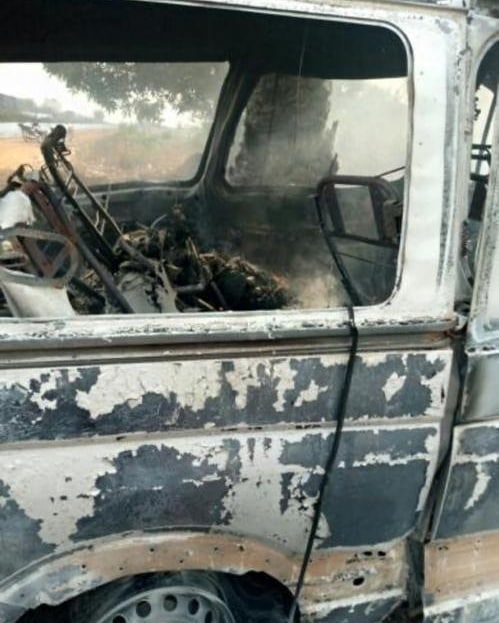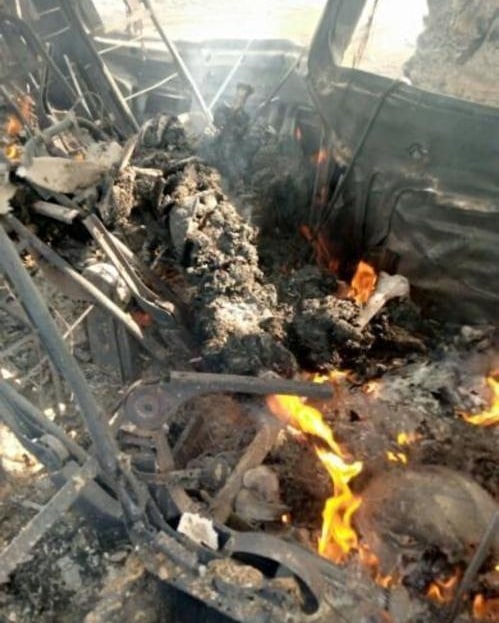 In other news, neighbours to late Victor Decker have revealed how they found the decomposing body of the 72-year-old veteran Nollywood actor, at his apartment in Abuja on Monday evening.
Jesse Nazareth, Mayor of the Actors Guild of Nigeria, Abuja, on Tuesday confirmed that Decker's neighbours broke down the door to his apartment and found his lifeless decomposing body in his sitting room.
"Yes, Victor Decker is dead," She said.
"I am in the mortuary where they want to embalm him. I am not aware of the cause of his death.
"I just got a call that his neighbours did not see him for days so they got concerned.
"They went to his house, knocked on his door but got no response so they had to break down the door. That was when they saw him sitting on his chair lifeless.
"He was already smelling as he was decomposing. I rushed down there to arrange the necessary things."