What's your take on keeping fit to stay Fashionable?  …
Here's my take, putting on the right outfit, staying trendy and slaying every time you step out isn't exactly flattering when it doesn't come with the right body or physical appearance (glow). And just as we fashion people are so particular about shopping the latest fashion from our favourite designer or pocket affordable designers, wear with the rise in the sale of activewear/ fitness wear and rising awareness of healthy/clean eating,it is safe to say being fit and healthy is a Fashion trend or a must that should never go into oblivion.
Just as it's important to shop the right look/ outfit, work or play , it's important to also shop the right workout cloth, pay just as much attention to details and the likes when shopping for active wear and mostly to look and feel good while you slay or stay dapper even in your sleepwear.
In our chat with Seyi Olusore of She damns fitness, he talks about the importance of being fit and what to look out for when shopping and what to wear.
Who's Seyi Olusore and what's Shedams fitness about?
Seyi Olusore is a US Certified Health & Wellness Expert and the brain behind  Nigeria's 1st Weightloss Reality TV Show #thefaSttestshedder.
Shedams Fitness is a fitness outfit that aims at developing and maintaining a high level of physical
body fitness through exercises and diet.
Why is it so important to stay fit?
It is very pertinent to stay fit in order to live long and healthy. There are so many benefits of staying fit which include: weight loss, mental alertness, and productivity, sound sleep, cardiovascular build, increased body metabolism, amongst others.
What's the Shedams story and what triggered the decision to be a fitness trainer?
Firstly, Shedams is coined from my names: Seyi(pronounced Sheyi) & Damisola. It all started back in 2003, while being the captain of the volleyball ball team in school   (Covenant University), had some ladies come to me to help them with their weight issues, they must have felt I had the solution as I used to take my team mates pre training aerobics/workouts, all I did back then was ask them to try a few things (diet/exercise). These ladies came back after 2weeks with new bodies that showed they had slimmed down, they had told their other friends to come meet me for help and that was how it started.
It took me about 4years of more research, in-depth knowledge, and personal conviction before I finally launched the Shedams Fitness vision in November 2007; I did a weightloss reality show- the fastest shedder while in school, and that's how the Shedams fitness brand was birthed officially to the glory of God.
You have worked with a couple of brands how challenging has that been for you?
None at the moment and that's because these brands have come to embrace and understand the need to ensure fitness & wellness in the lives of both their staff and consumers.
 What would you say the growth rate of the fitness industry in Nigeria is?
Truthfully, it hasn't been at a fast pace as more work in terms of reach out and awareness needs to be done from the Government. The level of awareness we currently have is as a result of personal involvements from myself, other fitness experts, celebrities in fitness, a few private and corporate organizations.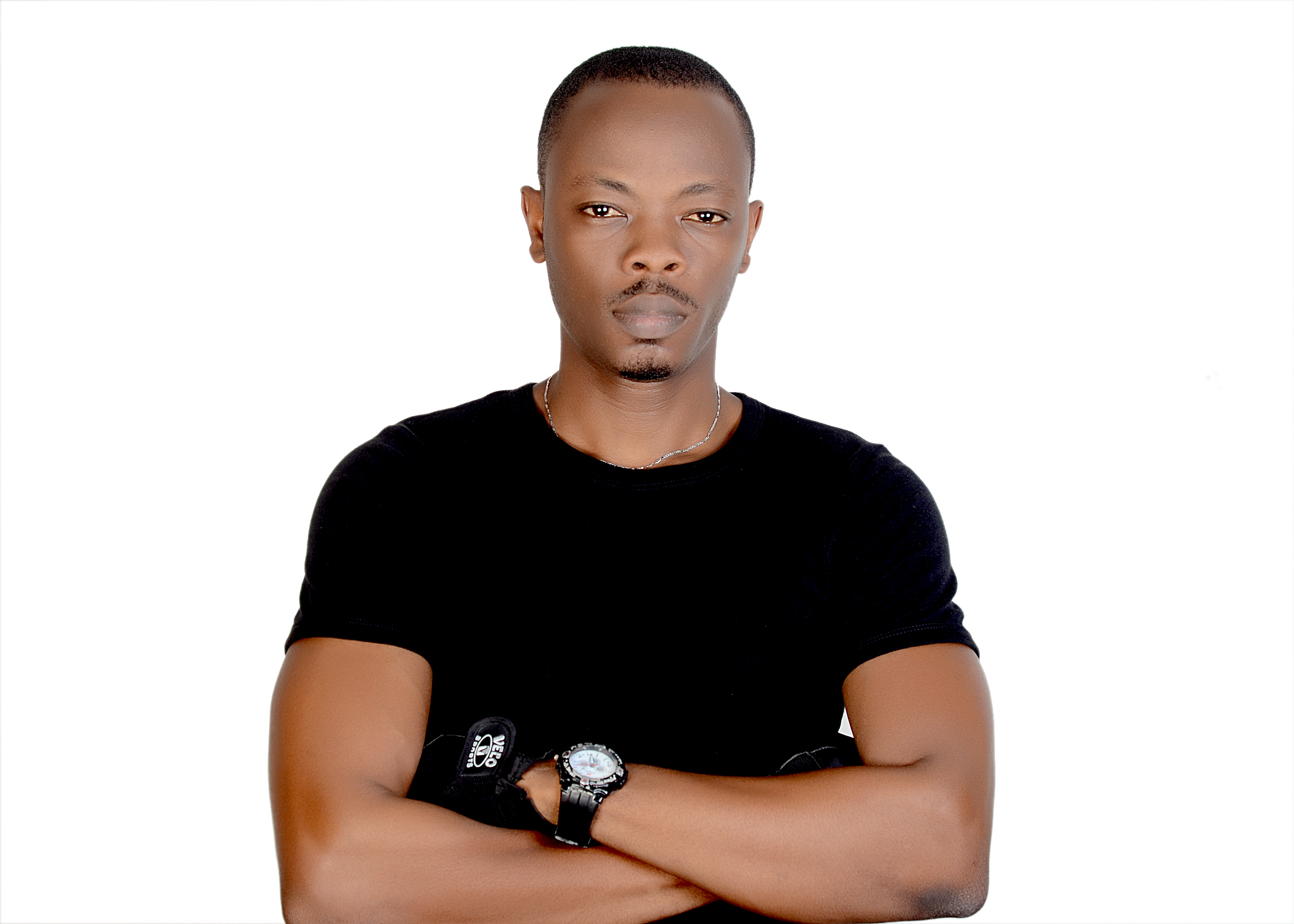 Do you think to be fully stylish or fashionable, one needs to stay fit and maintain a healthy lifestyle and why?
Absolutely. You need to look good on the inside(eating right plus exercising regularly)
to be able to function well on the outside.
Do you consider yourself a fashionable or stylish person?
A bit of both, as long as I'm comfortable with what I wear and the way I look.
 What's your look like asides workout clothes?
You will see me in Native Attires for weddings and social functions, Top & Jeans for casual occasions and Suits when going to church.
A lot of people are concerned about their skin and hair, can health and fitness routines help with maintaining a healthy feature? 
Health and fitness are very vital when addressing such issues. There are particular routines to do in correcting body postures, and various types of fruits, smoothies that can be recommended for a healthy skin and hair growth.
 When picking a workout outfit, what are the things to consider?
When choosing a pair of trainers, a pair of socks, a pair of joggers or shorts, a stringed vest or sports bra (ladies), you need to look out for comfort, your workout outfit shouldn't be too loose and at the same time too tight..you should be able to move your body parts freely"
 Which celebrities have you work with and has the experience been?
Former Miss Nigeria (Ezinne Anyaoha), Mor Okonkwo, Omoni Oboli, Jude Okoye's wife (Ifeoma Okoye), Waje, Lami Phillips and it has been a good experience having to either do diet consultation or fitness routines with them at some point. I've also enjoyed tremendous support from Kaffy, Kate Henshaw, and Lepacious Bose.
 Ladies have one major concern and it's the lower belly pouch,  you have to suck in your belly or wear a body shapper so you don't have a pot belly on a slim body. What's the best workout routine and meal to get rid of the pouch?
Like I always say, "Certain calories in life are best left uneaten" and the best Abs workout is a lifetime of not eating crap. Getting rid of the flabs connotes not having to eat what your mouth wants but what your body needs.
A few years a go you had a reality show "the fastest shedder " and then a workout video.  What's the continuity plan for that?
Yes, preparation for Season 2 of the fastest shedder is in full swing. As for my weightloss/workout DVD – Ditch The Gym, I'm currently in partnership with Pulse TV in distributing it online for wider reach.
. What fashion items come across as awkward to you ( male or female)?
The beard gang isn't meant for everyone!
What time of the day is best to workout? 
Personally, it's always best to workout in the morning before my brain figures out what I'm doing.