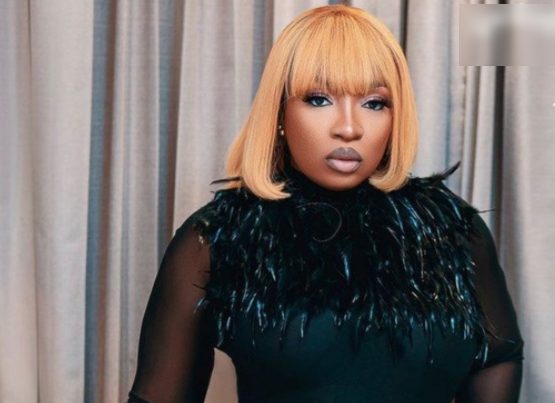 Nollywood actress, Anita Joseph has satirize the current BBnaija housemate for their constant involvement with sexual activities in the BBnaija game.
It's no secret that the current BBnaija housemates have caught the public's eye with their continuous marathon sex.
Read Also: "I'm in pain" – Actor, Alex Ekubo mourns friend
Taking to Instagram the actress dropped a video cautioning the housemates on the' sex in the house' drama.
According to her, whether you have sex in the house doesn't affect how long you stay there or how the game goes.
She said, "Whoever created their script did a sh*t job, so just because the script worked for Mr. A doesn't imply it would work for Mr. B."
Watch video below;
Recall that a few days ago, the director of the Islamic organization Muslim Rights Concern (MURIC), Prof. Ishaq Akintola had reacted to the sex video of 'Level Up' housemates, Khalid and Daniella.
He had this to say;
"I have no comment concerning Khalid. Whatever anybody is doing in BBNaija is haram, BBNaija itself; the whole of it. So, it's not about the aspect of alcohol or whatever. I was part of a group that went to court to stop BBNaija, but the system continues to encourage BBNaija, some of our people in the media, and journalists continue to encourage them because there's money there.

"Nigeria worships money and then we are destroying our youths, who are watching this show and there are some irresponsible parents, too, who are watching and encouraging their children to watch it."

Akintola added that MURIC has called on the federal government to ban BBNaija, saying it was unfortunate that some of our leaders and people do not listen when cases affect the morality of the nation and the youths.