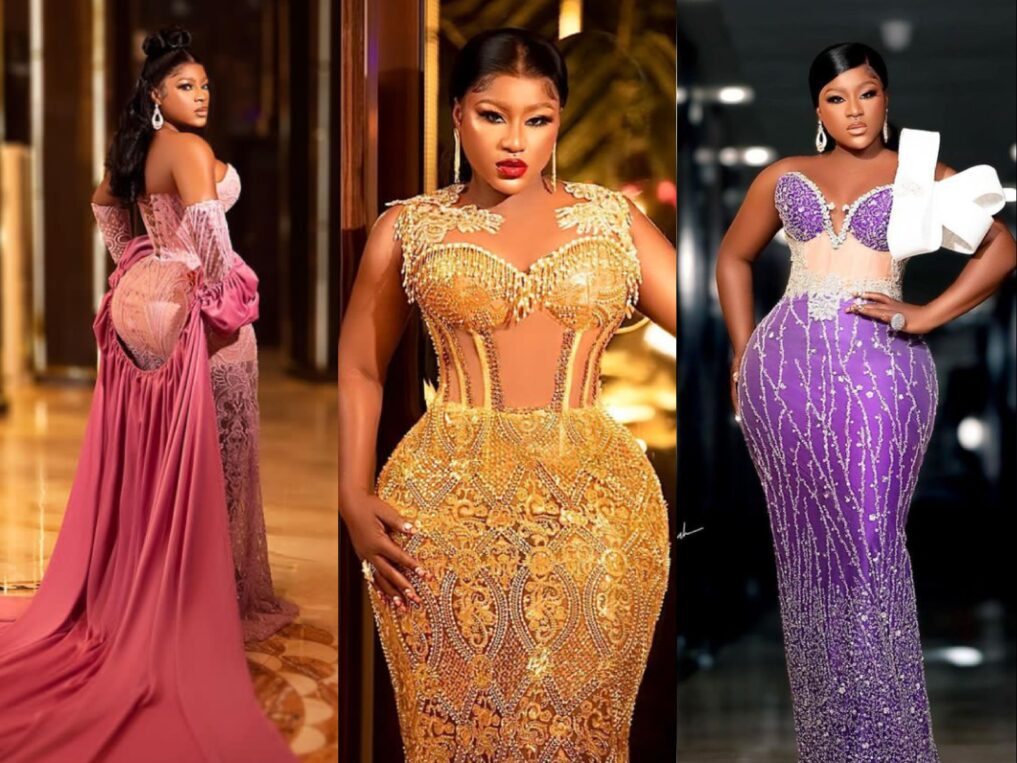 Nigerian actress Destiny Etiko celebrated her 33rd birthday yesterday in style. For her birthday celebration, Destiny Etiko slayed in three gorgeous dresses. The color of the dress and designs of the dresses are captivating and unique. In this collection, we will be checking out 3 gorgeous outfits destiny Etiko Rocked for her birthday celebration.
Read also: Glam Look Of The Day: Destiny Etiko Stuns for her Birthday Celebration
Destiny Etiko is a Nigerian actress who hails from Enugu State. she was born on August 12 1989 in Udi, a village located in Enugu State. She obtained her theater arts degree from the University of Nnamdi Azikiwe and became popular in the movie industry in 2013.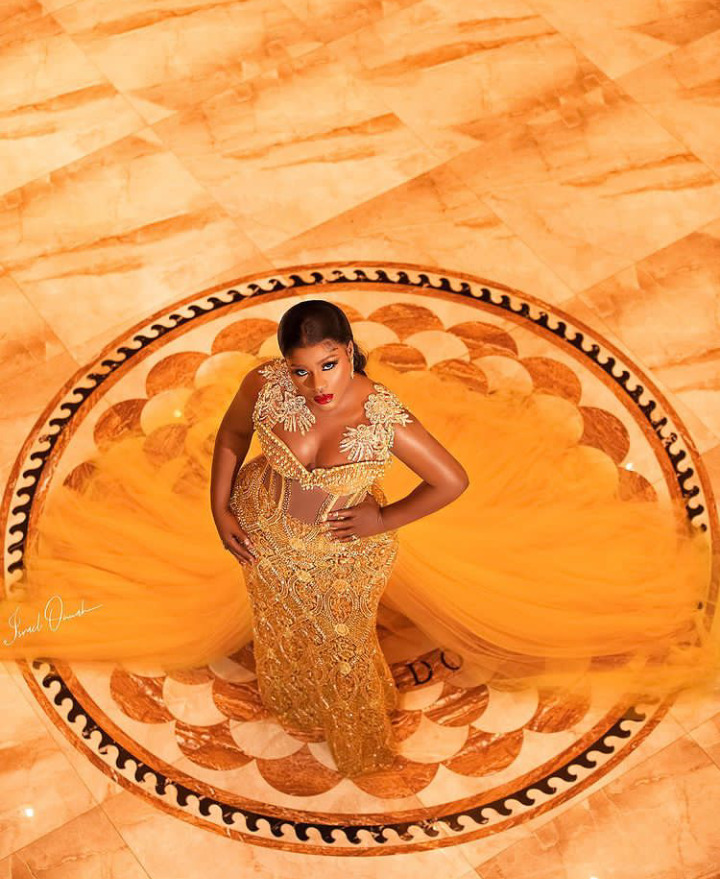 Destiny Etiko went all out for her birthday celebration. For her first look, she wore a purple strapless lace dress designed with a bow at the shoulder. The bow complimented the beauty of her outfit.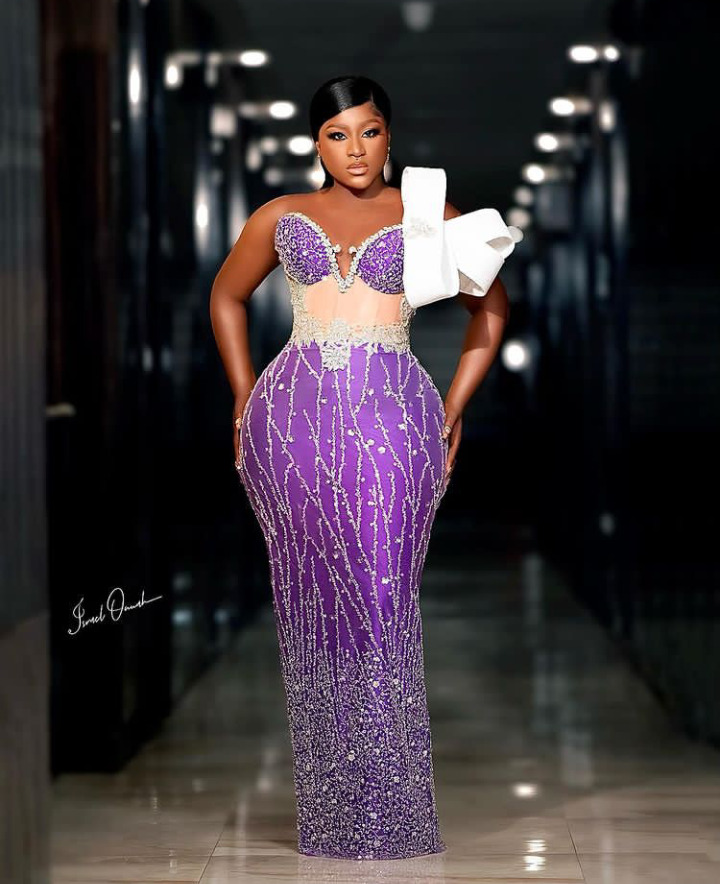 For her second look, Destiny Etiko wore a sleeveless golden lace dress designed as a corset gown. The gown fits her body and highlights her unique body shape and curves.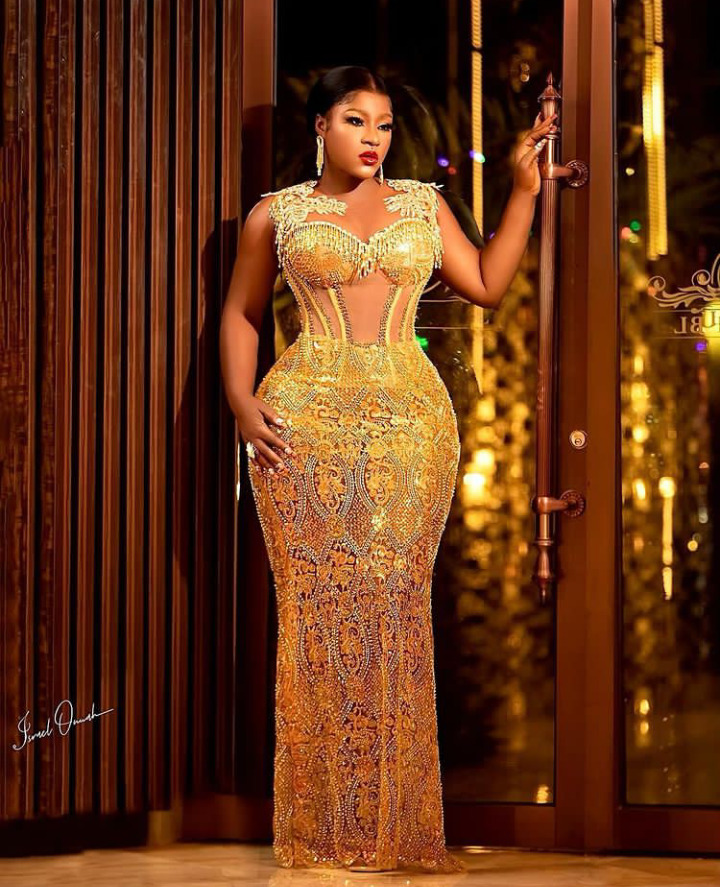 Read also: How Old is Destiny Etiko and Where is She From? A Detailed Look At The Actress' Biography
The actress for her third outfit wore a pink lace dress designed as a strapless corset dress. The dress features a back drape which is designed with attached gloves. The color of the dress compliments its beauty.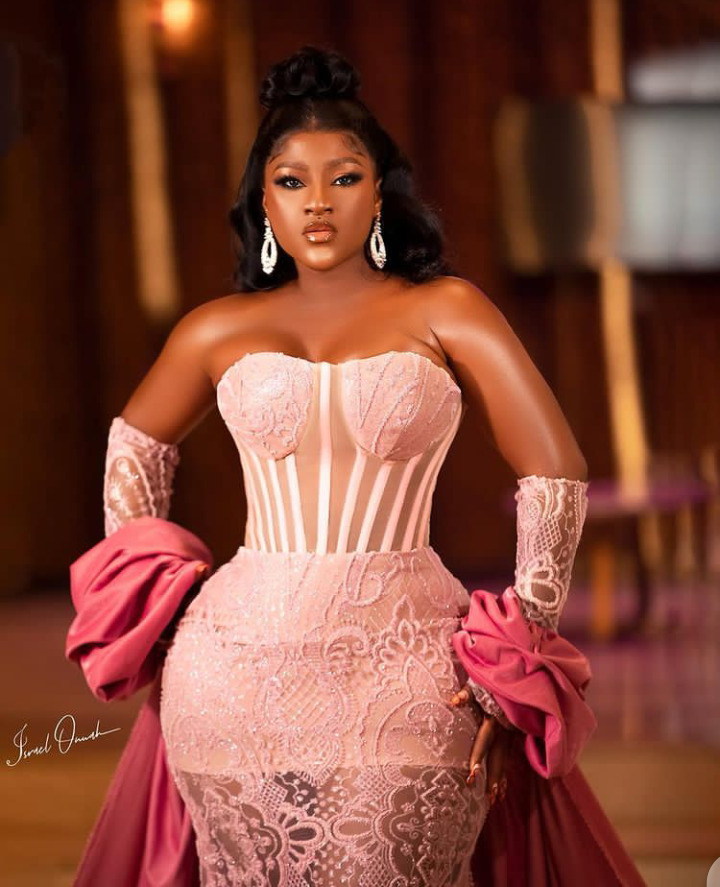 Photo credit: Instagram