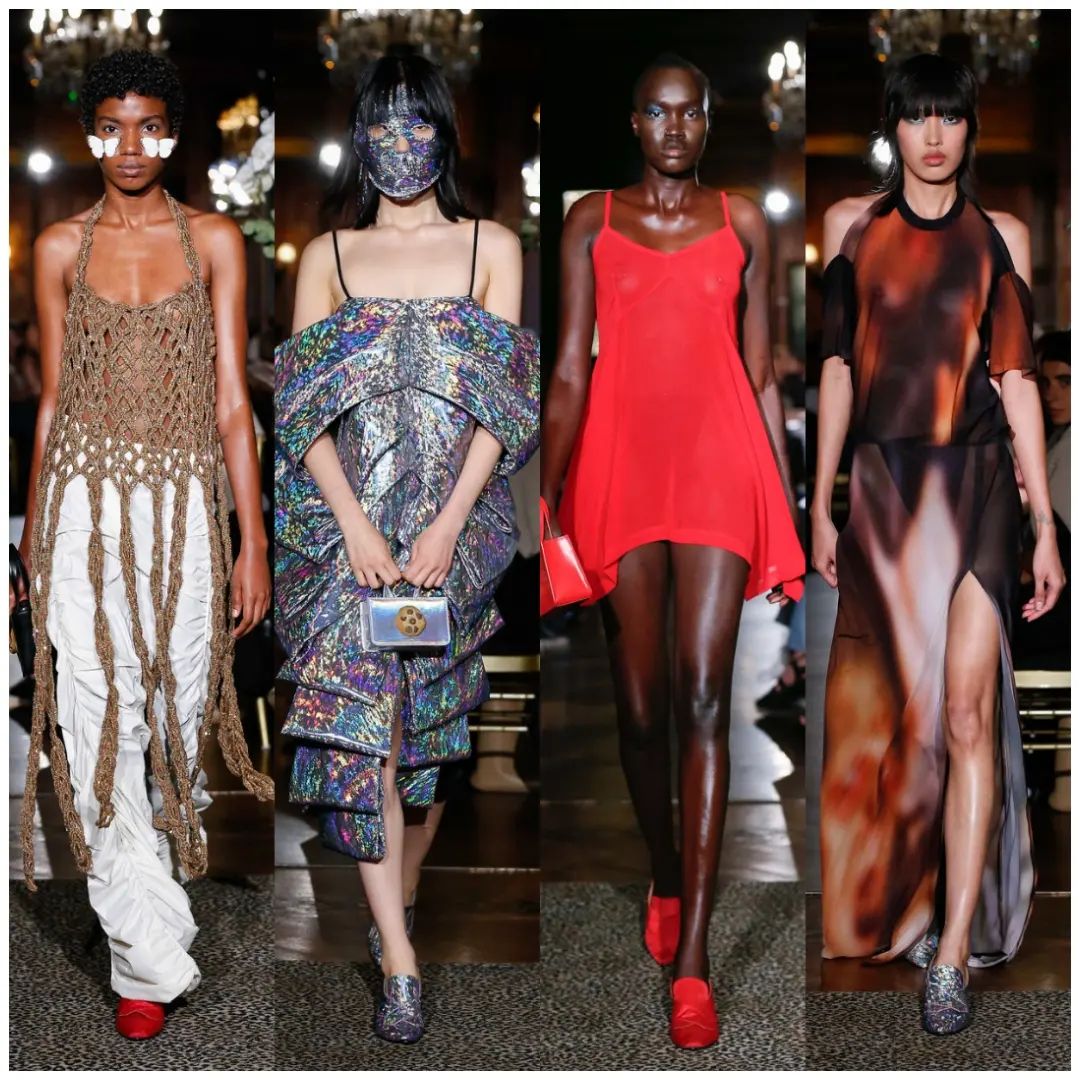 The Puppets and Puppets Spring 2023 Ready-to-Wear collection combines artistry, creativity, and innovation in its designs. The designer, Carly Mark, has masterfully crafted a range of silhouettes that are both uniquely feminine and fiercely modern.
Read Also: Ziad Germanos Collection
The collection features bold patterns and textures, including oversized ruffles and intricate beading, that showcase Mark's avant-garde vision for fashion. Additionally, the use of sustainable materials throughout the collection highlights Mark's commitment to ethical fashion.
Overall, this collection pushes boundaries and sets a new standard for innovative design in the fashion industry. By emphasizing high-quality craftsmanship, forward-thinking design concepts, and eco-consciousness, Puppets and Puppets has positioned itself at the forefront of contemporary ready-to-wear fashion trends.
Furthermore, Puppets and Puppets' dedication to ethical fashion extends beyond the use of sustainable materials. The brand also ensures fair labor practices and supports local artisans. This commitment to social responsibility sets a positive example for the fashion industry and inspires consumers to make conscious choices when it comes to their wardrobe. With its innovative designs and ethical values, Puppets and Puppets is a trailblazer in the world of fashion.
Read Also: Rosie Assoulin Fall Winter 2023 Collection
See full collection as compiled by raminez_luxury_fashion;