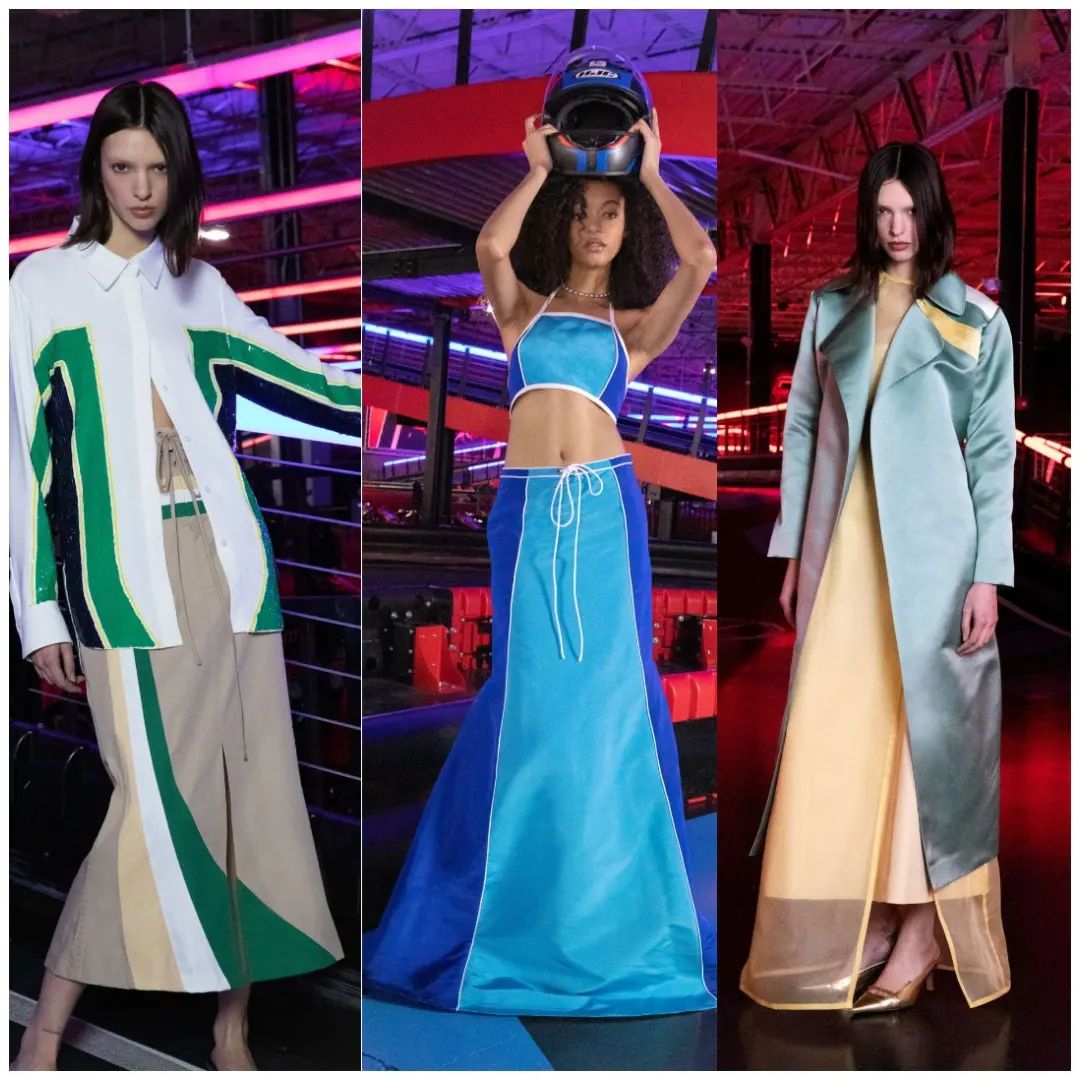 Rosie Assoulin's Fall/Winter 2023 collection showcases the designer's signature playful and whimsical aesthetic, while also displaying a sense of maturity and refinement. The collection features voluminous silhouettes in luxurious fabrics such as silk dupioni, organza, and velvet, with bold colors and prints adding drama to each look.
Read Also: Ziad Germanos Collection
Assoulin's use of unexpected details, such as oversized bows and exaggerated ruffles, along with intricate embroidery and beading, bring a sense of opulence to the collection. The designer also incorporates sustainable practices into her work by using deadstock fabrics and producing limited quantities to reduce waste.
Overall, this collection demonstrates Assoulin's skillful combination of artistic design elements with an ethical approach to fashion. Assoulin's commitment to sustainability is not only reflected in her use of deadstock fabrics and limited production, but also in her choice of materials.
She sources materials from suppliers who prioritize ethical and environmentally responsible practices. Additionally, Assoulin's designs are timeless and versatile, allowing them to be worn for years to come. With her unique blend of luxury and sustainability, Assoulin is setting a new standard for the fashion industry.
Read Also: Ehsan Chamoun Collection
See full collection as compiled by raminez_luxury_fashion;