On Tuesday, March 29th, 2022, Nigerian artist Habeeb Okikiola, popularly known as Portable, crashed his new Range Rover SUV.
The musician, who is having difficulty navigating life, was said to be under the grip of several things that occupied his mind.
Portable nearly ruined the new whip that was given to him as a present a few months ago.
Fortunately for him, the automobile was not damaged, and he took to Instagram hours later to thank God.
Portable wrote, "Thank God Modupe nothing spoil Zazuu motor".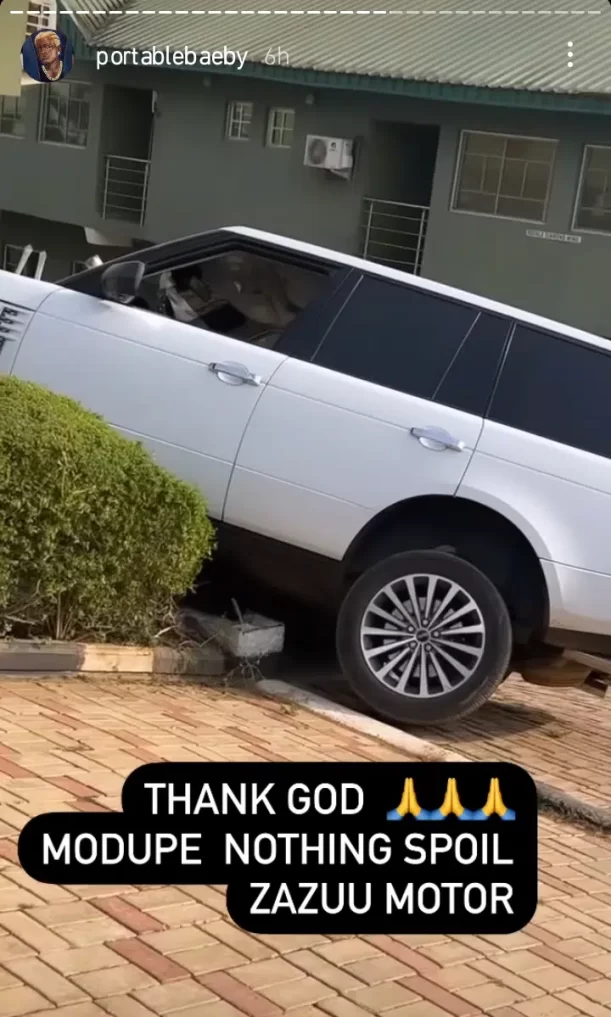 Recall that the singer, Portable was just banned from performing in Canada.
Portable uploaded a video on Instagram over the weekend declaring that he would no longer require the services of his manager, show promoter, and Disc Jockey, blaming them of not backing him enough.
Mc Morris, an event consultant and Brand Ambassador, reacted to Portable's newest decision by canceling his performance at his concert in Canada later in May.