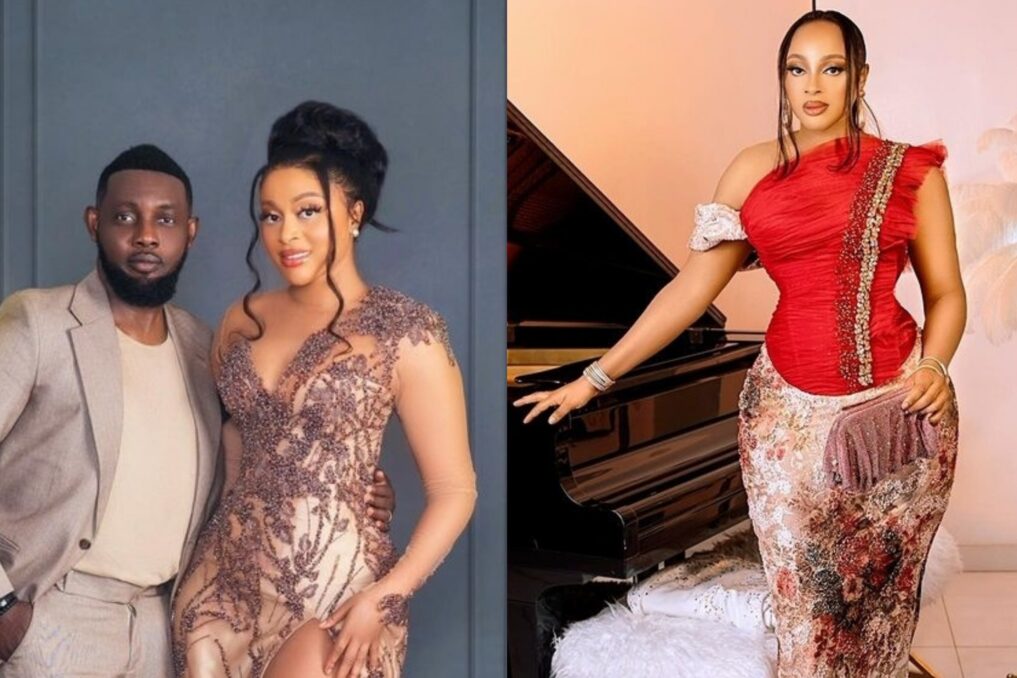 Mabel Makun, the wife of award-winning comedian and actor, Ay Makun has cried out over the current state of Nigeria.
Taking to her Instagram page, Mabel who is an interior designer disclosed that she has never been scared of her country.
Lamenting about the foreign exchange rate and Increase in the prices of commodities, she noted that businesses are recording losses at a fast pace.
Pitching her tent with the poor masses, she stated that an average Nigerian can't afford to buy a loaf of bread and parents are now withdrawing their children from school for home tutors.
The mother of two further noted that basic needs have graduated to become luxury and suddenly, affordability has become a myth!
Posing a question to her followers, she asked, "What is the way out?" 
Read her post below
"Never Been this Afraid for my country Nigeria. Exchange Rate is Killing Businesses. We are Tired of Increasing Prices! Business is now Draining!

"An Average Common Man can no longer afford a loaf of Bread. Parents withdrawing their kids from schools for home tutors.

"Basic Needs now Luxury! Everything is High Affordability as suddenly become Fiction! What is the way out???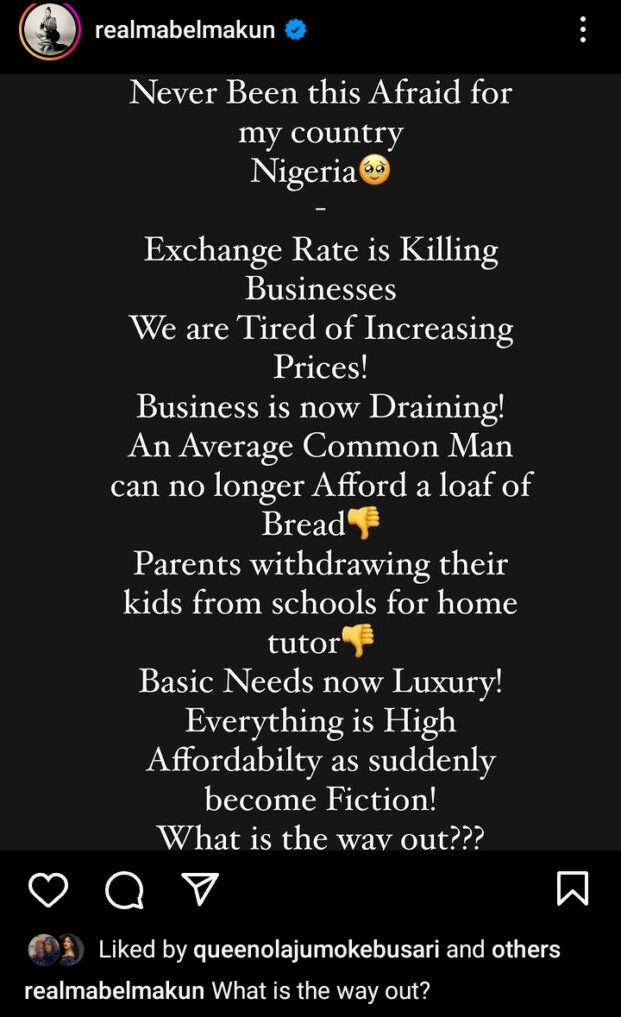 Read Also: