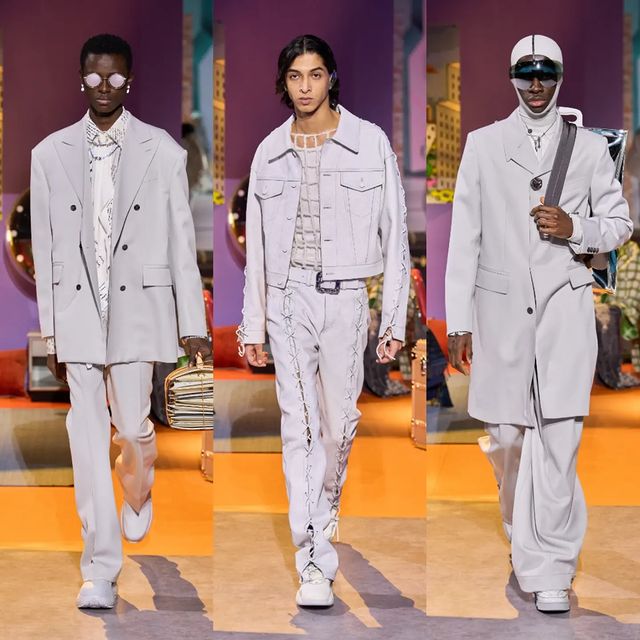 Creative Director, Nicolas Ghesquière of Louis Vuitton should be applauded in his design choice for the Fall-Winter 2023 Collection. Combination of some impressive colors and styles for everyday life and special events were in displayed.
Read Also: Lookbook: JW Anderson FW 2023 Menswear Collection
The fashion show which was done in a house/office setting with models working out of the office looking fabulous. The show started with a model coming out of the office/house provided for them in a floor length jacket with a leathered handbag.
It's also possible that Dillane's own brand, KidSuper, with its childlike name and hand-drawn graphics, had an influence. His vibrant, cartoonish images of individuals and home settings were overly detailed into Vuitton patchworked tracksuits, a suit, a formal coat, and a memento LV Keepall.
The connection there is that Abloh frequently discussed how important it is to remember and treasure the kid within the adult because to him, the child is a sign of hope. And it turned out that this was the cliche that was brought to life once more on the set of this show—rooms in a home where a boy had grown into a man.
Models could be seen behind Rosalia as she sang, searching through a Louis Vuitton trunk for childhood items that had been stored away. Program notes detailed the idea of millennial rites of passage, teenage bedrooms, and early memories of playing on computers.
See full collection below;