Louis Vuitton Spring Summer 2023 Ready To Wear Collection were beautifully displayed during the Paris Fashion Week.
Read Also: LookBook: Louis Vuitton Spring Summer 2023 Menswear Collection
For the final day of Paris Fashion Week, Nicolas Ghesquière's presentation of exponentially massive ready-to-wear improvements for Louis Vuitton's Spring/Summer 2023 collection pushed fashion to its absolute limit.
Given that sleeveless tops, skirts, pants, and jackets have some of the largest zipper sizes ever created and produced for a high-end apparel line, LV will provide XL sizes of zippers, buckles, and pockets for womenswear starting in the upcoming season.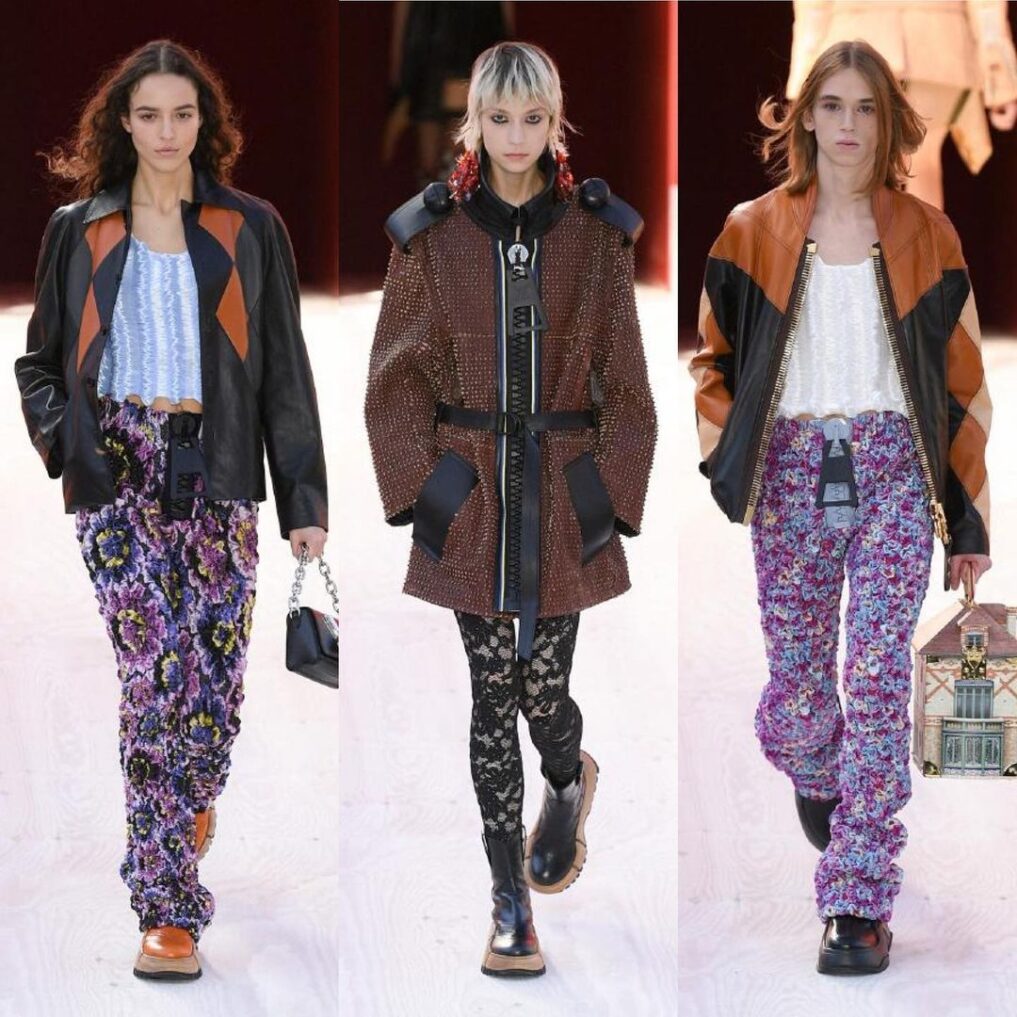 The show which started with white-and-black skirt combination that featured blown-up shoulder straps and a bumping thigh line being paraded down the runway by models.
Ghesquière debuted a series of subsequent ensembles that included the same over-the-top detailing in the form of zip-up dresses, fitting trousers, jackets, and blazers.
Huge zipper pulls that were made of leather and wool and came in a variety of hues, including white, black, red, taupe, and blue, stood out against a luxurious background of wool and leather materials.
Read Also: Fashion Evaluation: Best of Beverly Osu In 2022 So Far
See more designs below;