Alexander McQueen Spring Summer 2023 Ready To Wear Collection were displayed at the London Fashion Week.
Read Also: French Designer, Nicolas Ghesquière's bags, shoes and others at the Paris Fashion Week
"The theme of this collection is the pursuit of humanity and human connection. The eye is a representation of that humanity, a record of feeling, and a statement of individuality.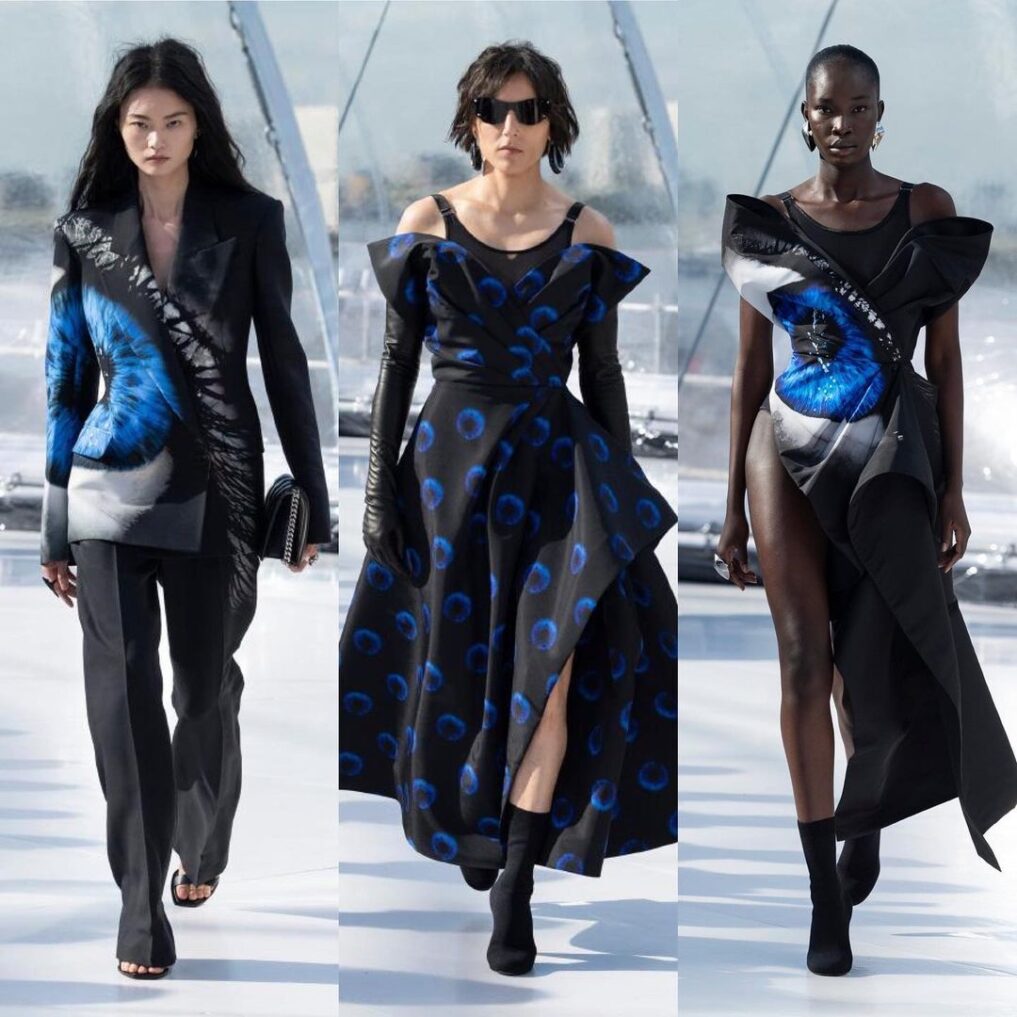 Our clothing is made to inspire confidence. They are exposed, dissected, and their cut, drape, and silhouette are emphasized. We also studied Hieronymus Bosch's art, which is both ominous and stunning," says Burton in a statement.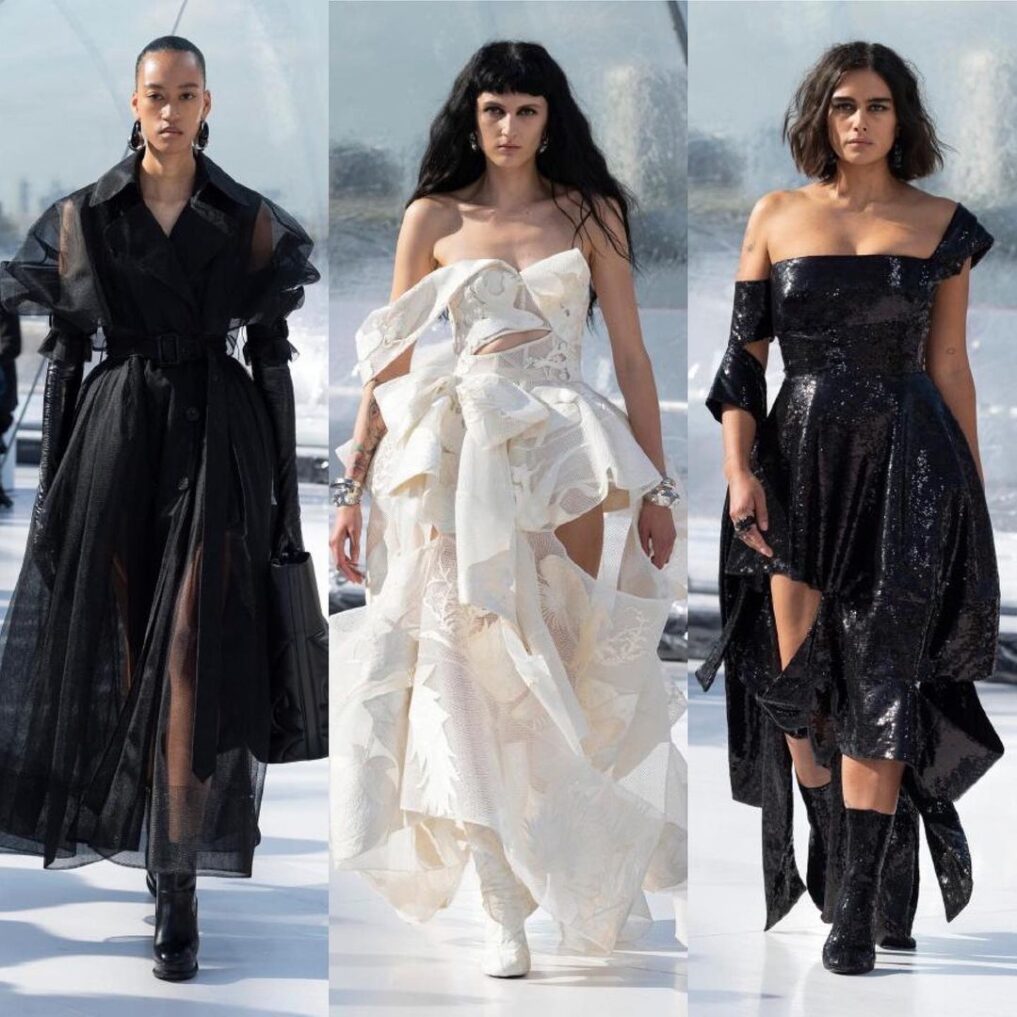 The show which started with an inspiring color combination which lit up the room the moment models walked in continued in same form. There unique choice of clothes some looking like something from a fairytale; princess in distress – beyond creativity- yet so catching.
Read Also: Lookbook: Louis Vuitton Spring Summer 2023 Ready To Wear Collection
See other designs from the show;