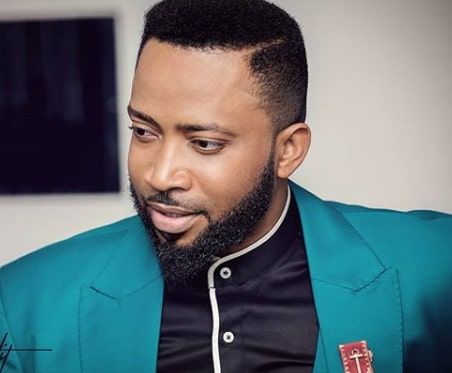 Nollywood actor Frederick Leonard celebrates colleague, Peggy Ovire on her birthday.
The 46-year old posted a photo on his official Instagram page to celebrate actress  Peggy Ovire with a heartwarming message.
Captioning the photo, he wrote:
"To Have n To Hold..To Love n To Cherish..
In Good Times and in All Times..Through The Years, My Love For You Has Remained Constant. Look How Far We've Come Baby. It's Your Birthday Today and So the World Celebrates You..But Our Love.. I Will Celebrate Always.Happy Birthday @peggyovire. My Baby My Valentine..I LOVE YOU ❤️"
The actor's words caught the attention of some of his fans, making them wonder if he was in a relationship with the actress.
See some comments below:
calistaokoronkwo: Happy birthday to Fred's queen ! Many years to come , Peggy 
padpaditaagu:
Choi. The Alpha and Omega of captions! The Baba of "God when" captions!! The Lord of "I go love o" captions!!! The grandfather of "It is the caption for me" !!!! Choi choi choi!!! Let me rest my caption with: Happy Birthday our Baby @peggyovire Ngwa, let me run before they come for me
tomiwa_olowoyo: You guys aren't hiding anymore….Invite us for the wedding.
luchydonalds: Yeahhhhh finally the phenomenon is not sending at all… awww happy birthday to her