The Alexander McQueen Fall winter 2022 collection is splendid with lots of interesting designs to munch on.
The collection which was displayed at the Paris fashion week featured different amazing tailored outfits. Creative director Sarah Burton did an awesome work with the collection.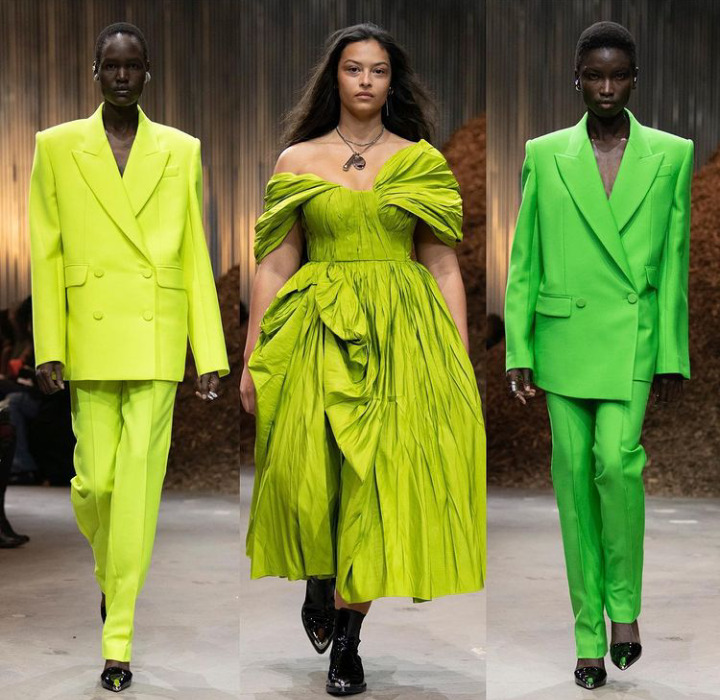 Read also: LookBook: Alexander McQueen Spring Summer 2022 Ready To Wear Collection
For its fall-winter 2022 collection, the fashion brand made use of leathers and other fabrics which were presented in different styles. The Leather is styled as dresses, coats, jackets, and so on. Silk was also made use of styling them into amazing designs.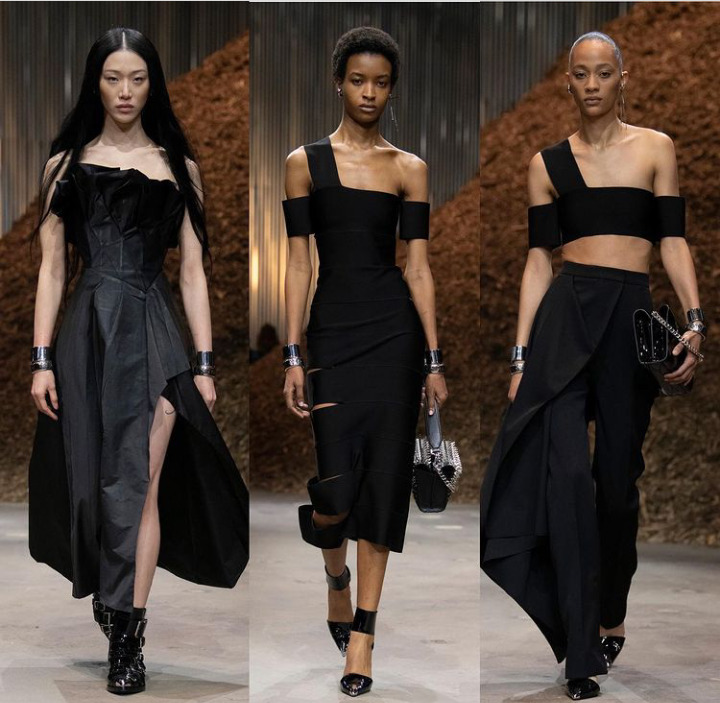 The colors of outfits displayed in the collection vary and no particular color is overused. Fabric pattern and style leave us amazed at its creativity.
Read also: Look Book: Alexander McQueen 2022 Resort Collection
Some of the designs that captured attention the most are the bright yellow deconstructed beetled corset dress with an asymmetric skirt. A bright yellow and black engineered mushroom designed into a jacket and elongated trousers also caught attention.
Photo credit: Just fashionworld