Music star, Davio has reportedly moved out of his luxury apartment in Banana Island in Lagos.
According to reports on social media, the five-bedroom detached mansion is renting out for $150,000 per year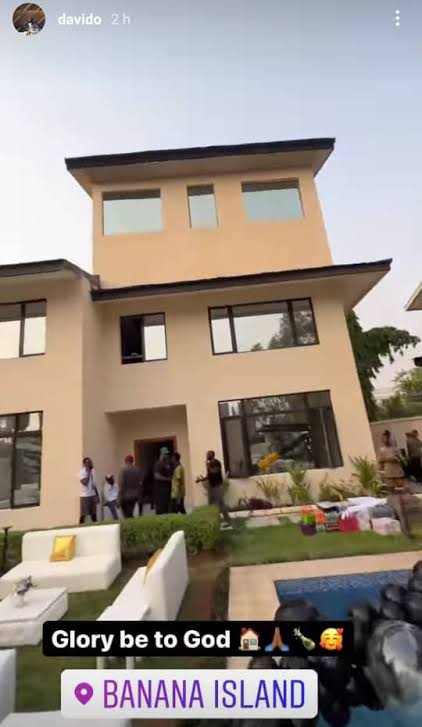 It is worth noting that Davido and his wife, Chioma lost their son, Ifeanyi Adeleke in this same house on 31st October 2022.
Ifeanyi drowned a few days after his third birthday which was on October 20, an incident that sent shock waves across the spine of many.
Davido and his wife stayed off social media for several months to mourn the passing of their son. However, the 'stand strong' crooner returned back to social media with the release of his album "Timeless"
Davido's action of putting up his Banana Island mansion is seen as a move that will help him and his wife ease the pain of losing a child.
The mere thought of seeing the pool where their child drowned is enough to cause anxiety attacks.
Read Also: Rihanna's son's name finally unveiled few days before his first birthday (Photos) 
Do you think anyone will be willing to pay $150,000 per year for such a house?