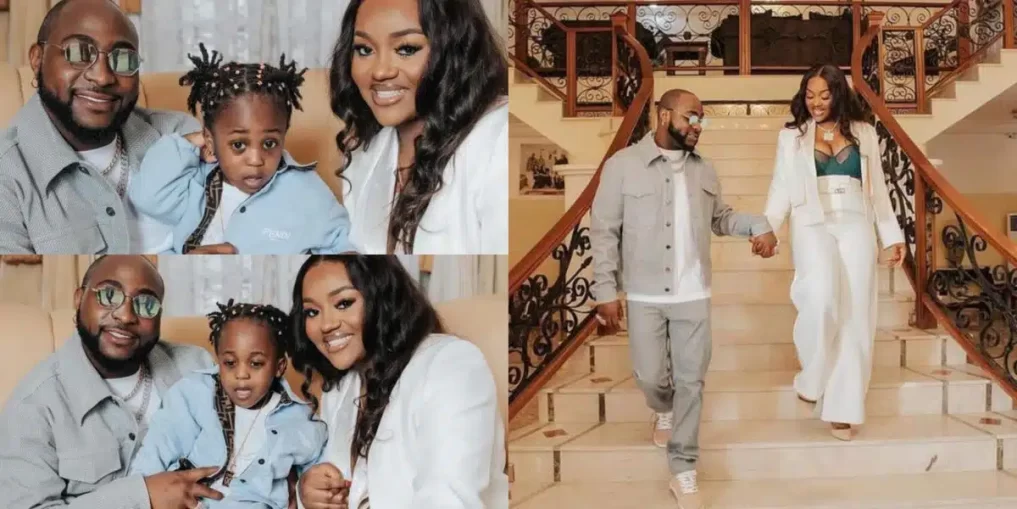 Afrobeat star, Davido and his fiancée Chioma Rowland have just lost their three-year-old child, Ifeanyi Adeleke.
Ifeanyi Adeleke passed away on Monday, 31st October 2022.
According to information gathered, Ifeanyi Adeleke  drowned at his father's residence at Banana Island in Lagos, a few days after his third birthday which was on 20th October.
A source close to the family said;
"The boy was inside water for too long and they pulled him out and rushed him to the hospital"
He was rushed Evercare Hospital in Lekki where he was pronounced dead on arrival.
It was further gathered his parents, Davido and Chioma had traveled for a family gathering to Ibadan on Monday and had left Ifeanyi Adeleke with his minders who can't explain how he entered the pool without being noticed and drowned.
Prior to Ifeanyi's death, Davido was spotted teaching him how to swim.
In videos making the rounds on social media, the Stand Strong crooner was seen inside the big pool in his mansion with Ifeanyi.
Davido carried the three-year-old boy and made him flap his legs in the water as he gave him instructions on what to do.
Davido who was obviously impressed by his son's performance was heard commenting on how he was a fast learner.
He said: "This one go learn quick".
Before his shocking death, Ifeanyi's parents; Chioma and Davido had celebrated his third birthday in grand style.
Read Also: Gunmen kill popular content creator Eboh George, one other and abduct several others in Enugu