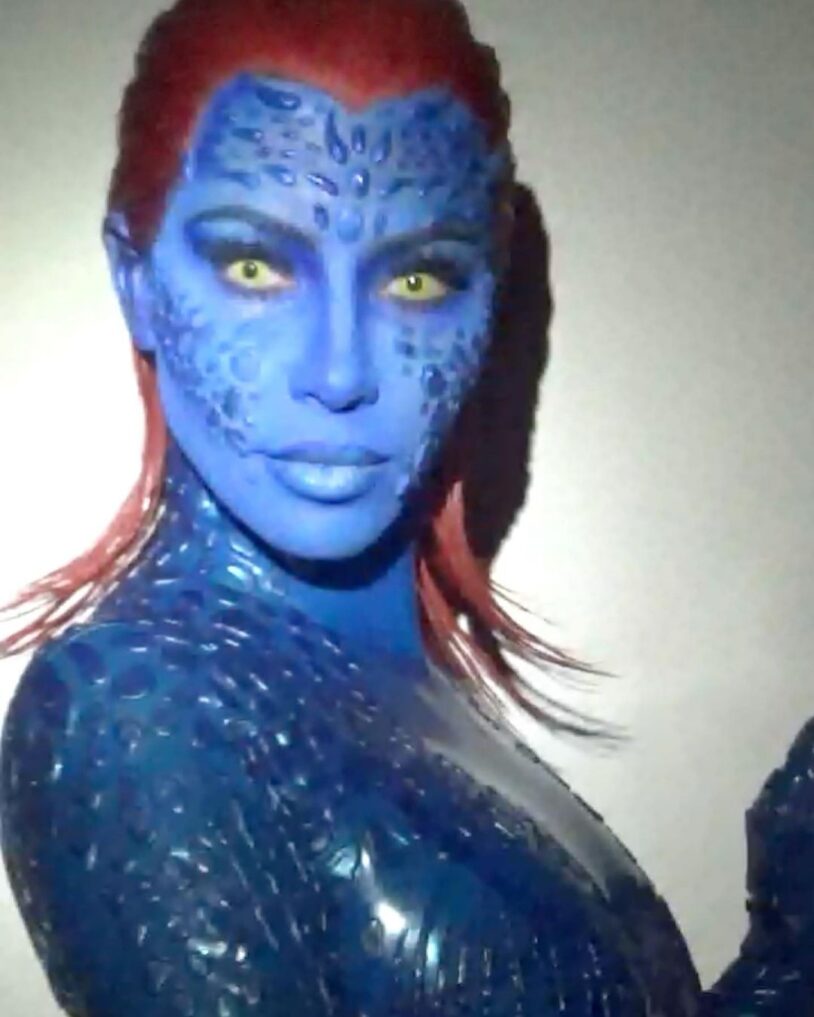 American media personality, socialite, and businesswoman, Kim Kardashian recreates iconic Mystique Marvel looks for Halloween party.
Read Also: Glam Look Of The Day: BBnaija's Beauty Slays in New Photo
Mystique (Raven Darkhölme) is a made-up character that frequently appears alongside the X-Men in American comic books published by Marvel Comics. She debuted in the comic book Ms. Marvel #16. She was created by David Cockrum and Chris Claremont (April 1978).
She is a shapeshifter who can imitate the appearance and voice of any person with exquisite precision; her natural appearance includes blue skin, red hair, and yellow eyes. She is a member of a subspecies of humanity known as mutants who are born with superhuman abilities.
Read Also: Instagram Celebrity Of The Day: fashion consultant, Denola Grey
Mystique, who is frequently presented as an enemy of the X-Men, has acted as both a supervillain and an antiheroine, creating her own Brotherhood of Mutants and killing a number of significant mutant figures; her age has been estimated to be over 100.
See Kim Kardashian photo below;