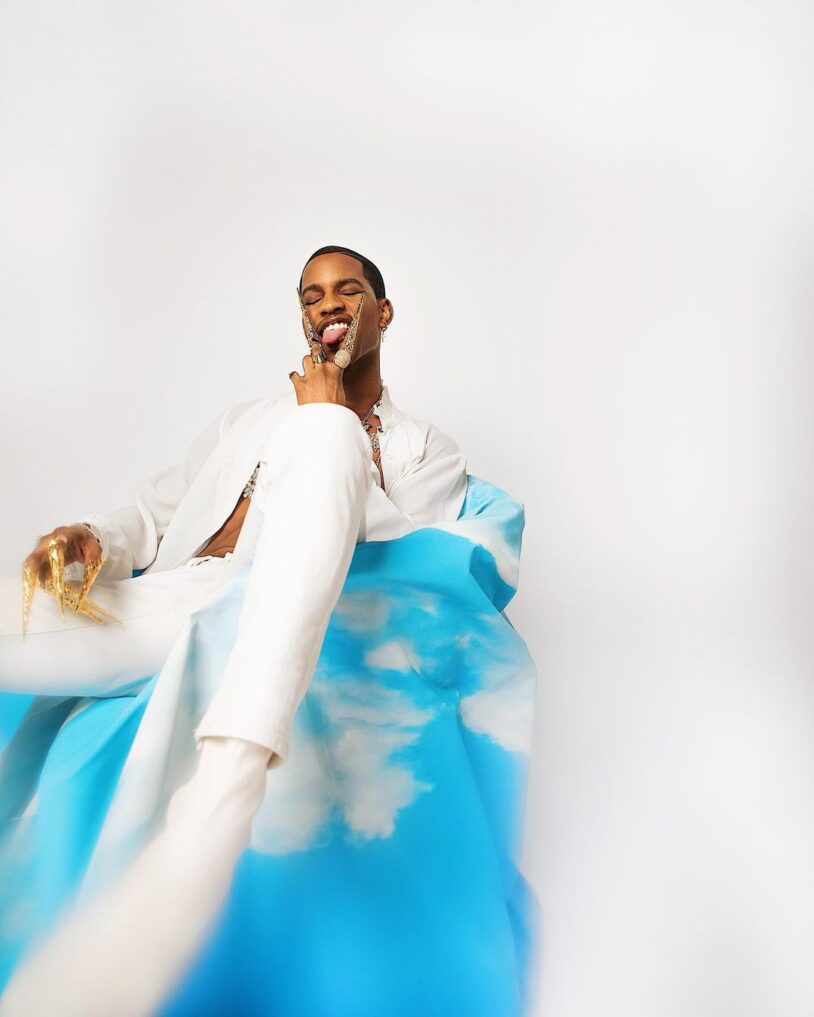 Denola Grey in a white bodied two piece and artificial nails is  our IG celebrity of the day.
Read Also: Steffy De Mylo Spring Summer 2023 Ready To Wear Collection
Before we take a look at his outfit, let's do a brief introduction of who this gorgeous man is.
Denola Grey is a writer, content producer, actor, and fashion expert. Denola combines his passions for culture and urban sartorialism while utilizing his eight-year, pan-African television career as an on-air multimedia personality. He provides impeccable insight into brand development and creative design.
Although Denola has been nominated for a number of awards in the past, the most outstanding award he has been nominated for and won is the Best Dressed Male award at the Africa Magic Viewers Choice Awards (AMVCA) 8th edition, held in 2022.
Read Also: Lagos Fashion Week: Groovy walks runway
Back To his fashion! Let's look at his outfit below;
In the above photo, he donned a bodied white two piece with a white platform heel for men.
What is your take on his outfit?