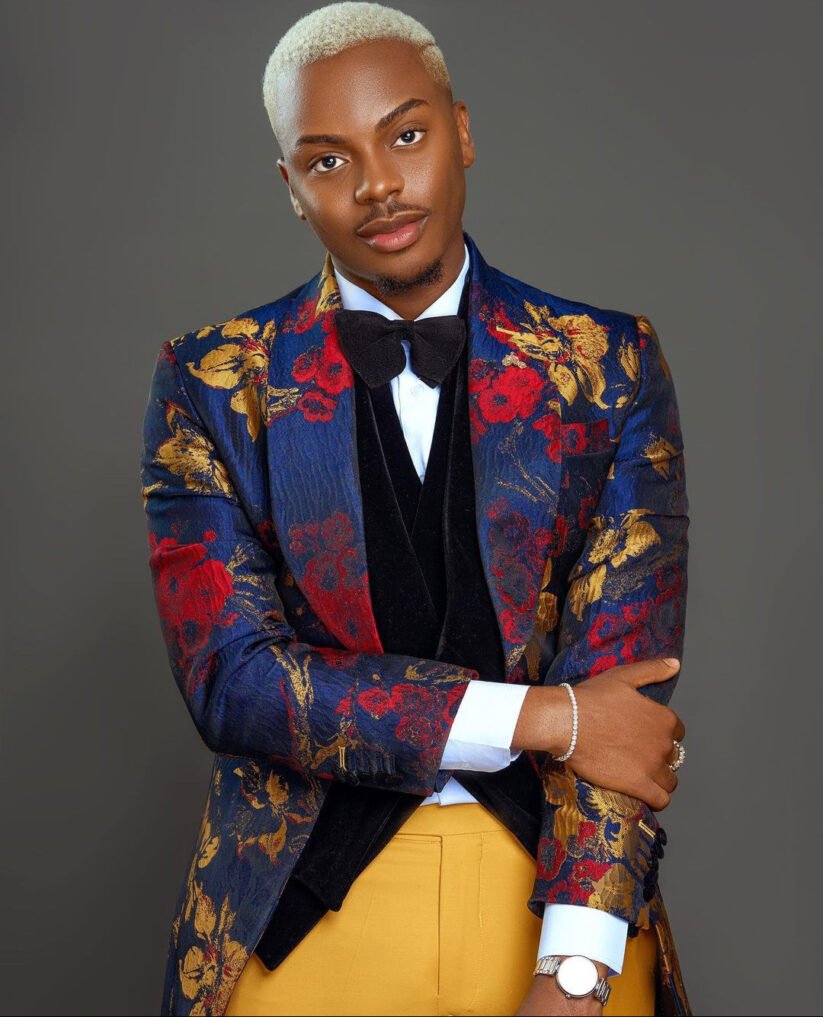 Social media influencer and writer, Enioluwa Adeoluwa better known as Beauty Boy has revealed how much it cost him to get a haircut.
Taking to his Twitter page, the fashion enthusiast said it cost him twenty-two thousand naira to have a walk-in haircut in Lagos Island.
Recounting his ordeal, Enioluwa said he was told he could get a home service for the same amount.
He tweeted;
My salon charges 22K walk-ins for my haircut, and I just found out I could have been getting that for home service in another place. I'm crying!

Anyway sha, they used to give us biscuit and tea when we cut our hair, maybe it's the food that makes me go back there.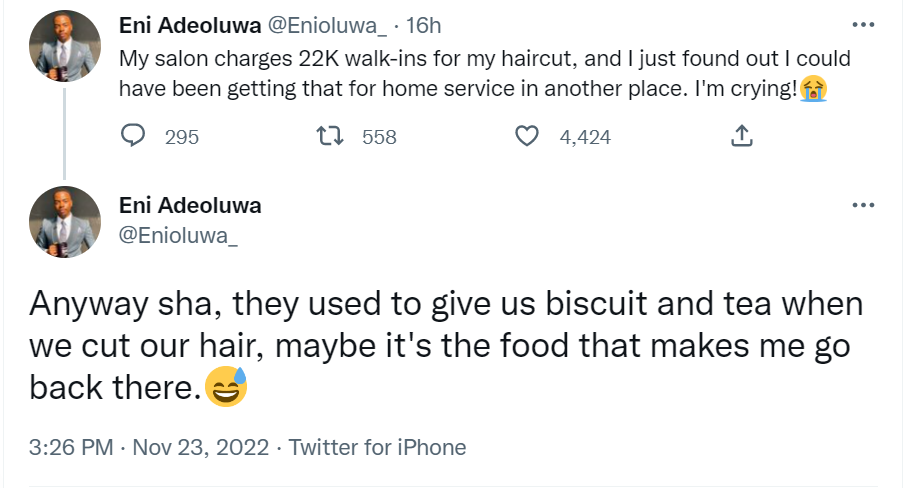 Netizens react to Eniola's claim
Reacting to Eniola's claim, Netizens revealed how much their haircut cost while others asserted that he fabricated his story.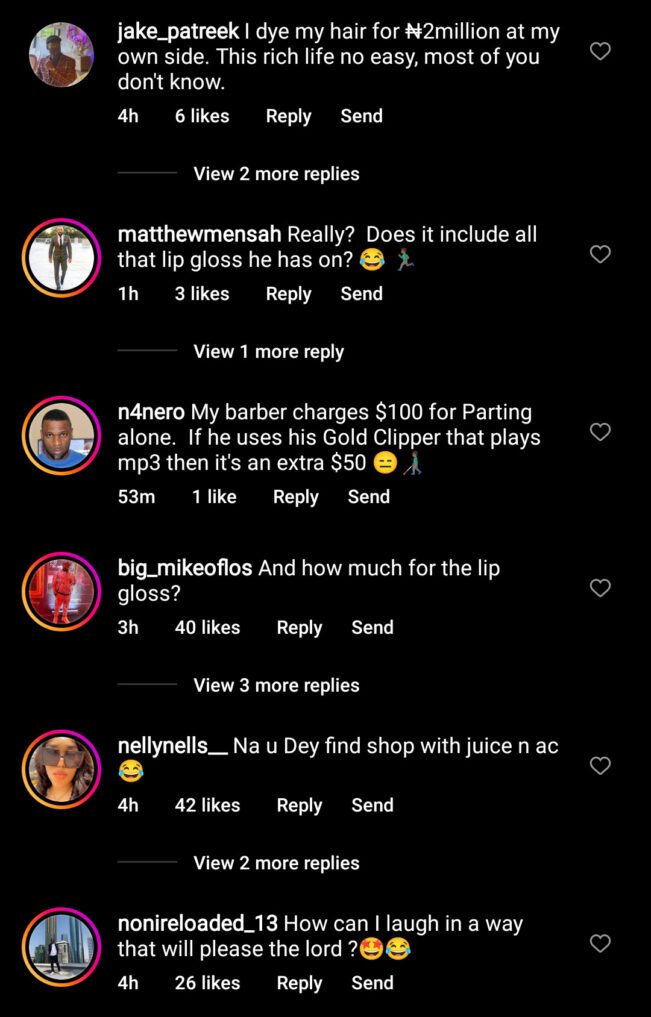 Read Also: Mixed reactions trail the new Naira Notes unveiled by President Muhammadu Buhari