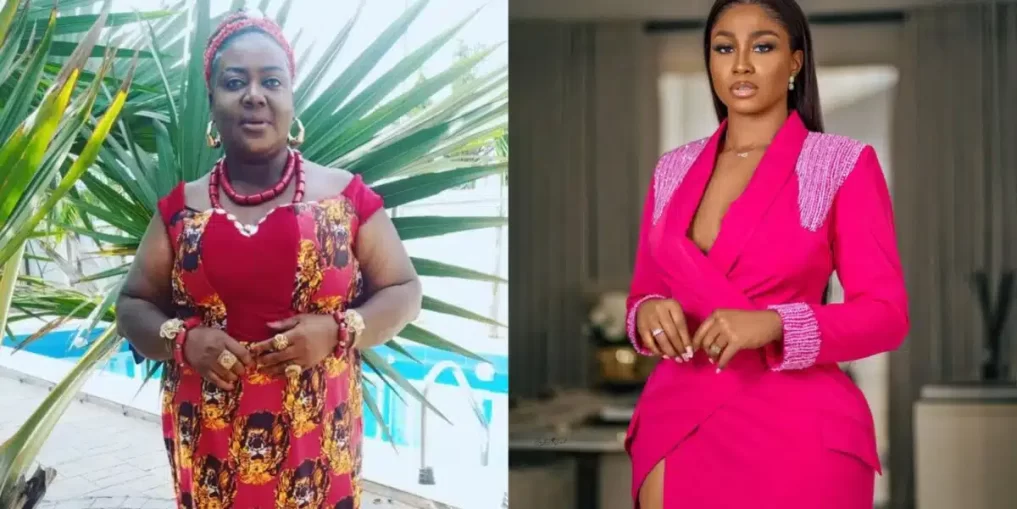 Nollywood actress Uche Ebere has slammed her co lleague, Lilian Afegbai over her recent comments about men.
Glamsquad reported that Lilian Afegbai revealed her opinion about what a man should have before getting married.
The 31-year-old who is also a reality TV star said it is wrong for a man to get married without having a house in his name. Read here 
Uche Ebere slams Lilian Afegbai
Reacting to her junior colleague's statement about men, Uche noted that something is wrong with Lilian's mentality.
Uche described her statement as pointless and blamed it on her age mentality. She noted that when Lilian realizes the detriment of her statement, she could end up using money to marry a man.
She wrote:
"Age is disturbing her, that's how they use to talk, till then we go know how far, her mentality will change, by then she has deceived a lot of gullible girls, then she will use her money to get a man, even if the man has nothing doing, senseless talk, ana akogheri".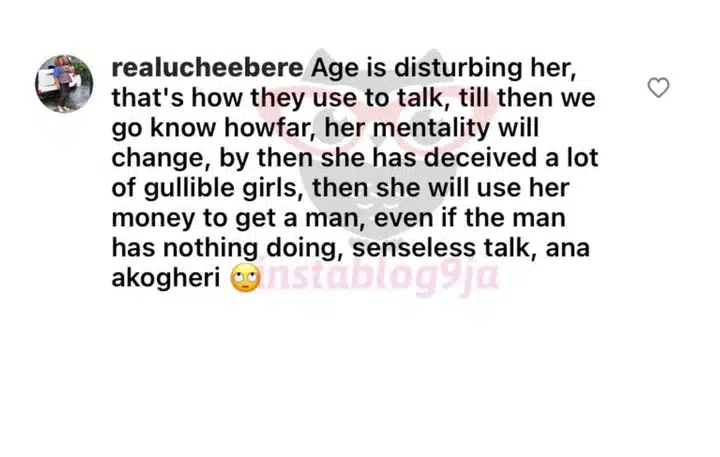 Read Also: Video: 30BG surprises Davido on his 30th birthday