Nollywood, a closer look at the third largest film industry in the world and those working tirelessly to put the country's film on the map. Our spotlight interview is on one of Nollywood's finest breeds of female actors Genny Uzoma, an Imo State born actor and a graduate of Political Science from Enugu State University. She has starred in some of Nollywood's best with a career spanning over a decade. Prior to her appearance on screen, just like most successful actors today who are driven by passion, Genny Uzoma left her job in the Telecom sector to pursue her love for the craft and has never looked back. In an exclusive interview with Glamsquadmagazine entertainment reporter Chiazor Daniel, she opens up on her journies, the hurdles and her current projects.
For our readers who don't know about you, can you tell us your name and your profile in the film industry?
My name is Jennifer Uzoma, fondly called Genny. I'm an actor, a model and an entrepreneur.
What was growing up like for you, did you ever think you would one day end up in the film industry?
Growing up was pretty normal. My parents were a middle class and tried to give us the children the best. I actually really wanted to be a lawyer because I was good at winning arguments (laughs) and I was fluent but I didn't pursue it. I didn't think of being an actor until I was 17/18.
You have been in the industry for almost a decade now and have seen the rise of a new generation of actors, what do you think the new actors of this generation lack or have done better?
I've been in the industry on/off (wasn't around for 6years). Yes, I have seen new actors' spring up. Some are in it just for the fame and fortune while some are actually dedicated to the craft. People come in here for different reasons. The older actors were much more appreciated by the audience though and it was easier to shine probably because the industry wasn't that saturated then; I can't really pinpoint. Everybody is different and right now, we have better technology to make things work.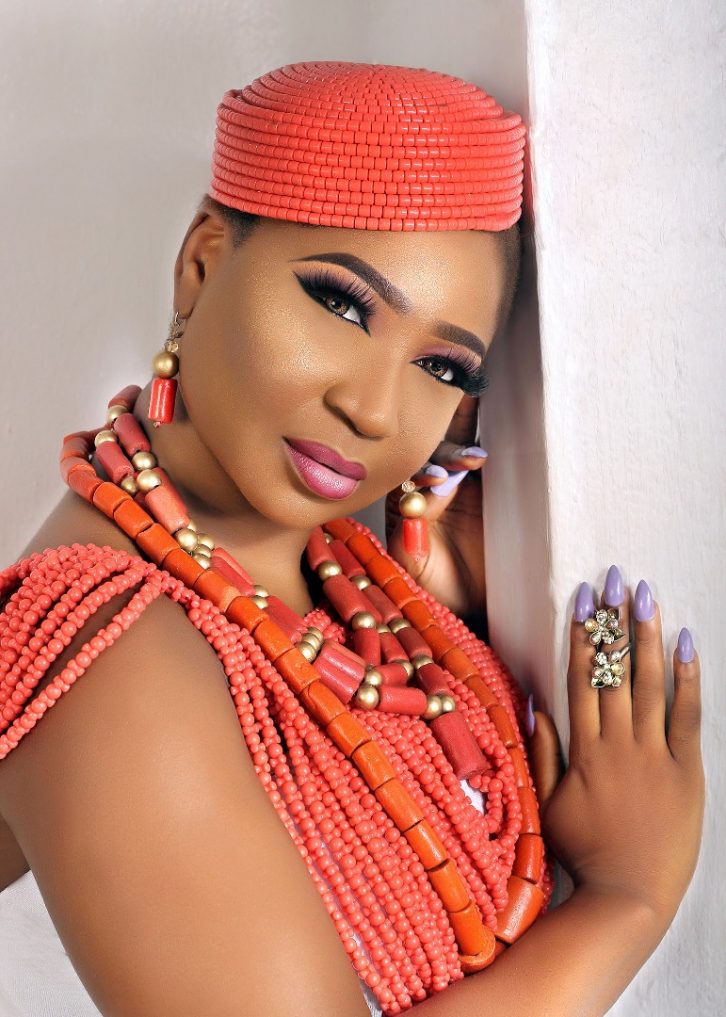 Have you ever been molested by a director or anyone in the industry?
Not exactly.
Have you ever been stereotyped as an actor for a particular character maybe because of your looks or attributes?
 I'm thankful that I get offered different roles so I wouldn't say I've been stereotyped. I play a maid, wife, university student, working class and so on. I do it well if I say so myself.
What do you think the industry currently lacks? 
Rome wasn't built in a day. We're still a growing industry. Whatever we lack, we're working hard to fill in. As long as all hands are on deck and we get support say from the government and other organizations. We will keep getting better and be improving.
You dumped your job in the Telecoms sector to pursue acting; did you ever regret such decisions? 
I was an actor and had done a two-year stint in Nollywood before getting the job so it was a matter of resigning and going back to my first love. No, I don't regret it one bit. I should have resigned even sooner. I guess it was the stability of the job that held me back. But it's all good really. I'm fully back now and have been for a while now and will still be here for a long time. Maybe I am just getting started.
Did you train as an actor or this did is just a hobby turned career?
I read political science. It wasn't really a hobby. I set out wanting to be a full-time actor when I joined the actor's guild. I'm not a professionally trained though I have acting books I read and acting courses online as well. I also learn on the job from seasoned colleagues and even from people on the street. There is really no rule in acting.
Most actors who started out the same time as you have all left the country or quit due to lack of roles, what is your driving force?
I'm thankful to God that I still have a spot to practice my craft after all these years though I feel I haven't even started. Still got a long way to go; It's all about persistence and not giving up. It's hard work and sweat and determination really and hopes. Hope must never die. What I've seen in my journey is that it's slow but steady.
You are one of those actors or film makers who have not really paid attention to social in terms of giving their brand that publicity is this some kind of choice or personality traits?
Publicity is important, doing business without advertising is like winking at a girl in the dark. You know what you're doing but nobody else does. I understand that. The little I can, I do though. It's not a choice. When I can afford good publicists, I'll take them on. For now, I'm my own publicist.
You have worked with some of the best directors in the industry, which of these directors do you enjoy working with?
There is something to pick in all directors I've worked with. I've worked with a lot. Still have a lot I'd love to work with Lile Akin Omotosho, Kenneth Gyang, Seyi Babatope, Tope Oshin etc. I enjoyed working with Desmond Elliot, Kabat esosa Egbon, Blessing Egbe etc.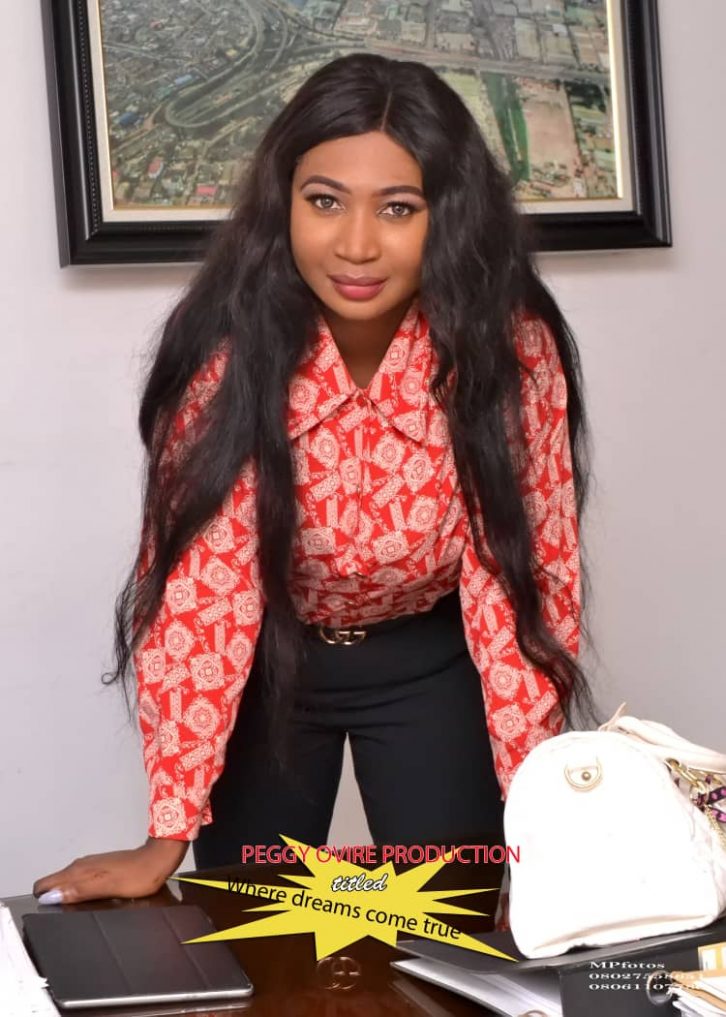 If you were to pick between acting and producing, which would you pick over another? 
I love acting but haven't produced yet. I think I can manage to do the two even at once. If I had to pick one, it would definitely be acting.
You have starred in a lot of popular movies like Husbands of Lagos,
They say there's nothing like bad publicity. Yes, I agree controversies or scandals makes one known more, maybe infamous. Stirring up little dramas don't hurt as long as it isn't one that will hurt your career and tarnish one's image or brand.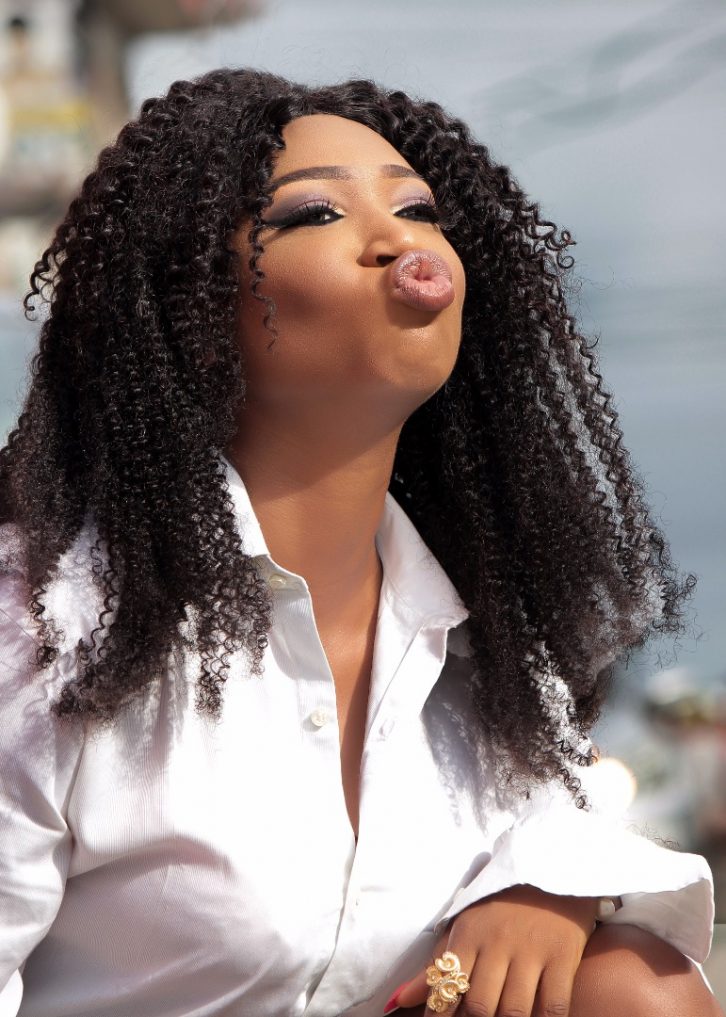 It's a myth that for an actor to break into the limelight, you must have a few controversies or scandals. Do you agree with this?
They say there's nothing like bad publicity. Yes, I agree controversies or scandals makes one known more, maybe infamous. Stirring up little dramas don't hurt as long as it isn't one that will hurt your career and tarnish one's image or brand.
Who were your major influences in the movie industry?
Definitely Genevieve Nnaji, Mama Gee Patience Ozokwor, Aunty Joke Silva.
Have you ever dated any popular celebrity or a colleague in the same industry?
I believe in keeping my private life private.
What movies projects have you been into lately?
Series and Movies and a few skits.
Tell us a little about you away from the screen?
Really nothing much to tell. I'm just your regular girl next door. There's nothing sensational being Genny Uzoma apart from my job.
What's your brand as an actress?
I'm unique and there's no other person like me in the universe. Frankly, I'm all about marketing myself but right now I'm working more on my acting than on my branding. With time I'll focus more on that.
If you were not into movies, what other career would you have been into?
Tailoring, photography or maybe pursue law.
Do you ever get pressured by your peers and parents with regards to marriage and relationship?
Yes, I do but marriage comes when it comes, no use rushing in and rushing out.
What is the worst controversy you ever heard about you in the media?
Haven't heard any crazy controversy about me yet.
Judging from your career and style of act, would you regard yourself as an influence to a lot of people?
Some say I've influenced them positively one way or another. I'm just living and taking it one day at a time knowing full well I'm not perfect. My motto is to 'Live and Let Live'. So if people look at me as a role model. Well, it's not for me to regard myself as an influence. It's left for the people to view me that way.
Would you expose your body to interpret a character on screen?
There are ways to show nudity on screen tastefully without it screaming sex. That is if it's relevant to the story being told. For me, it depends on the script, and how it will be shown. But for full nudity on screen, No.
What should we expect from you in a couple of months?
Works I've done that are in post-production being released for your viewing pleasure and to get involved in other projects.
What big projects are you currently on?
Just wrapped up a series and I have other projects in the works. I'm being really positive. Be on the lookout for me.
What are your aspirations for the remaining part of 2018?
To thrive greatly in entertainment, any aspect and to support other people especially up comers in any way I can.
What do you have to say to your growing fan base?
Thanks for supporting me, I'm nobody without you.
You can find her on Facebook via: https://www.facebook.com/Genny.Uzoma
Follow her on Instagram: @beinggennyuzoma