Just like every aspiring artiste who has been in the game despite the hurdles and set backs, Steel On Steel S.O.S as he is popularly known by his fans is one artiste to look out for in the music scene in a few years time. With good looks and amazing vocals, there is nothing stopping S.O.S as he is set to compete with Hip Hop giants like the Teknos, Wizkids, Davidos and Runtowns. It was 12:45pm on a Tuesday afternoon and we had a few chat about the industry and how competitive its has become to the point that most artistes who can't meet up back out easier but just as his name entails, Steel seems to have a tough unbreakable skin as he is currently working on a new song set to drop soon.
In an exclusive interview granted to Glamsquadmagazine entertainment reporter Chiazor Daniel in his residence on the island, the prolific artiste opens up about his journey, his future collaborations and his relationship with his record label MindGamez Records.
With amazing melody, strong vocals an infusion of indigenous and contemporary style of music you have carved out a niche for yourself in the industry. What do you think sets you apart from every other artiste in the industry today?
First i will say my style of music, my kind of lyrics and the genre of music i do.
What's your sound as an artiste?
My sound has been influenced by African culture and that's my kind of music. As i said earlier in my series of interviews, i don't do genres, i like playing with sounds and rthymns. Generally my sounds mimicks towards Afro Pop.
What inspires your song writing as an artiste?
Its all depends on the mood, i might be in bathroom and something pops up. I might be listening to a particular song and a particular thing gets my attention. So like i said its all depends on the mood.
What inspired your brand name S.O.S?
S.O.S is an abbreviation for the name Steel On Steel. And Steel on steel, is just like; we all know what Steel stands for. It stands for something strong and unbreakable. It was actually a friend of mine that gave me the name knowing and believing that am strong and that i will go far in the industry and in this music industry you have to develop a tough thick skin.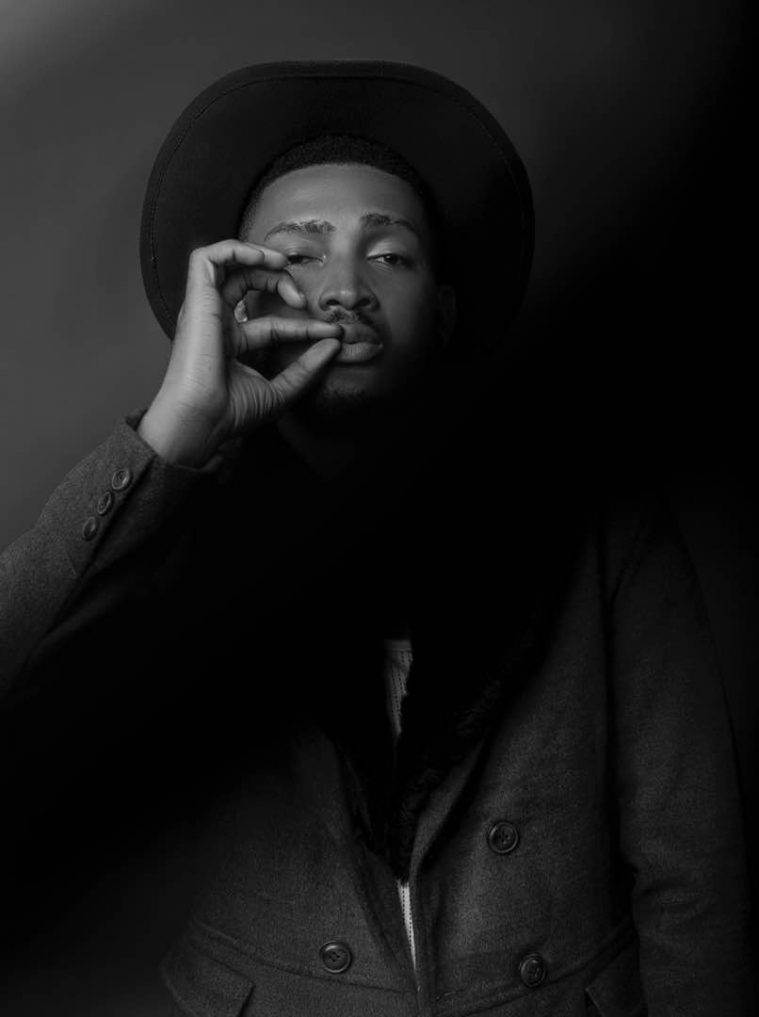 Who are your major influences in the industry?
My major influences i would say Fela Anikulakpo Kuti, i love him so much, i love his sound and style of music. I also love 2Face Idibia, 2BABA, Majek Fashek, Orlando Wall, Wizkid and Davido.
How does your work comment on current social or political issues?
Well i have songs with social issues but i will say ,i don't do politics so i wouldn't like to have a view on this.
What does it feel like to be a Hip Hop artiste in Nigeria?
Hip Hop is not our thing, I believe Hip Hop was found in America and its not really our thing but we just had to bring it down and then put in our African vibe in it. For me, i would like to be called a Hip Life artiste.
How can you rate the acceptance you are currently getting in the industry right now?
The acceptance has been mad mehn, i never believed that they will accept me this much. I want to thank my fans and those who still support me.
S.O.S at Headies Awards
How has social media helped your brand as an artiste?
Social media is one thing you can't take away from the music industry. Formally i wasn't really a social media person but i had to because its the only way i can connect with my fans and push my music promotions.
Bad Shooter Video With BBNaija 2 Housemate Gifty
What platforms can we find your songs and videos?
My songs are everywhere, you can find my songs and videos on itunes, spotify, notjustok.com and youtube.
How have you developed your career as an artiste?
Putting in more work on my craft, being in the studio, always recording and trying to improve everyday.
How do you handle the attention from your female fans?
I love the girls, i love them all. They are my biggest fans and i keep doing this for my fans and the ladies too. Thank you for always supporting me.
Which Nigerian or foreign artiste would you like to work with?
For foreign artiste i would like to work with Drake, i would like to work with Rihanna, she knows how to fit into a Nigerian song. Sometimes i even feel she is a Nigerian. As for Nigeria, i would like to work with Burna Boy, he is sick on the mic. I would like to work with Wizkid and Davido.
You are currently signed on to MindGamez Records, how has this helped your career as an artiste?
Being signed on to MindGamez Records has helped my career alot, i have been in several labels in the early point of my career and i have seen how they operate and most labels don't meet up their words with action. Right now me and MindGamez are like family.
You have released a series of videos and sings with a few collaborations, what is next for you?
I am planning on dropping a mad song in a few weeks, just expect something alot different, something not like me.