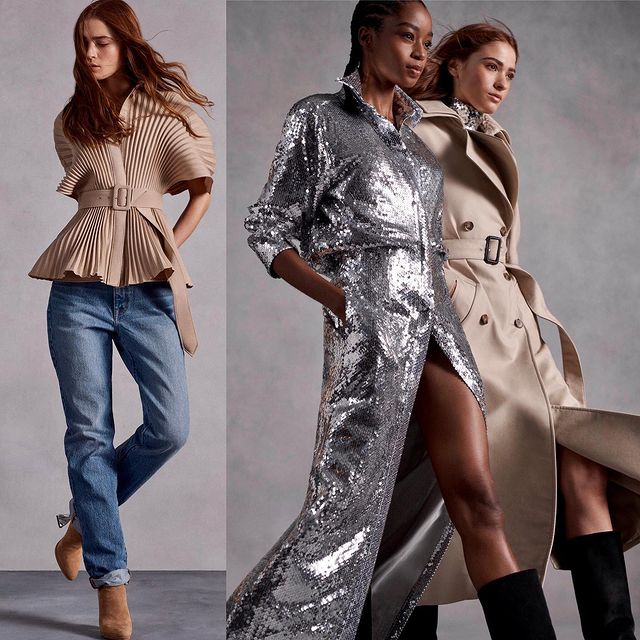 Brandon Maxwell Pre-fall 2022 collection will keep you glued to this article.
This pre-fall line was referred to by Maxwell as a "palette cleanser" for his upcoming show in February, which he plans to stage somewhat differently from past appearances.
Read Also: Imane Ayissi Haute Couture 2022 Collection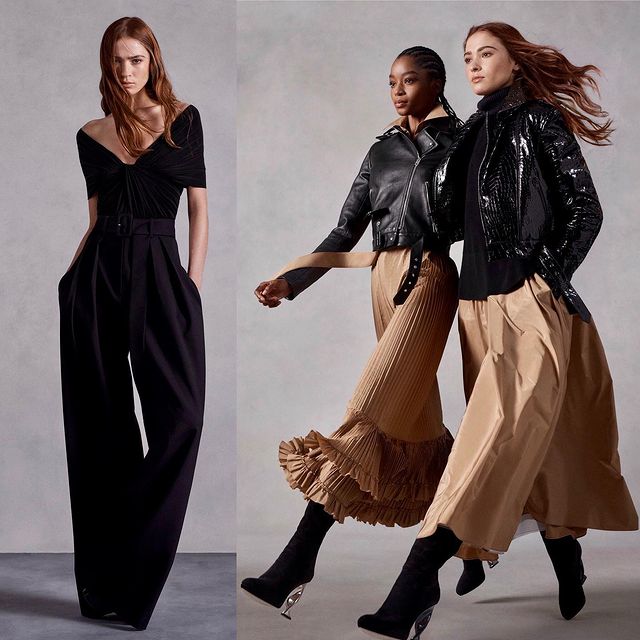 It's too early to get into specifics, but it's safe to say that he's currently more concerned with creating dresses than he is with establishing his brand.
His happy spot is draped over the form with his AirPods in, and it shows in these creations, whose simple lines and carefree attitude conceal the thought and consideration that went into them.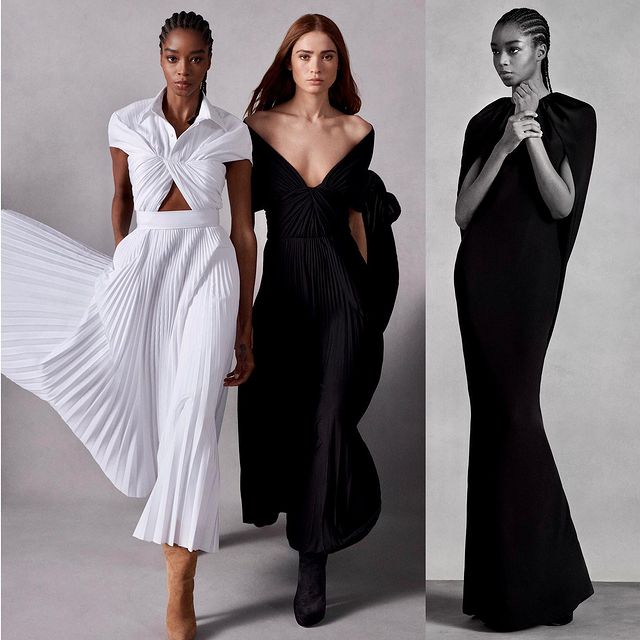 Three column dresses stand out for their simple elegance; two are made of jersey with delicately draped necklines, while the third is made of cashmere rib with an off-the-shoulder twist. An inside corset is used to create the fit-and-flare form of another dress, and a few nips and tucks are used to create the effortless blouson tops on vegan leather shirtdresses. Silver sequins are also available for the shirtdress.
Maxwell may have returned to his original monochromatic shape, but his tailoring hasn't changed. Compared to previous ones he cut, this cashmere blend pantsuit is looser and more cocky.
He also models a simpler pair of jeans with a waistband dip that lengthens the torso. On the surface, this is a more sober collection than his recent ones, but he hasn't forgotten sexy.
Read Also: Rahul Mishra Spring 2022 Couture Collection
See full collection below;