Swizz beats is a legendary hip hop producer who started making award winning hit records at a very early age. The name Swizz beats became popular in the late 90s as he was responsible for the sound that ushered the rough riders into limelight.
Of all the rough Ryder affiliated artists and executives Swizz can be said to be the most successful today. Another factor that added to his great popularity is his marriage to star singer Alicia Keys.
Alicia Keys is arguably one of the A list vocal performers we have in the world today and she has numerous awards and multi-platinum albums to her credit. Between both of them we can simply say we have hip hop's second most popular power couple after Beyonce and Jayz.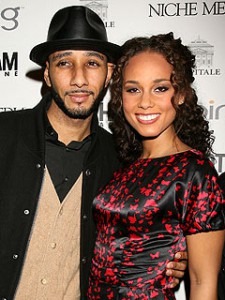 The reason I am analyzing this couple is because I have started observing certain moves from them which if kept up could blow open the Nigerian music Industry besides what it already is.
These days of social media, advertising campaigns and trends can simply be started by such popular and accepted celebrities because they don't longer need a vibe magazine or rolling Stone page article to send a message to the world. All they need is a post on their instagram or twitter which is followed by millions of their fans.
And this is exactly what this couple have been doing recently. It was about two months ago I posted a story of Alicia Keys dancing to Wiz Kid's Ojuelegba on instagram and her husband swizz beats reposting that. That made Nigerians happy and gave us so much to say about that.
A lot of conversation was generated from that and some Nigerian social media geeks went on as much to say Wiz Kid paid for the publicity from the power couple. However Wiz Kids song Ojuelegba was remixed by Drake and Scepta early this year and also released on the Internet and made available for Millions of Drake, Wizkid and Sceptre's fans worldwide.
The reason of bringing these to mind is the fact that I checked my instagram this morning (after a long absence) to see a post of Swizz Beats jamming with his infant son to an Mc galaxy song I haven't even heard before. As soon as I tapped the icon for sound I realized that this sounded so Nigerian and then I read the caption and I saw Swizz actually added Mc Galaxy's insta id to the post.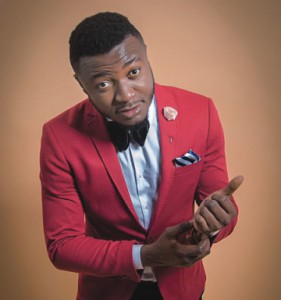 I would like to say these are the two times an insta user like me who doesn't check the platform regularly has got to catch them promoting Nigerian music. Who knows how many times they have actually posted such that my humble self didn't get to see.
My point is with such practices Alicia Keys and her husband could introduce our music which I can say is superb, to the global hip hop and RnB audience. MTV has started the movement, our hardworking artists and other professionals involved in the music industry's continuous Input and participation of Corporate Entities have turned our music Industry into a huge enterprise.
A friend of mine told me that the Nigerian music industry is as profitable as the Jamaican one. Although I don't think we have reached that level because of numerous factors but I believe such recognition from powerful celebrities can lead to us meeting or even surpassing the Jamaican music business in a short time.
So my advice to aspiring Nigerian artists and associated talents is ; keep doing your thing and keep getting better.