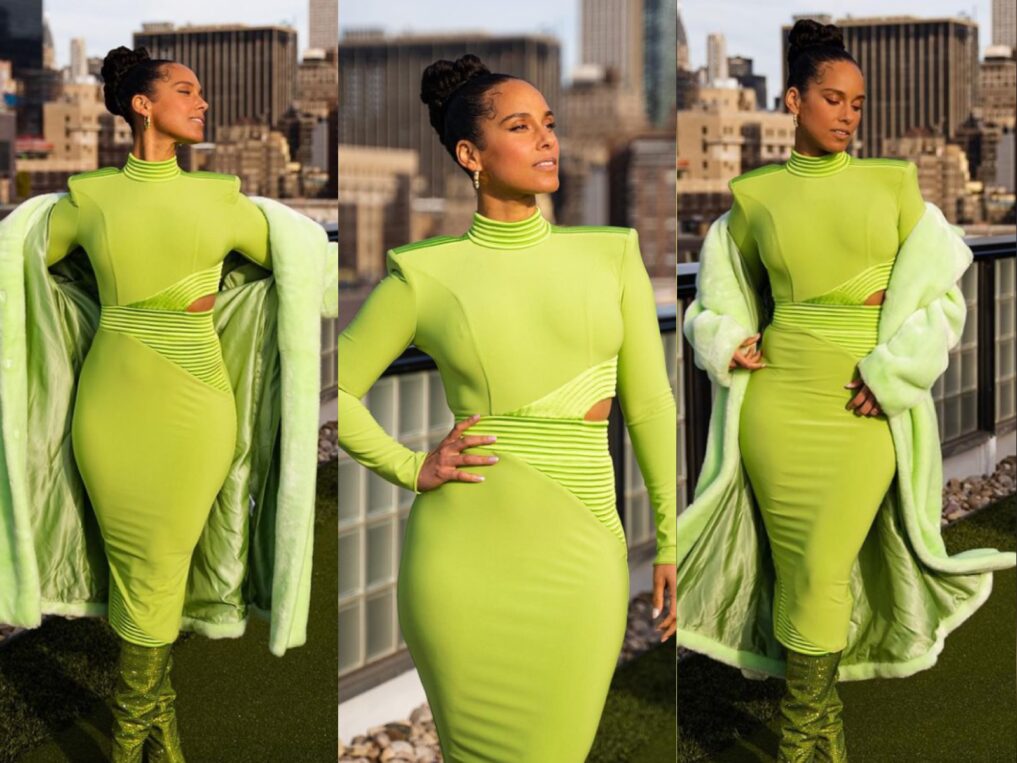 In today's glam look of the day, we will be taking a look at popular singer Alicia Keys as she stuns in a beautiful outfit. Colorful fashion seems to be taking the lead these days as lots of Celebrities are seen rocking nice outfit colors. Color is an important part of fashion that also helps to increase the beauty of your outfit.
Read also: Glam Look Of The Day: Tacha Serves Hot Looks in New Pictures
Alicia Keys recently uploaded some pictures on her Instagram page and the beauty of her outfit captured our attention. Not only that, her colorful outfit is too captivating to ignore. The accessories the singer wore and how she rocked her outfit are also interesting.
Let's take a look at her outfit below:
Read also: Latest Asoebi Styles For Ladies Vol 8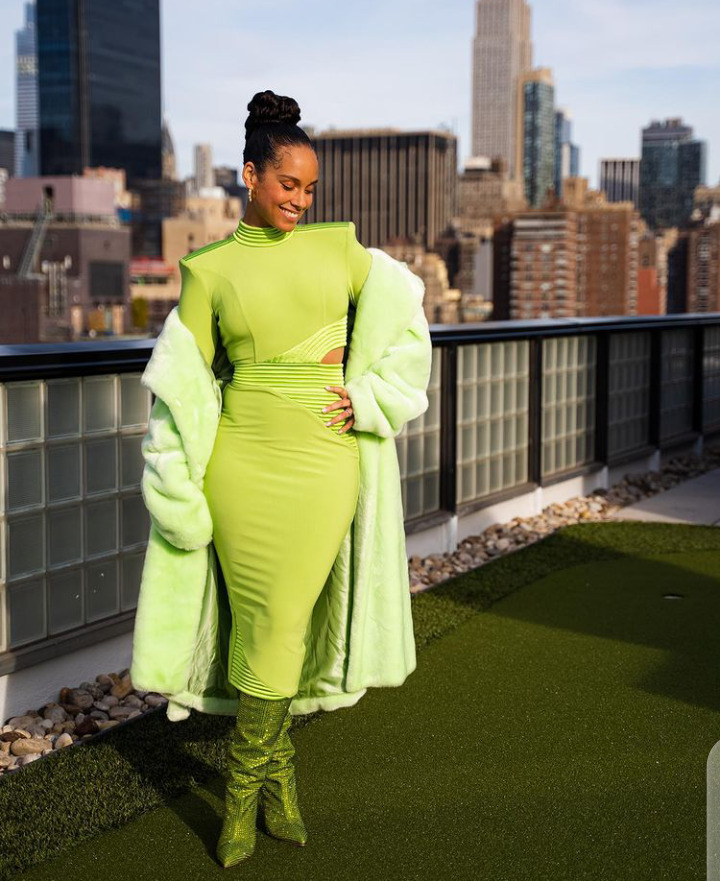 In the picture above, Alicia Keys wore a lemon green Bodycon gown with a side cut towards the waist. She however combined this with a mint green jacket to protect herself from the bold. Her boot heels color is army green which blends nicely with her outfit.
What do you think about her outfit?
Photo credit: @Aliciakeys