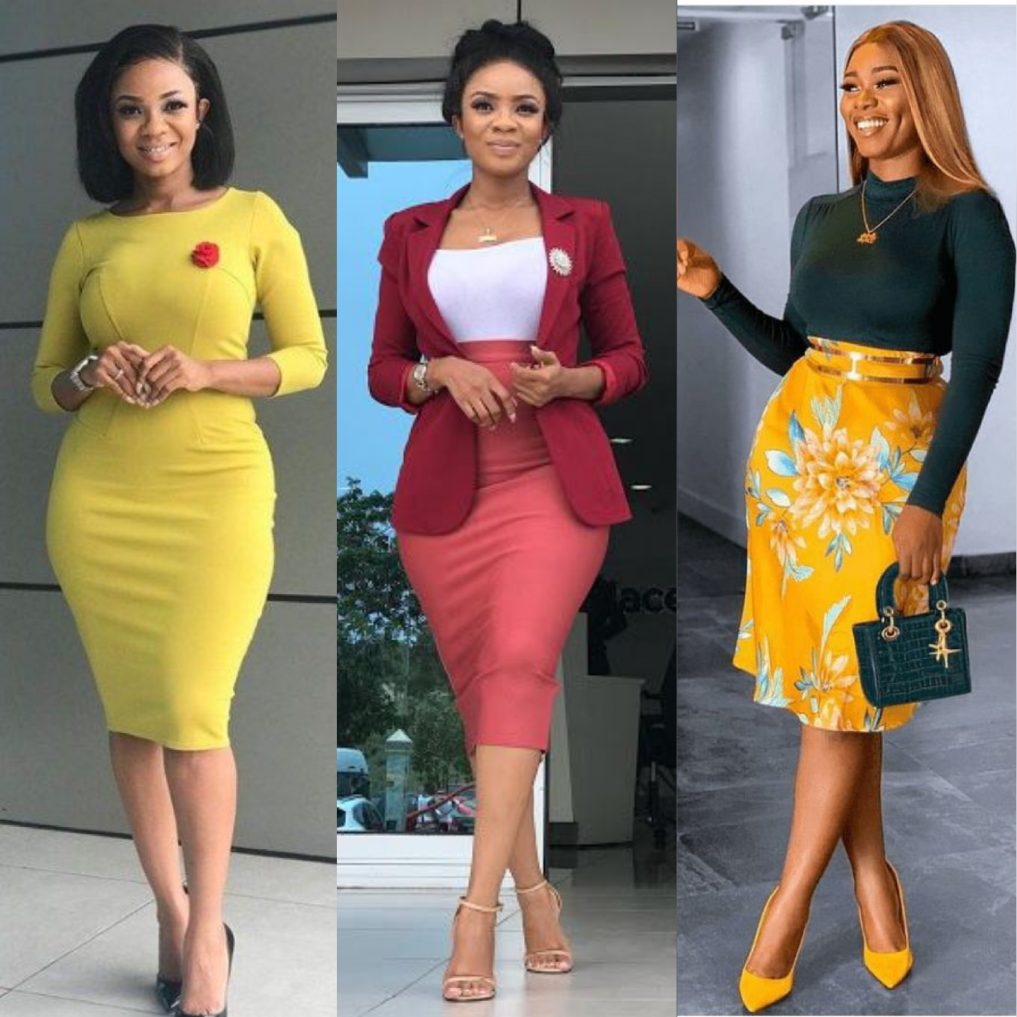 Corporate outfits are clothes worn for a formal or business purpose that gives you a nice and smart appearance.
As a working lady, it is recommended you wear to work clothes that makes you look good and confident about yourself.
Your appearance is the first thing people notice about you and it is important you pay attention to what you wear and how you dress.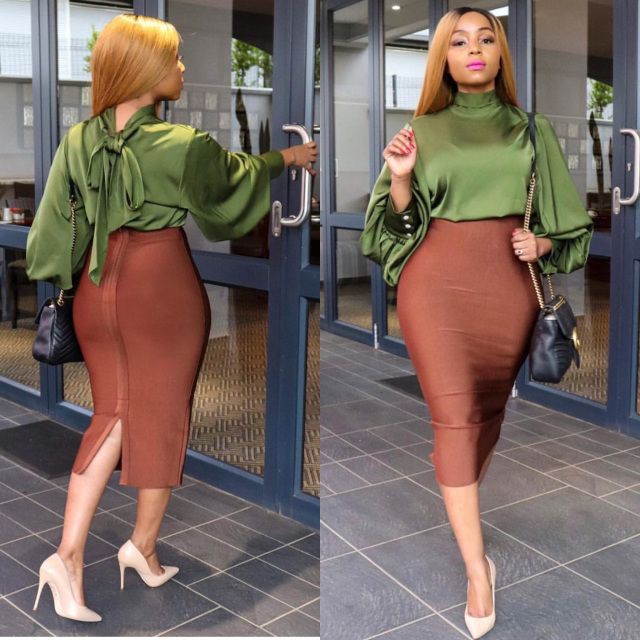 However, a lot of ladies wants to have a corporate look but are confused about how to combine their clothes and what to wear.
There are some basic corporate dressing tips every working class lady should know in order to look good. Let's go through them below:
1: Smartness: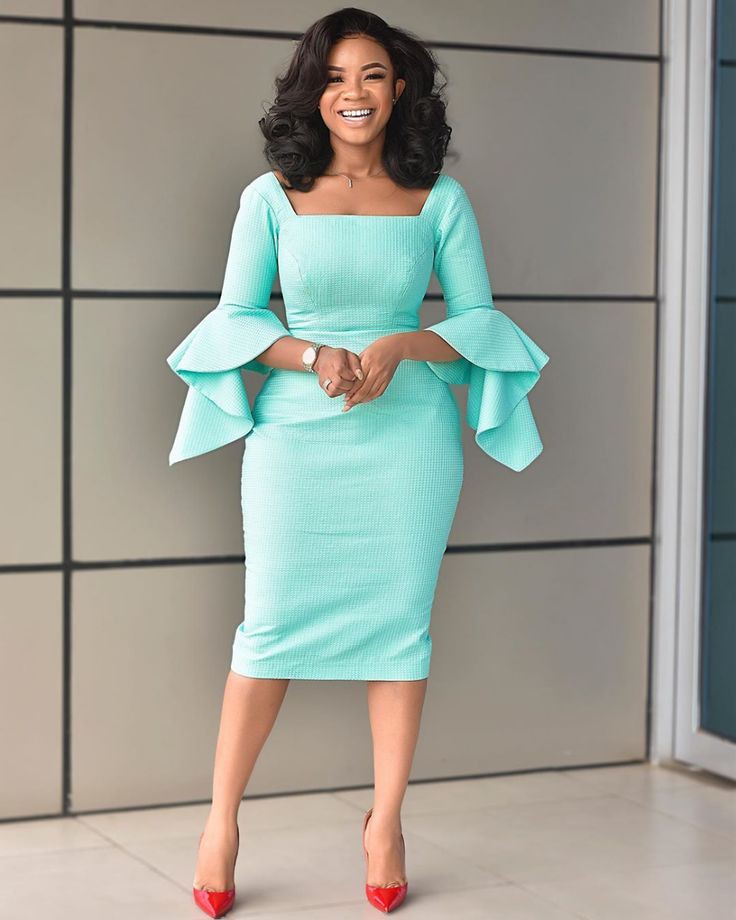 It is easy to have a corporate appearance as long as your clothes are smart on your body. Avoid baggy clothes as it tends to give you a casual look. Corporate outfits are meant to be smart on the body.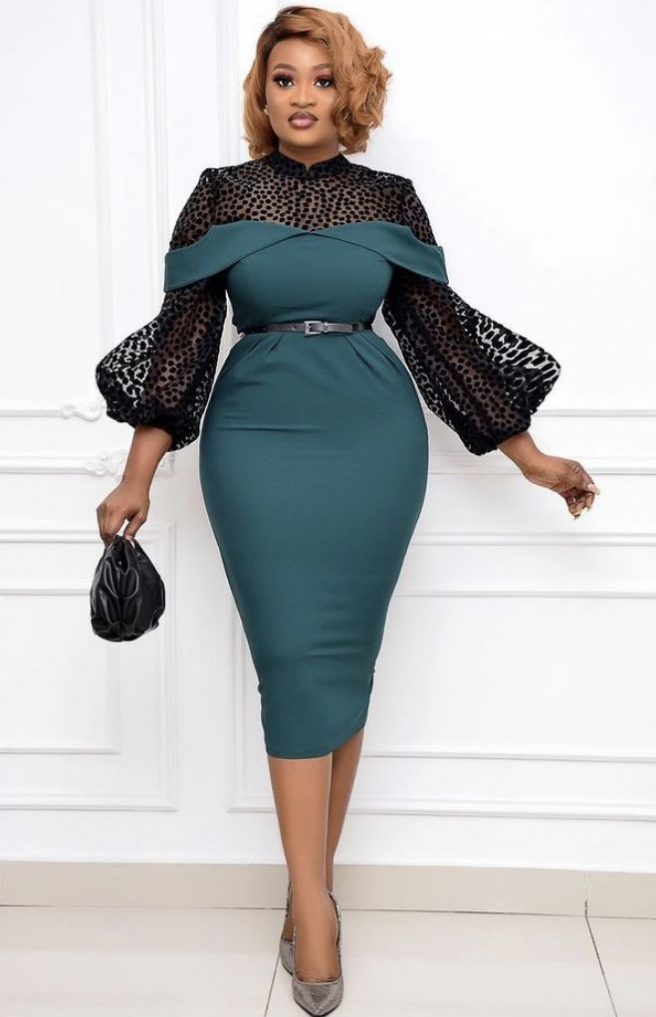 You can go for a knee length gown, a fitted skirt or a trouser depending on your choice. Also, you can wear a flare skirt combined with a fitted blouse to bring out the beauty of your outfit.
Read also: Fashion Wise, Toke Makinwa Is In Cruise Control
2: Decency: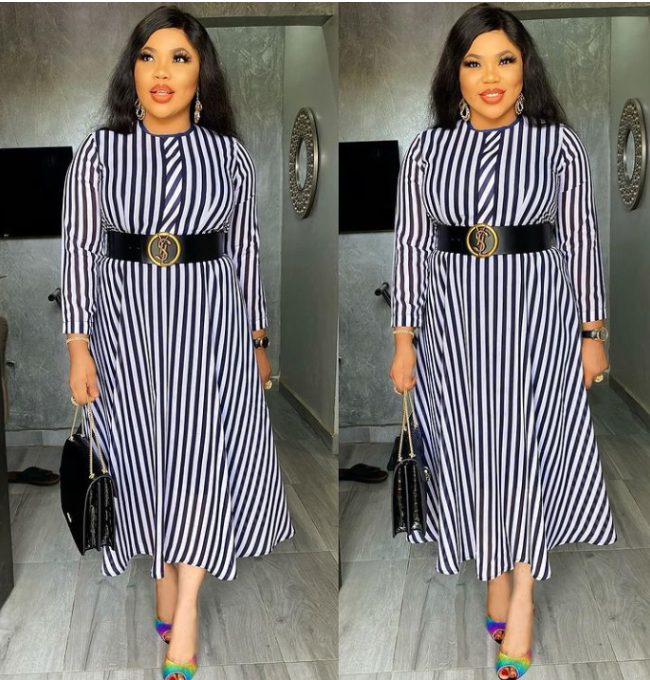 As a lady, you should make sure your cloth is decent to wear. Your working environment is a formal place and it is important you dress respectably. Avoid wearing clothes that are too tight and short and also clothes that leaves some important part of your body open.
3: Color combinations: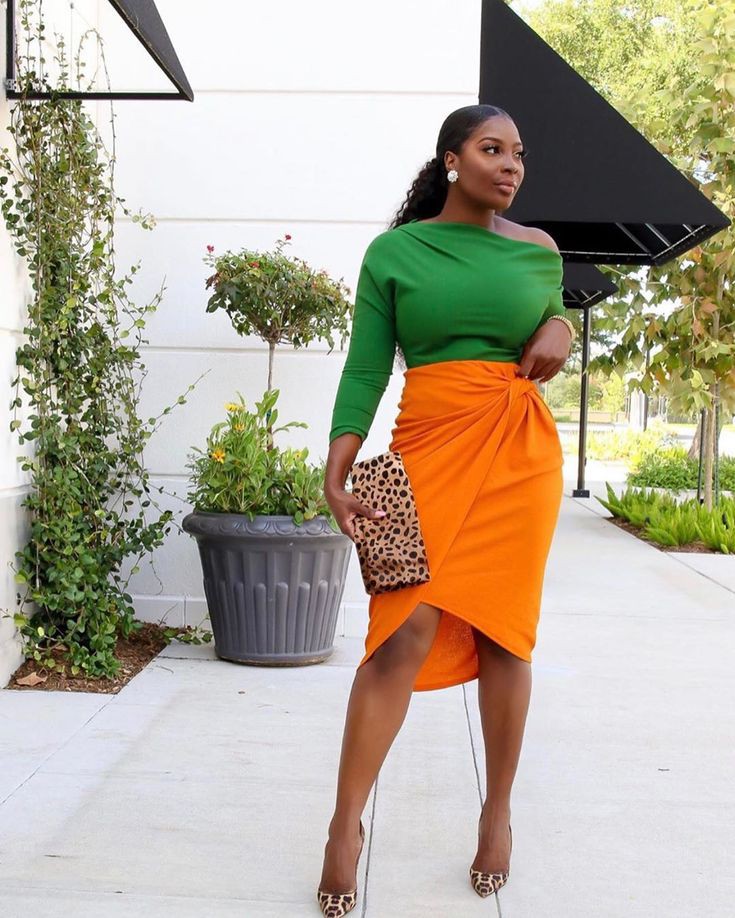 How you combine your outfit colors matters a lot in your corporate dressing. Some popular color combinations for corporate outfits include black and white, yellow and green, grey and black.
4: Hairstyle: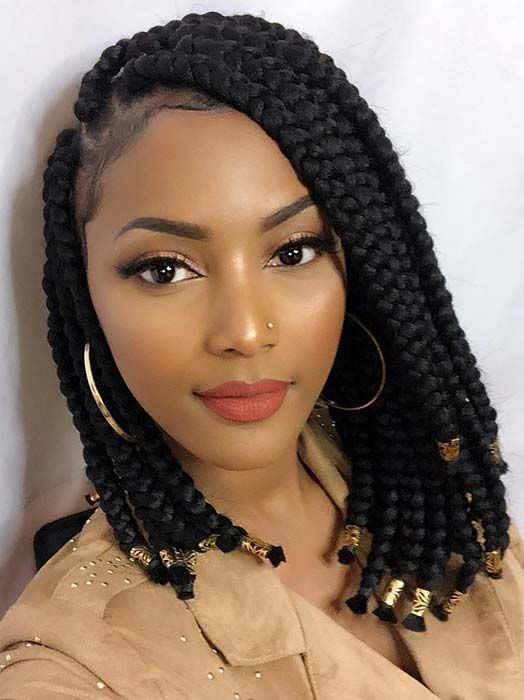 Your hairstyle helps to compliment your appearance. Always make sure your hair is neat and tidy. Having a good hairstyle helps to bring out the beauty of your outfit and makes your face look good.
5: Accessories:
As much as it saddens me to say this, try to avoid wearing flashy accessories to work. Flashy accessoriess are meant to be worn for parties.
One helpful corporate dressing tip is to make your necklace and earrings to be as simple looking as possible. However, it can be as expensive as you are able to afford.
6: Shoes:
The type of shoe you wear matters a lot in your corporate dressing. However, this aspect of fashion depends on your preference.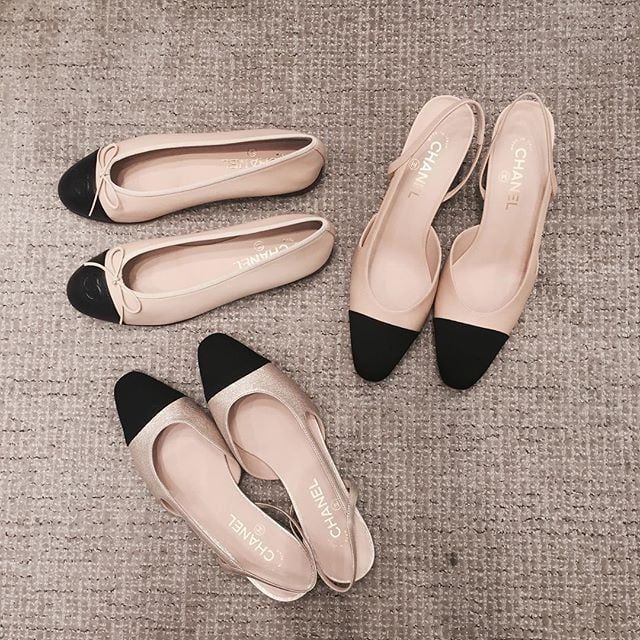 Some ladies are more comfortable with heels while some prefer flat shoes. The type of work you do also influences the type of shoe you wear. However, an easy way to corporate dressing is to wear heels. They always tend to make you look classy.
7: Confidence: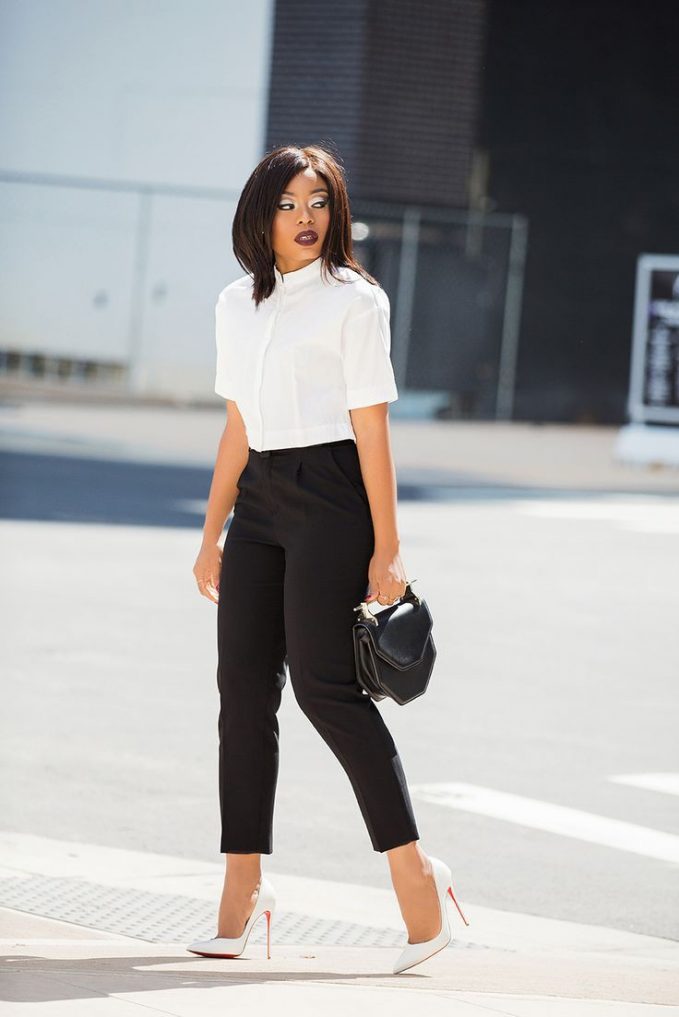 The way you carry yourself matters a lot. If you want to have a corporate look, you should act confident and capable. Your behavior also compliments your dressing.
Photo credit: Pinterest