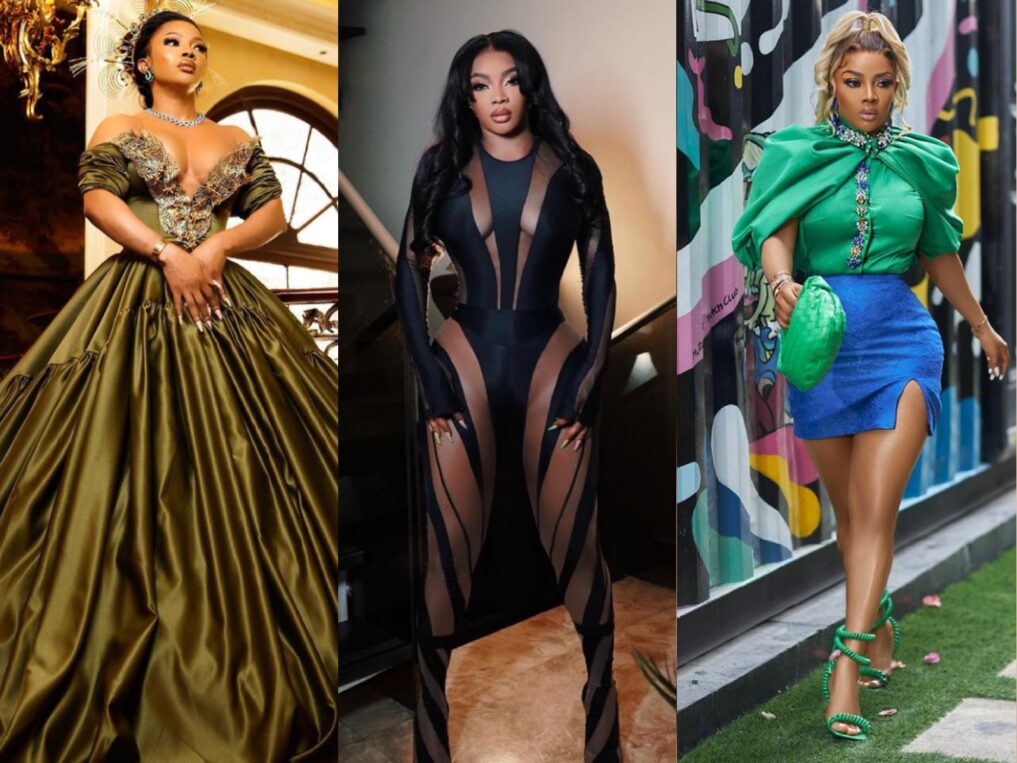 Media personality Toke Makinwa has always served hot fashion goals. The actress and host always rocked her outfit in different captivating and creative ways. Her gown moments are a goal as also her two-piece outfits. Here are 10 times Toke Makinwa served hot fashion goals:
Read also: 10 Times Actress Ini Edo Served us Hot Fashion Goals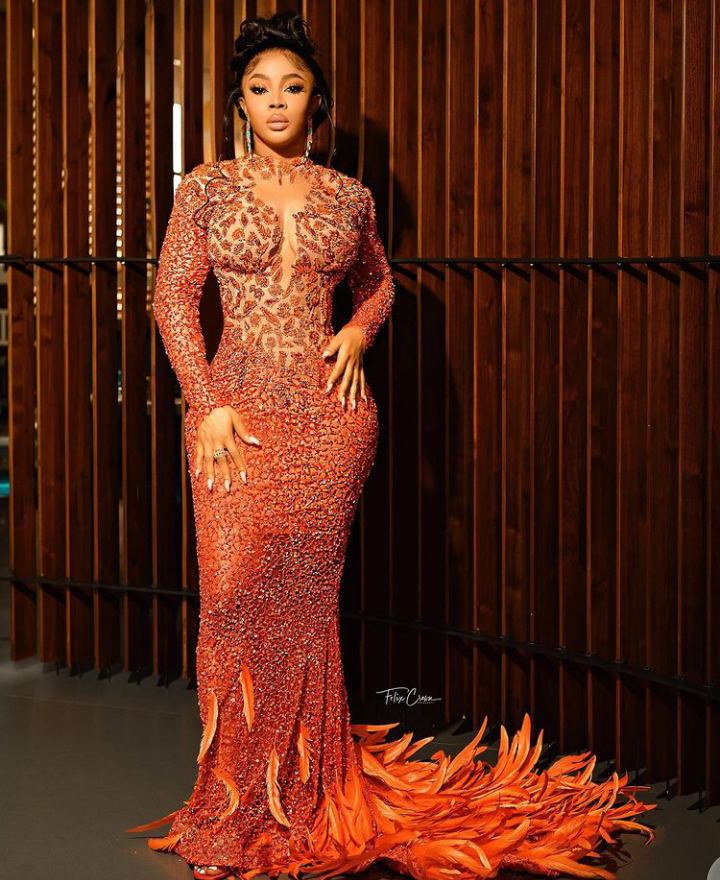 Toke Makinwa hosting the African Magic Viewers Choice Awards eighth edition wore a dazzling orange dress designed with feather edges.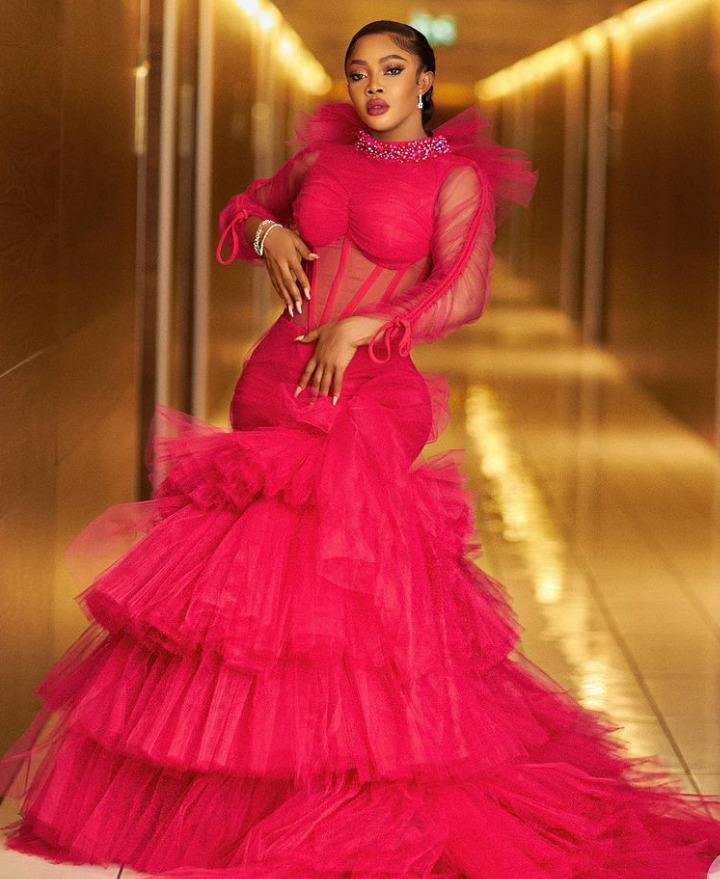 For her second look as the host of the African Magic Viewers Choice Awards eight edition, Toke Makinwa dazzles in a tulle dress.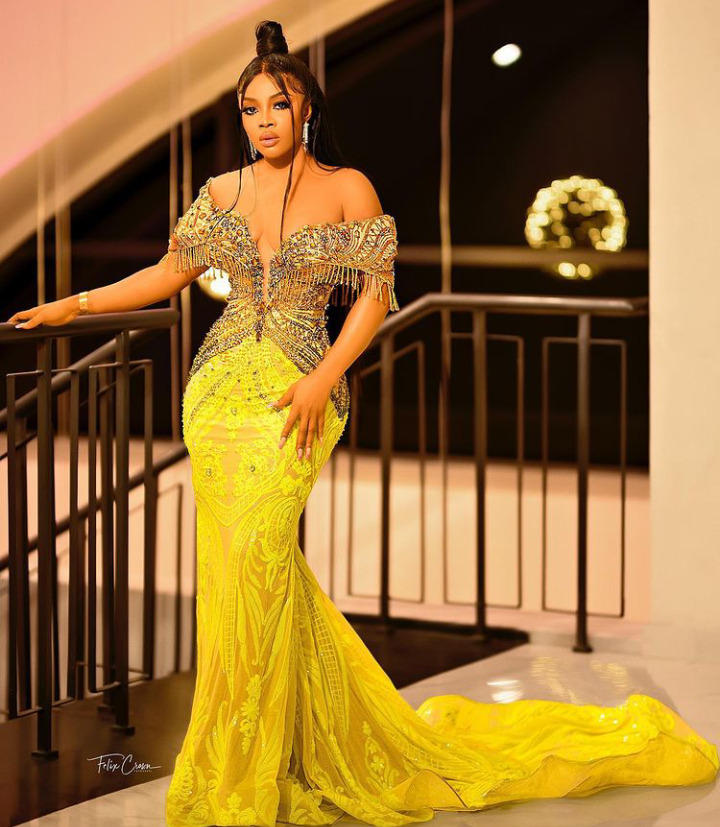 Attending the real housewives of the Lagos show premiere, Toke Makinwa left us speechless with her elegant yellow dress.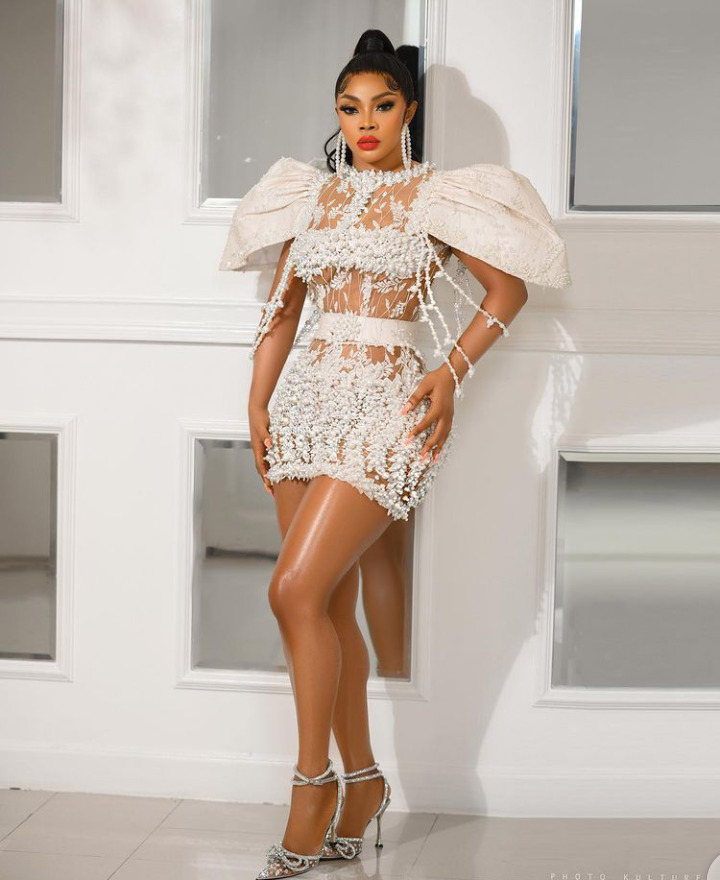 Toke Makinwa rocked a mini White dress for the after-party of the glamour girl's movie premiere.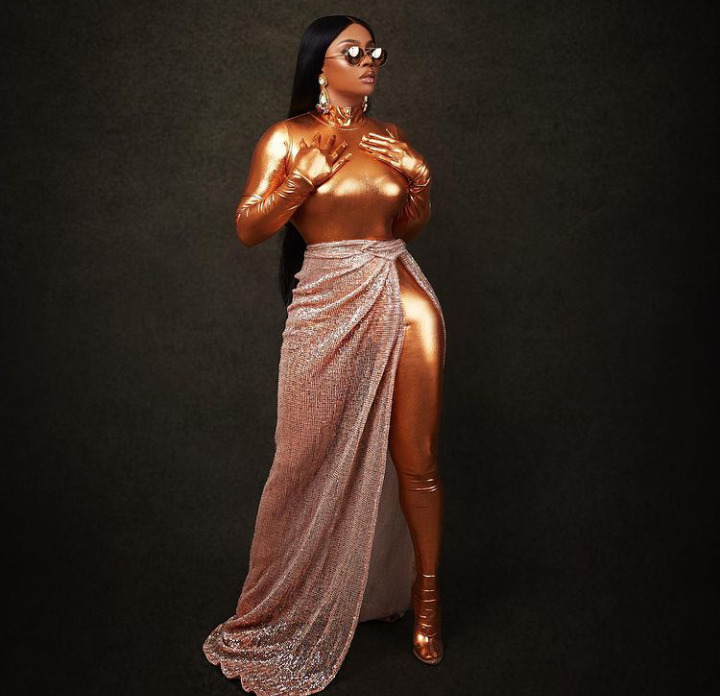 Her bodysuit color is amazing.
Read also: Glam Look Of The Day: Toke Makinwa Rocks Black Dress In Style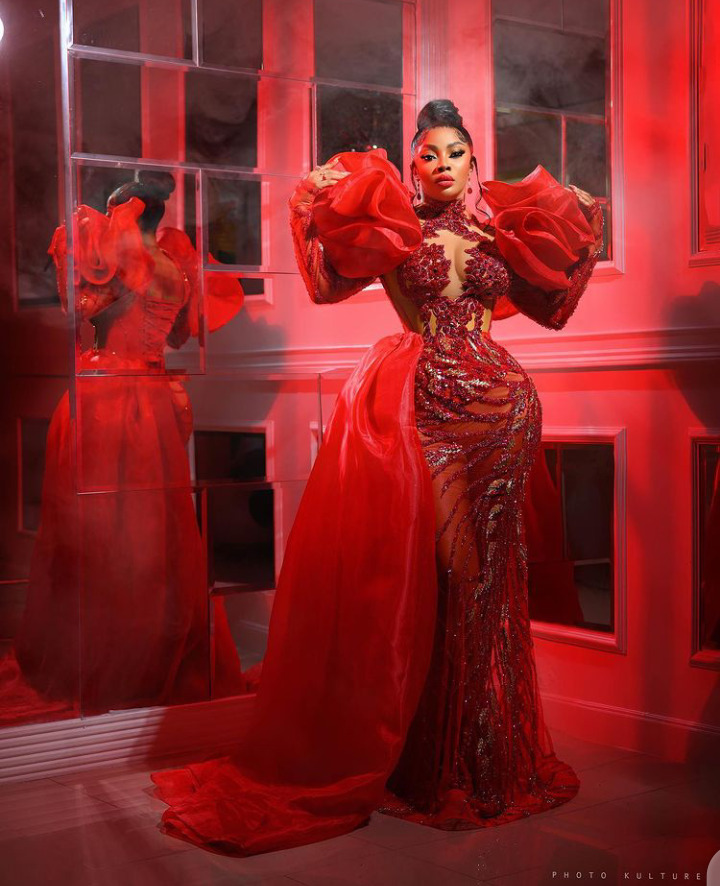 Toke Makinwa rocked a red dress in style for the glamour girl's premiere.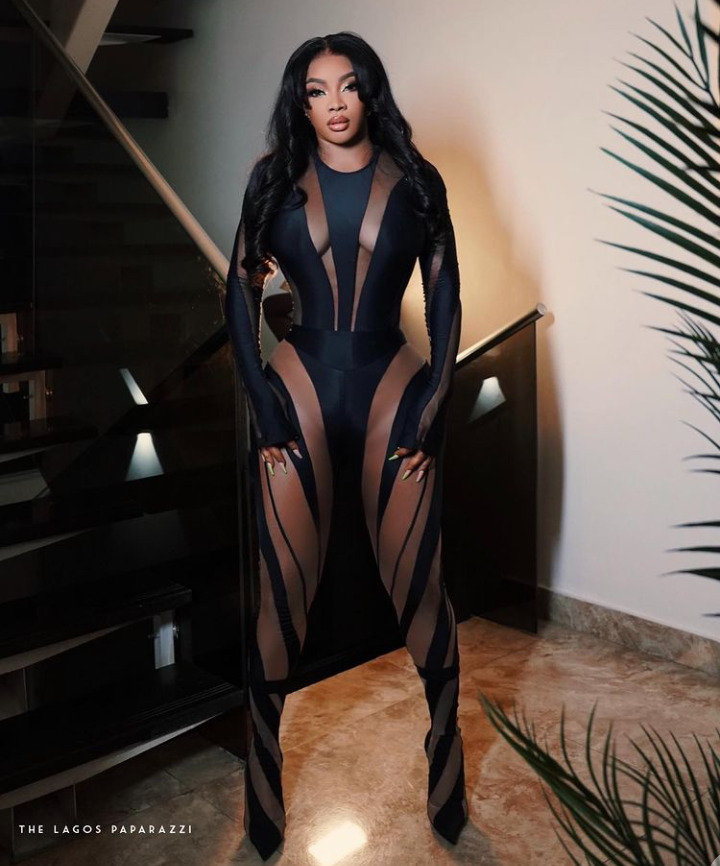 Toke Makinwa broke the internet after releasing pictures of herself wearing a transparent bodysuit.
Pairing a red shoe with a black suit gave a gorgeous look. Toke Makinwa serving us a workwear look.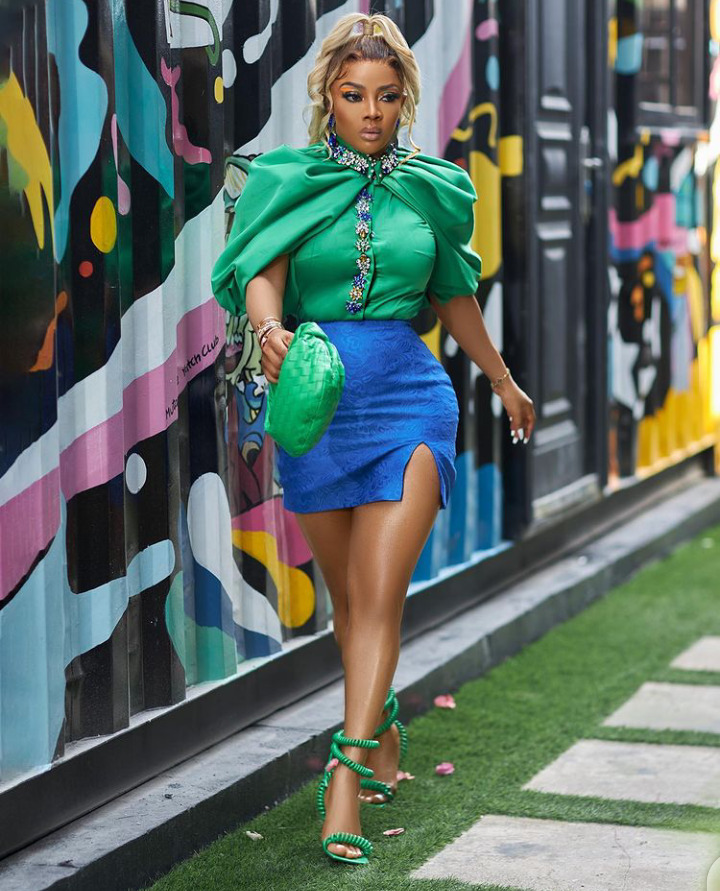 The color combination of the two-piece outfit is creative. The shoe and bag design also complemented the outfit nicely.
Toke Makinwa attending the Bridgerton affairs in South Africa wore an elegant ball dress.
Photo credit: Toke Makinwa