We got talking and all I asked her is: "Tell me about your last relationship." When I ask clients that, it helps me to know where they are coming from and their mindset towards relationships. Sometimes, after leaving a past relationship, a lot of people do not leave who they were in that relationship behind but bring it into the next relationship and that can be defeating as it may not fit.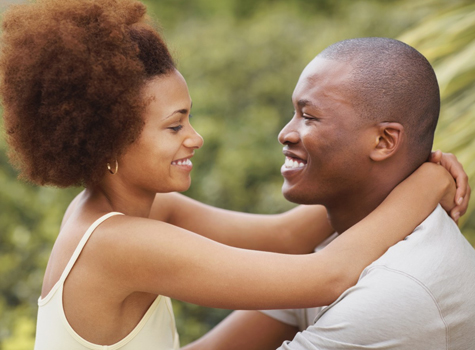 So, I asked her about her past relationship and she told me she had met this guy on the plane on her way from Port-Harcourt to Lagos, and they exchanged pleasantries. He called her later and gave her three phone numbers she could reach him on.  He eventually told her that he wants to marry her and that he is not for games. Now, when men talk like that, please be very careful because he may be indirectly letting you know ahead of time that he is a fraud and believes you are a desperate, vulnerable woman who has written on your forehead "I want to marry like yesterday!"
 He told her that he wants to meet her people and make his intentions known to them.  So, he travels kilometres to meet with them. All these just in two weeks after they met on the plane!
 Her people were pleased to meet him and accepted him. None of them probed to find out more about this lone ranger. He later left and visited his new fiancée to let her know he had seen her people.
He told her he works for the UK Embassy in Abuja but that he is a medical doctor and will be travelling to the US to get some equipment for himself so he can establish a clinic in Abuja.  He later said he was going to be going to her people's area again just to do a few things as he gets ready for his trip. Our lady had left her jewellery at her people's place the last time she visited them and since "her quick husband to be" was around the corner, she asked him to please go to her place, pick up her jewellery and bring them back to her.
 He had promised to pass by Port-Harcourt to see her on his way to the US. Her older sister warned her but you know she was so much in love now that she didn't see any harm that could come out of it. I can understand that.  You see, fraudulent men know that when women want to marry at all cost, they become gullible and stop reasoning.
 The next time he called her, he was doing so with an unknown number, claiming to be in the US already and couldn't stop by in Port-Harcourt because he had to change his flight booking. He still called a few other times with 'unknown' number but didn't give her a phone number she could reach him on and he never spoke about her jewellery.
 Then, he disappeared from her life only to resurface again when it was close to her birthday. He called her on the phone and started asking what she would like for her birthday. When she didn't say anything, he said he was planning to get her a car and that the model he was intending to get her goes for N1.5million. He told her that he had one million naira and that if she brings half a million naira, he will be able to get it now and pay her back later since her birthday was close.
 I guess he used that on her because he had done his homework well and realized that women now want to define themselves by the kind of cars they drive, hand bags they carry, clothes and shoes they wear, but NEVER by the God who has kept them safe all this while.
 It's a pity when women forget so easily that they have been under attack since the Garden of Eden and have not come out of it till now because, so many men are still out there, under the power of diabolical deception, poised to destroy the destinies of women. (Please note that I speak not about all men.)
 If this is the case, I believe women have to learn and practice defining themselves by their covenant with the living God, who will always remain the rock of ages for them. Women can't stop fraudulent, diabolical men from operating, but through prayers and vigilance, they can stop such men from coming around them.
 This lady told him that she didn't have that kind of money and was not in a hurry to drive a car and he flared up and called her all sorts of names!  He dropped the phone on her and has not called her since then.
 That was the man who said "I am not out for games. I want to marry you". I guess he has moved on to his next prey right now.
 For all you care, this man may even be married because, a lot of broke, married men are going around now, preying on successful, single women out there; lying that they are divorced or widowed.
 One of my clients picked up her husband's phone sometime ago only for the women on the other line to ask her who she was and why she was picking her boyfriend's phone. She answered: "I am your boyfriend's wife."  The lady shouted and said: "It can't be.  He told me his wife was dead!"
 Be careful. Satan does not have horns on his head. He wears designer shirts, enticing perfumes, and is tall, dark and handsome!  Sometimes, he claims to live in Abuja. Sometimes, you may even be sitting next to him in a plane. If he tells you that he is not out for games, but wants to marry you – even when he barely knows you, take a step forward and spit on him and ask him: "And what do you take me for?"  Shout THIEF! MURDERER! DESTROYER! For that's who he is.
Related articles across the web