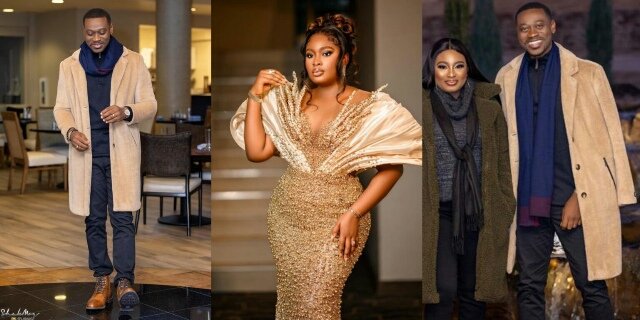 Nollywood actor, Lateef Adedimeji celebrates his wife, Adebimpe better known as Mo Bimpe on her 27th birthday.

Taking to his Instagram page, Adedimeji penned a heart warming love note to his wife on her special day.
While describing  Mo Bimpe as his wife, love, princess, baby and all, Adedimeji revealed that she is the only one that makes him grin and make his life brighter. 
He went on to promise his wife to be her greatest cheerleader as he look forward to a beautiful future with her.
He wrote:
"Happy birthday my wife, my love, my princess, my baby, my all.

You are the only person who can make me grin. I'll always be your biggest cheerleader. You make my life brighter, and I will always be grateful.

Without you in my life, something is missing Niyen. I'm excited about our future we age together. There is no one who has ever known me better than you. The best love is the sort that ignites our hearts and clears our brains, the kind that makes us reach for.more and awakens our souls. That is what you have provided for me. May Allah be pleased with you and all you do. I celebrate my queen and I love you more everyday".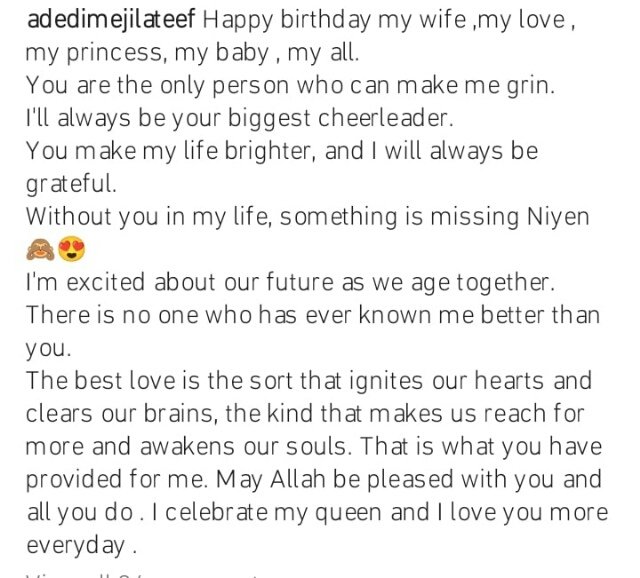 Read Also: "S£x before marriage is not normal. It's not fun. It's human depravity" – Solomon Buchi