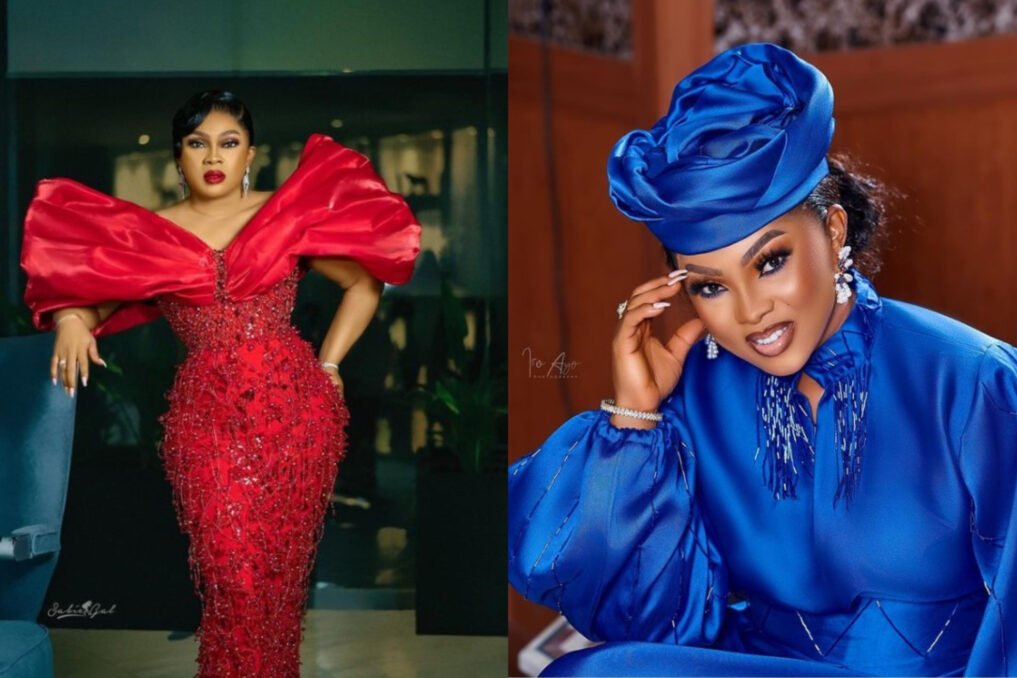 Nollywood actress, Regina Chukwu is joyous as she celebrates her first birthday as a Landlady.
Glamsquad reported late last year that Regina Chukwu joined the Landlady's club as she acquired a new house.
In celebration of her 43rd birthday, the stunning mother of two took to her Instagram page to share a series of beautiful pictures and noted how blessed she is.
Reflecting on the previous year, Regina remembered celebrating her birthday in a rented apartment. However, today, she is commemorating it as a property owner.
She stated that her creator has been so intentional about her life, which she doesn't take for granted.
Calling for prayers, Regina added that she is leaving the epistles for later in the day.
She wrote:
"HAPPY BIRTHDAY BIGGEST GINA. Believe it or not, GINA is BLESSED.

"Last yr I celebrated my birthday in a rented apartment but today I am landlord in this city I was born and raised in.. God has been so intentional abt me and I do not take it for granted. Let me leave epistles till morning for now pls pray for GINA. Thanks to my glam squad".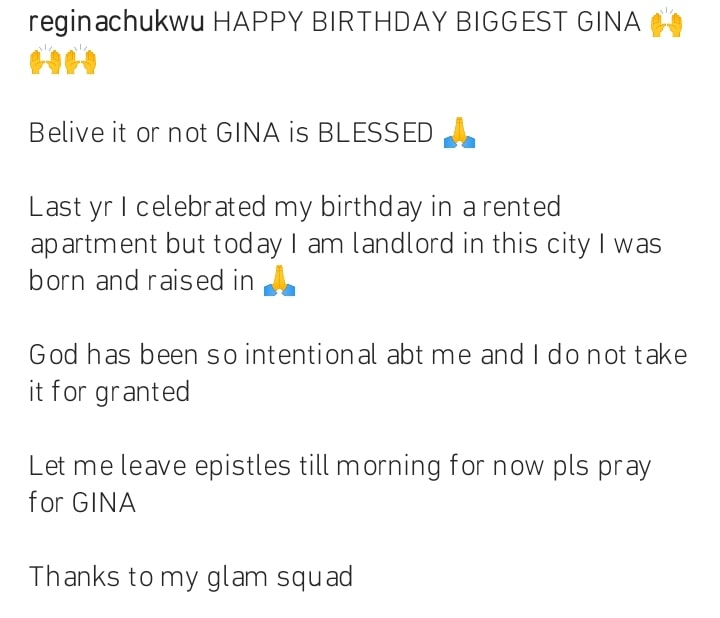 In another post, Regina showered herself with prayers.
She wrote:
"Graceful GINA. Happy birthday Ada Oliver, May God bless you abundantly GINA. May doors of blessings continue to open for you GINA. May you never die young GINA. May sickness never be your portion GINA. May weeping and sadness elude you GINA. GINA YOU ARE BLESSED. HAPPY BIRTHDAY BIG GINA"