Glam Squad Magazine, an online Fashion, Lifestyle/Beauty cum Entertainment Magazine is in need of a good writer.
Applicants must be proficient in present and rising news-gathering techniques. You must be naturally creative at writing. We don't do COPY & PASTE, so you must be naturally able to create an original interesting story out of any two pictures.
Your duty is to make only 3/4 Unique, trending and highly optimized posts daily.
Mail should also have:
1. Your social media handles
2. Link(s) to stories written by you for the platform you currently work with or have worked for.
Deadline: 23rd September, 2021.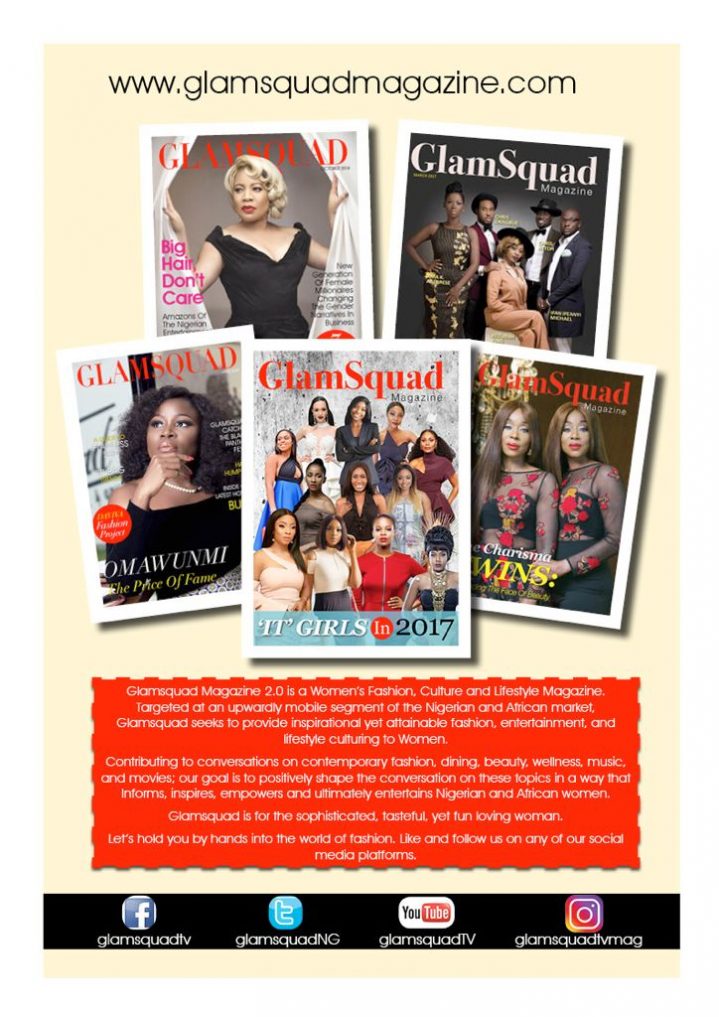 Glamsquad Magazine is a Woman's Fashion, lifestyles, Beauty and Entertainment that helps women to find their selves and be the best in their society.
Join the glass glamsquad's team today. Visit our website at www.glamsquadmagazine.com