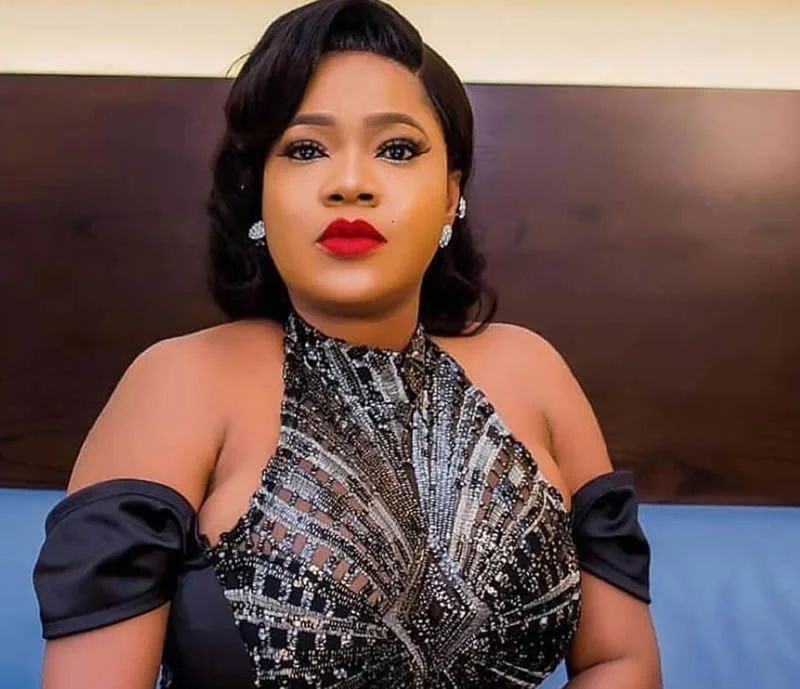 Since Nollywood actress Toyin Abraham declared support for the presidential candidate of the ruling All Progressive Congress (APC), Asiwaju Bola Ahmed Tinubu, she has come under heavy attack from critics on the internet.
Trolls would go on to attack her family life, prompting her husband to question if fans were sure he was supporting the same candidate as his wife. Rumours would also allege that she was planning to move her family abroad, a gossip the "Flawsome" actress debunked.
Despite the cyberbullying that followed her support for Tinubu, Toyin Abraham has maintained her stand and questioned whether it is mandatory for everyone to support the same candidate.
ALSO READ: 2023 ELECTION: TOYIN ABRAHAM REACTS HOURS AFTER HUSBAND, KOLAWALE AJEYEMI DISTANCES SELF FROM CHOICE
After the emergence of Tinubu as Nigeria's President-Elect, the thespian came under heavy attacks on the social media space, which saw some blogs report that she was not in a good mental space and had lost some of her endorsements for going contrary to public opinion.
However, the mother of one has come out to say that her mental health is intact and she is not moved by critics.
She would also state that her brand is in a good shape and has not been affected, while expressing thanks to fans and friends who have remained loyal.
Toyin said in an Instagram story post:
"Is like I'm contesting for a post in this election. Thanks, everyone, but I'm very, very fine nothing do me o, just letting people know how far some people can go cos you aren't supporting their candidate. All my deals are intact. Thanks for the love. Huge thanks to @otunbaseun cos I don't know if it's by force to support your candidate. Anyways thanks to everyone once again. I'm very, very good.''
Toyin Abraham is one of the biggest names in the Nigerian movie industry, or Nollywood.