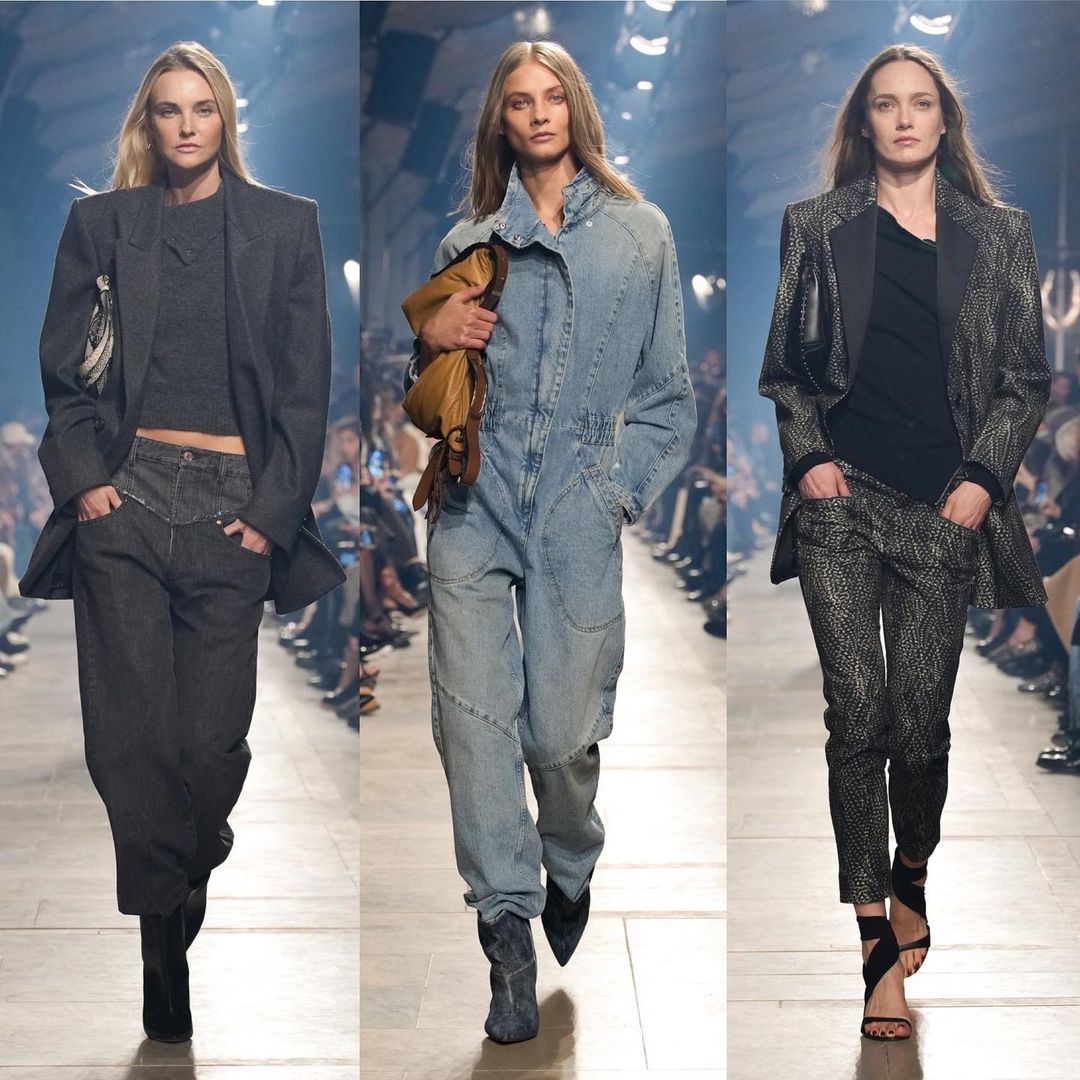 Isabel Marant Runway Show for Paris Fashion Week FW23 Ready To Wear Collection displayed some of the most prettiest outfit seen in the history of fashion. Creative Director, Kim Bekker who seemed to be really passionate about her job put her heart in the production.
Read Also: Elie Saab Fall Winter 2023 Ready To Wear collection
The fashion show which started with models coming in through the runway entrance into a dark room with the spotlight on them to the welcoming camera of the audience present.
Marant has long advocated for female empowerment in everything she stands for, including creating the kind of louche, sexy but always spiritedly casual look that focuses on allowing the woman wearing her clothes to express herself and her physicality. There was plenty of it here, and it looked great—especially on the star-studded cast of 'older' models, who wore blouson-y biker leathers and leggy boots.
(However, if one wish could have been granted here, some curvier models would have been welcome.) The disorder was all about the haphazardly fastened poppers on a fuzzy mini sweater dress, or the graphic slashes that appeared here and there throughout the collection.
In a season when the everyday and the real are being celebrated and elevated, where good clothes can matter and not be disposable, Marant skillfully emphasized how much she's been doing for years. That, along with the casting of her stalwarts, women who've been around a while but still look utterly fab, as well as the celebratory atmosphere of her show, served as a timely reminder that when it comes to wearing Isabel Marant, looking good and feeling good are always synonymous.
Read Also: Georges Hobeika Fall-Winter 2023 Ready To Wear Collection
See full collection below;