Singer and songwriter Cynthia Morgan has revealed why she finds it hard to have intimate feelings for men.
In an Instagram story post, the "Simati Niya" singer shed some light on her experience with a guy she last had feelings for.
According to the singer, her feelings for her last crush died after she discovered that he did not fancy bathing regularly. The singer said she found out about this habit after spending one week at his house.
ALSO READ: "I HAVE NEVER SEEN THE BEAUTY IN FEMALES CALLING THEMSELVES KINGS"- CYNTHIA MORGAN MOCKS FEMALE COLLEAGUES
The songstress said:
"I lived with my crush one time in his house for a week, and I found out he was a once in 2 days shower kinda guy. Since then I know better not to have a crush on anyone."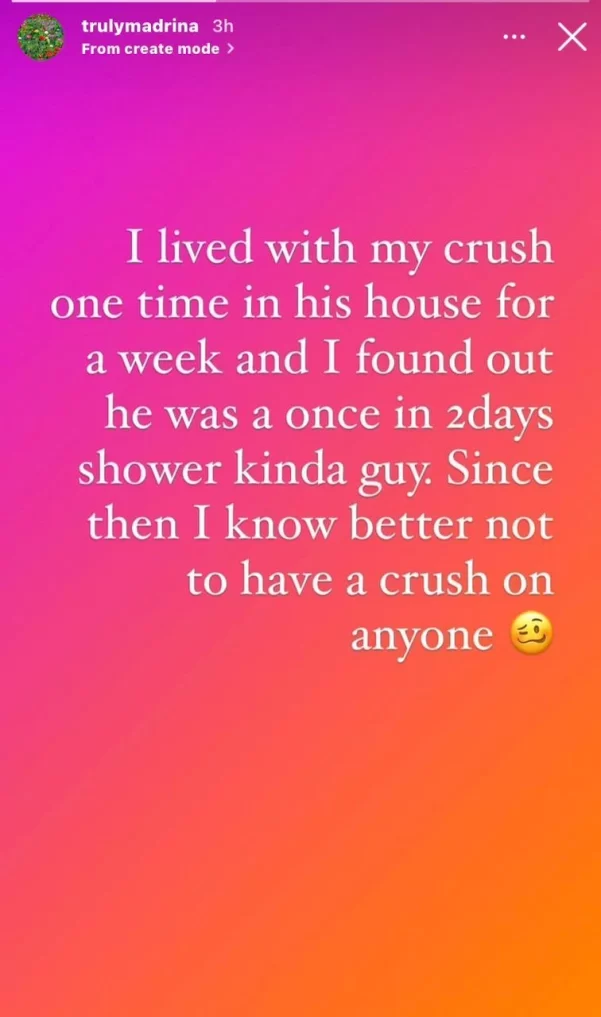 The singer, who is also known as Madrina, combines dancehall, rap, hip-hop, and pop in her music.
Morgan hit the spotlight after releasing songs like "Lead Me On" and "Don't Break My Heart."
However, she would fail to attain the heights projected by media outlets after falling out with her boss, Jude Okoye. Afrobeat star Davido had promised to do a collaboration with her, but it also failed to materialize.