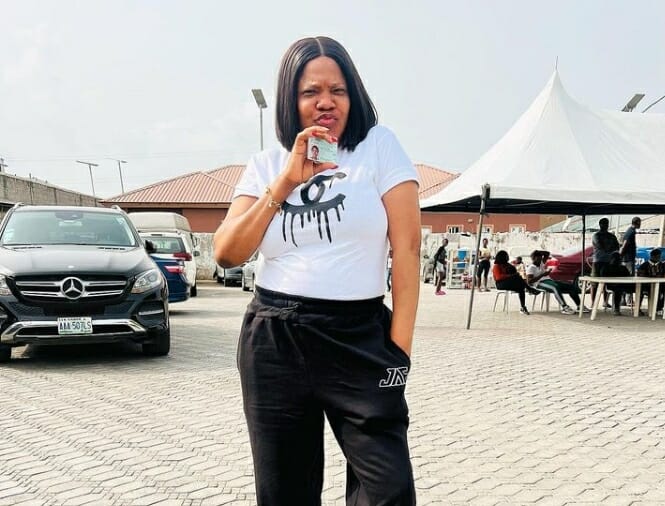 Nollywood actress and film maker, Toyin Abraham-Ajewole, has hit back after been trolled severally by Nigerians over her choice of presidential candidate.
Defending her choice of supporting APCs Bola Ahmed Tinubu, the mother of one  insisted that her choose is free will and she was not paid to campaign or vote for any party.
Toyin who seems to share and agree with the values of the Tinubu, posted what seemed like prayer and curse at the same time on her Instagram page to reply her fans.
She made a conditional statement in her Yoruba language, implying that if she received payment to vote, her fans' desires would affect her. Additionally, the mother of one expressed a prayer for protection against death.
She wrote:
"Ti mo ba gba owo, imo yin ase le mi Lori but if it's just my choice and nothing more gbagbe eni ti o je gbi ko le ku gbi🙏Emi oluwatoyin dada mi o ni ku gbi ati pe irawo mi ko ni wo omi.
Which translates:
"If I collect money, your wish will come to pass on me but if it's just my choice and nothing more forgetting the person that eats gbi can't die🙏 I Oluwatoyin good I will not die and my star will not fall into water.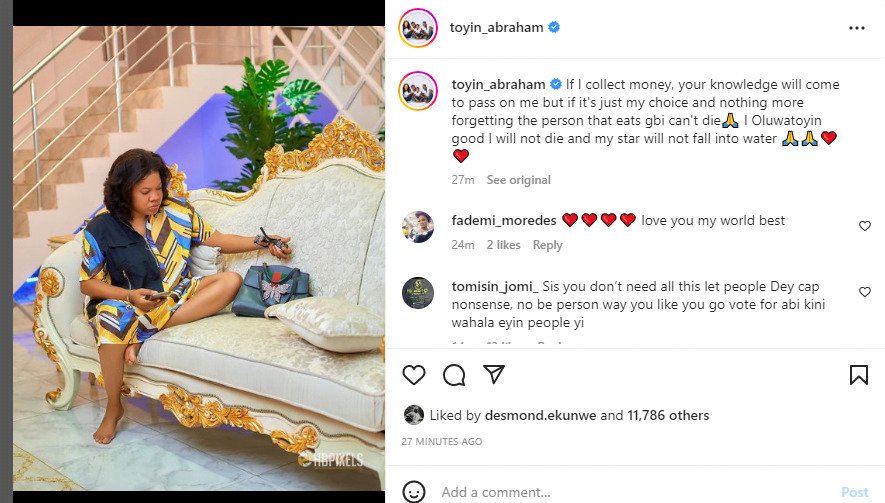 Read Also: Actor, Kolawole Ajeyemi distances himself from wife, Toyin Abraham for supporting Tinubu