In recent years, Nigeria has witnessed a surge in the number of celebrities soaring to new heights, quite literally, as they acquire private jets.
These high-flying personalities, from the realms of entertainment, have not only made a name for themselves but have also taken to the skies in style.
Glamsquad takes a look at celebrities who have taken luxury travel to a whole new level by owning their private aircraft.
1. Davido: David Adedeji Adeleke widely known as Davido is a multi-talented artist excelling in singing, songwriting, and record production, seamlessly fuses traditional African melodies with contemporary global pop sounds in his music.
Remarkably, the 30-year-old with a net worth of 62 million dollars stands as one of Nigeria's youngest private jet owners, adding a touch of luxury to his remarkable career.
It is worth noting that Davido, aside from working hard as a successful entertainer was born into one of Nigeria's wealthiest families.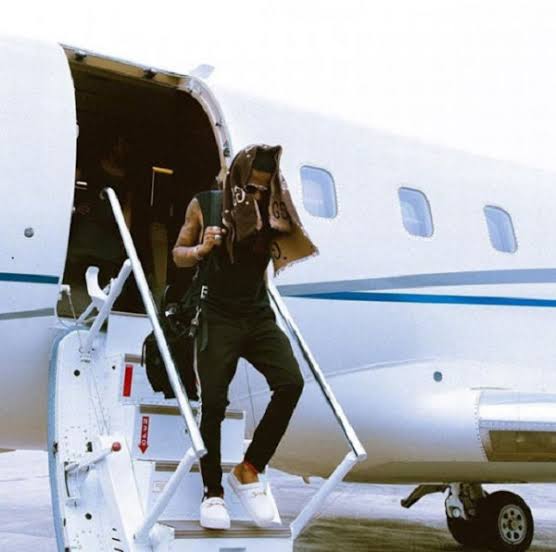 2. Wizkid: Ayodeji Ibrahim Balogun better known as Wizkid or Big Wiz is another celebrity that owns a private jet.
However, unlike his colleagues, the Grammy Award-winning Afrobeats start is not the flashy type.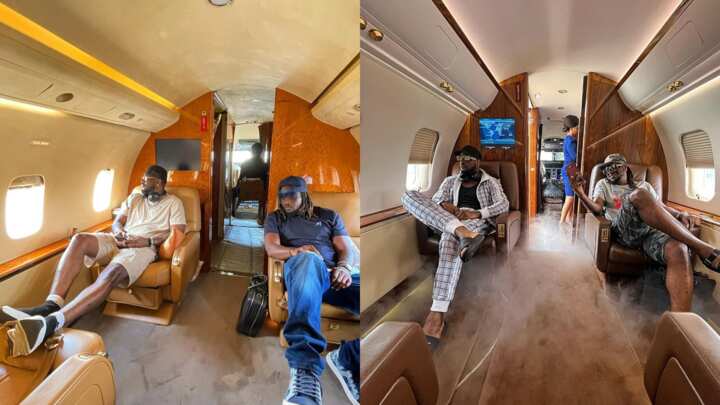 3. P-Square: Peter and Paul Okoye better known as P-Square were one of the biggest celebrities in Nigeria before they went their separate ways.
Before their long-time beef was squashed in 2021 after five years, they worked as solo artists, Paul Nonso Okoye goes by the stage name Rudeboy, while his brother Peter goes by Mr. P.
According to reports, the twin bro purchased their private jet from an Arab country.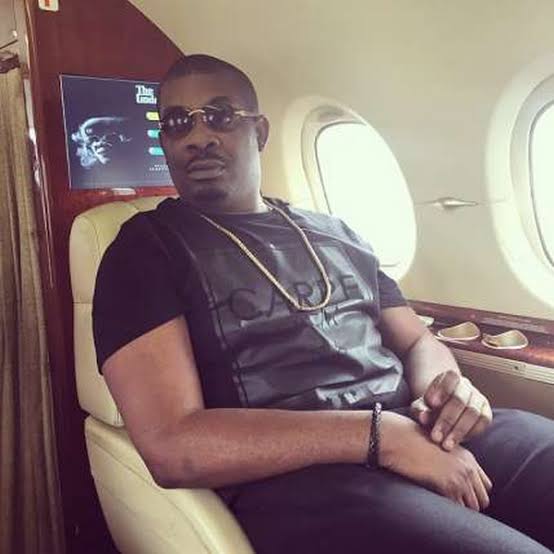 4. Don Jazzy: Michael Collins Ajereh better known as Don Jazzy is one of Nigeria's record label owners and music producers.
While he keeps his assets off the media's eyes, reports show that Don Jazzy has his private jet.

5. DJ Cuppy: Billionaire heiress, Florence Ifeoluwa Otedola better known as DJ Cuppy is known for her flashy lifestyle.
DJ Cuppy is the daughter of Business mogul, Femi Otedola. She is often pictured travelling 6 a private jet. However, many believe she is living off her father's wealth.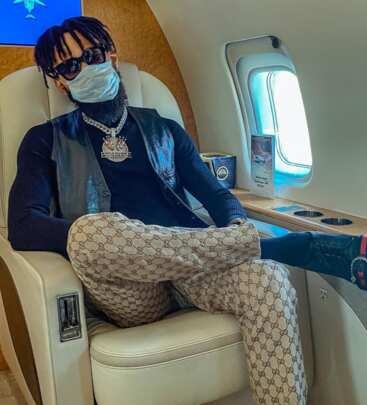 6. Phyno: Chibuzor Nelson Azubuike better known as Phyno is an HipHop Igbo language rapper.
The singer who recently welcomed a child has posted images of himself inside a private plane, leading to speculation that he may be its owner. Nonetheless, he has not issued an official statement confirming or denying ownership.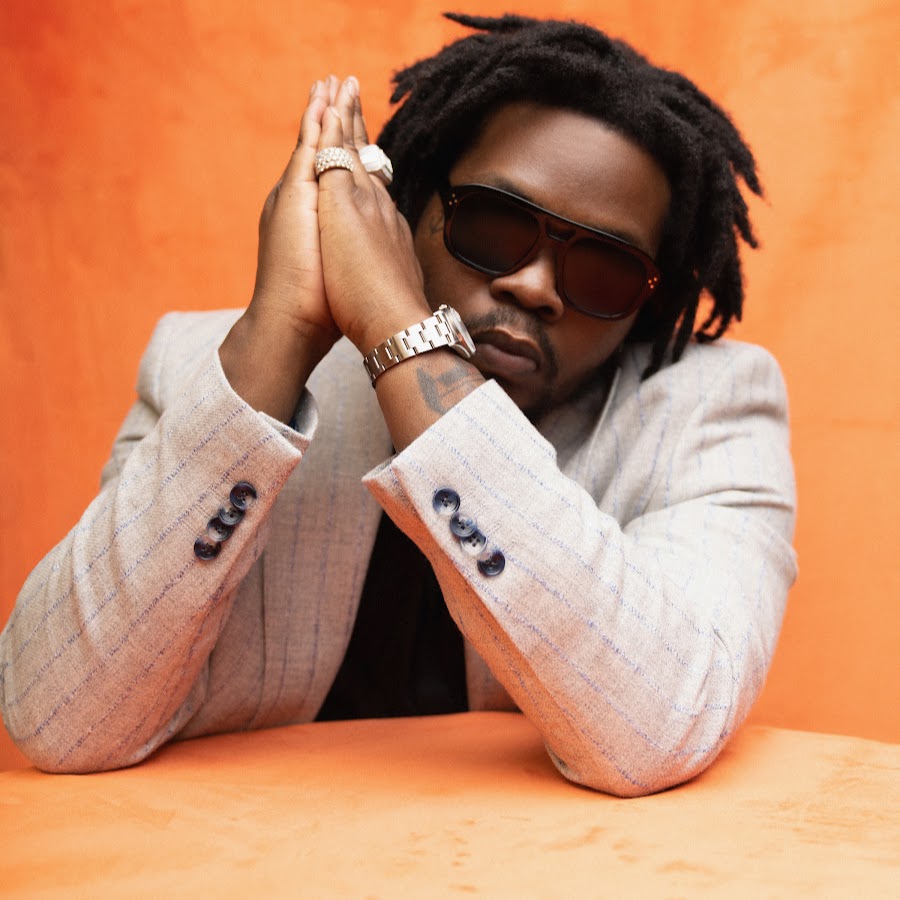 7. Olamide: Olamide Gbenga Adedeji is a record label boss and rapper known for his Yoruba language-infused lyrics.
Back in 2018, he revealed his aspiration to possess a private jet. Although he has been seen using one for travel, it remains uncertain if his dream has been realized to date.
Read Also: Video: Burna Boy Is A Beast – Akon Gives His Opinion About Davido, Wizkid And Burna Boy
While fans rank these celebrities as rich because of the luxury they can afford, the question remains – is it worth it?
Recently, Senegalese singer, Aliaune Damala Badara Akon Thiam known mononymously as Akon spoke in a recent interview  advised celebrities to exercise caution when considering owning a private jet.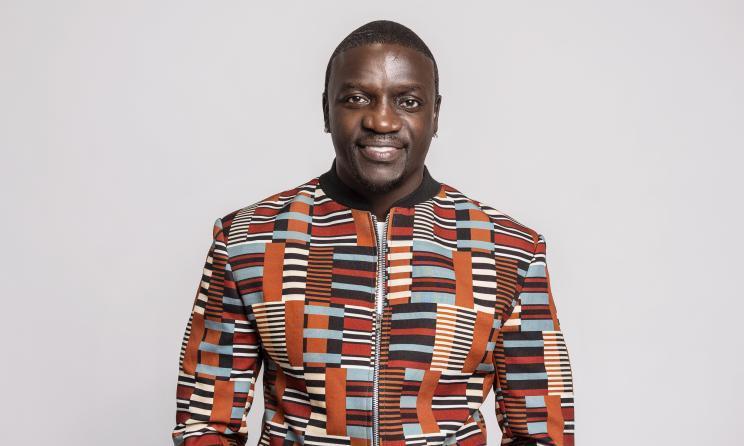 Akon emphasized the expenses involved in maintaining these aircraft. He said celebrities should be more economical with their money and not blow it off into the maintenance of jets.
Not stopping at that, Akon, having seen the pattern of how some celebrities go broke when they become old-fashioned in the entertainment industry asked that they be cautious with finances.
Citing an example himself, Akon stated that he sold off his private jet six months after purchasing it because of maintenance.
Read Also: Bisola Explains Experience As She Enters Private Jet For The First Time
He said
"I attempted to own a jet, but it only lasted 6 months; I sold that thing so fast. Buy some hours and use it only when necessary, and most of the time use it as a way of negotiating; let that be a part of your strategy to the money, but whatever you do, never own a jet"

"Owning a jet means you spend two to three million dollars a year just for upkeep. You spend more on maintenance than the actual jet cost"

"This is the advice I give everybody: the money you have now has to last you a lifetime. When you think about it like that, the way you manage everything will be different."
Read Also: 10 Nigerian celebs who have more than one business
Do you think it's necessary for a celebrity to own a private jet?