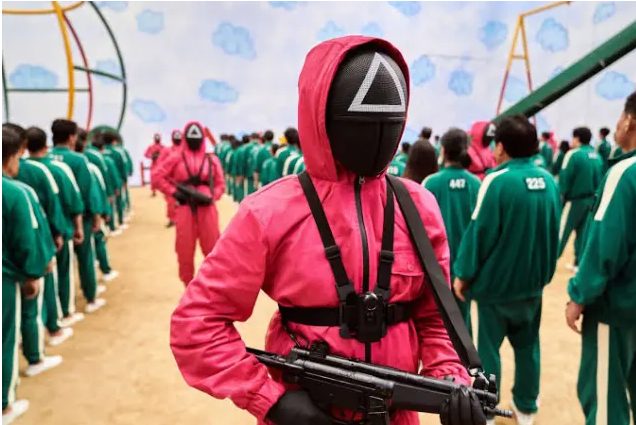 With 111 million viewers since its September 17 premiere, Netflix's Squid Game has become the greatest launch in the streaming service's history.
The South Korean popular series quickly became a pop cultural sensation, easily outnumbering the 82 million accounts that watched Bridgerton in its first 28 days.
READ ALSO: Squid Game Set to Overtake Bridgerton as Netflix's Biggest Movie
According to CNN, the drama is presently ranked number one on Netflix's Top 10 lists in 94 countries, making it the first South Korean show to do so in the United States.
While the audience numbers are remarkable, they don't necessarily imply that 111 million Netflix accounts watched the show from beginning to end.
A 'viewer,' according to Netflix's measurements, is someone who has viewed at least two minutes of the episode, albeit the same metric applies to all of the company's other shows.
READ ALSO: Netflix: 'Blood & Water' Season 2 official trailer is here
Regardless, the 111 million viewers account for more than half of Netflix's global subscription base of 209 million, which is even more astounding given the show's lack of notable stars, according to the Daily Mail.
Netflix's vice president of programming for Korea, Southeast Asia, Australia, and New Zealand, Minyoung Kim, said the show's success "has exceeded our wildest aspirations." As she puts it:
READ ALSO: Top 10 Nigerian movies on Netflix (2021)
We knew we wanted to develop world-class tales for the core K-content fans across Asia and the world when we first started investing in Korean series and films in 2015. The success of 'Squid Game' has given [Netflix] more confidence that our worldwide approach is on the correct track.
Squid Game was first revealed in September 2019 on Netflix under the title Round Six.
Netflix has yet to announce whether or not Squid Game will be renewed for a second season, despite the show's phenomenal success.
If Netflix renews it for a second season, it might be one of the most eagerly anticipated shows on the platform to date.