Squid Game is on its way to becoming Netflix's largest TV show ever, provided the early audience statistics hold.
The eerie hyper-violent Korean series debuted on the platform last month, with 456 desperate participants competing in a strange and deadly survival game. The top reward in the numerous rounds of games is nearly £30 million.
The characters compete in a classic children's game, such as Red Light, Green Light, and losing results in death.
Though the horrific images in the horror-thriller series have disgusted viewers, it has become a global hit and topped the charts as the number one program in several countries, including the UK and the US.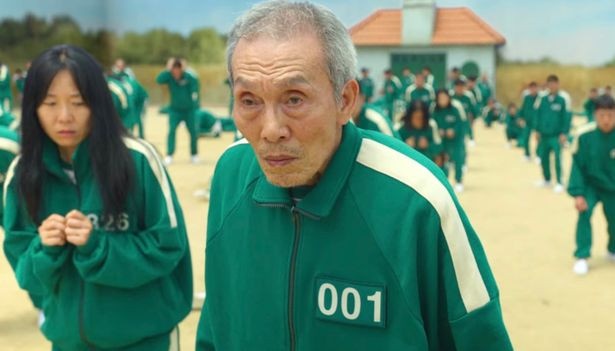 Some viewers have frequently wondered if the dystopian show, which focuses light on huge economic discrepancies, is in fact genuine, claiming it to be a horrific version of Takeshi's Castle.
Netflix co-CEO Ted Sarandos stated that the series would "certainly be their greatest non-English-language program in the world," and that there is "a very strong possibility it will be their biggest show ever."
If this holds true, the program will surpass Bridgerton, Netflix's current number one original show of all time. Bridgerton had 82 million members watch at least two minutes of the program in its first 28 days on the service, and a stunning 625 million total hours seen in its first four weeks on the site.
Squid Game, a relatively new title, has only been on the market for a few days, but its popularity appears to be spreading across several mediums. In recent days, fan-made games modeled on the show's lethal challenges have begun to appear all over Roblox. Several Squid Game remakes have also appeared on the platform's most popular lists, with many more appearing following a simple search for the buzzworthy title.
The streaming giant has had huge success with international series, with the likes of Germany's Dark and Spain's Money Heist proving popular with viewers.