Dakore Egbuson-Akande is not only a Nollywood but she can also be your inspiration to start Yoga.
Sharing on Instagram with a dedicated hashtag – #WednesdayFitnessWithD, Dakore showed us three Yoga poses to get you started as a beginner.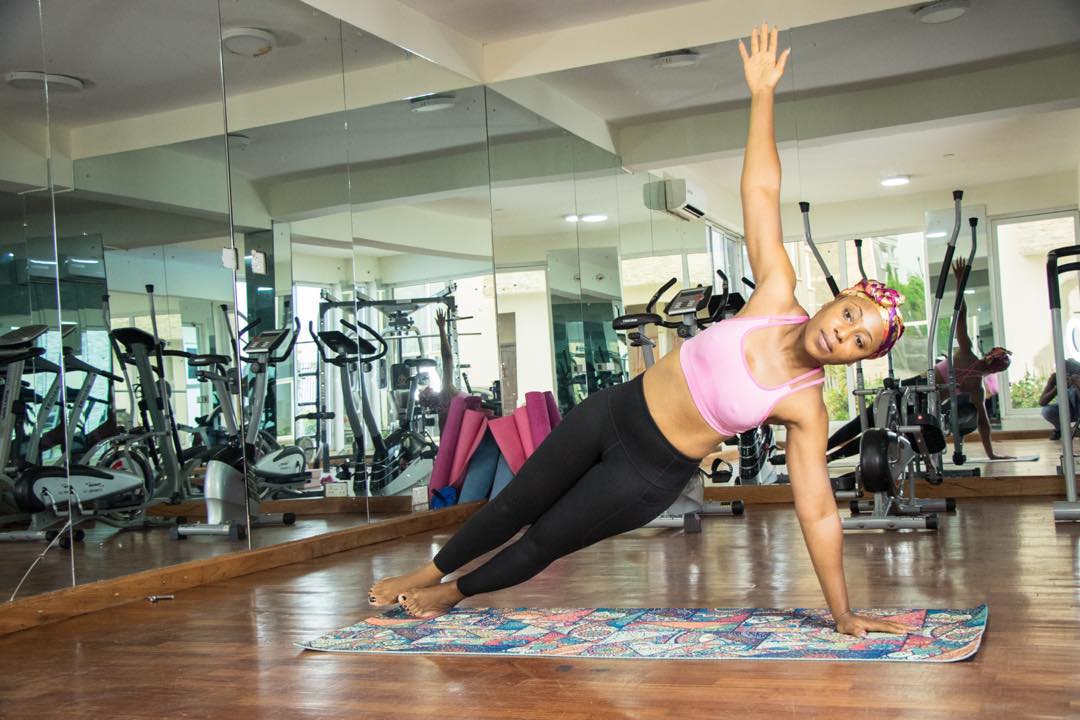 This is a handstand that's great for overall strength, endurance and flexibility.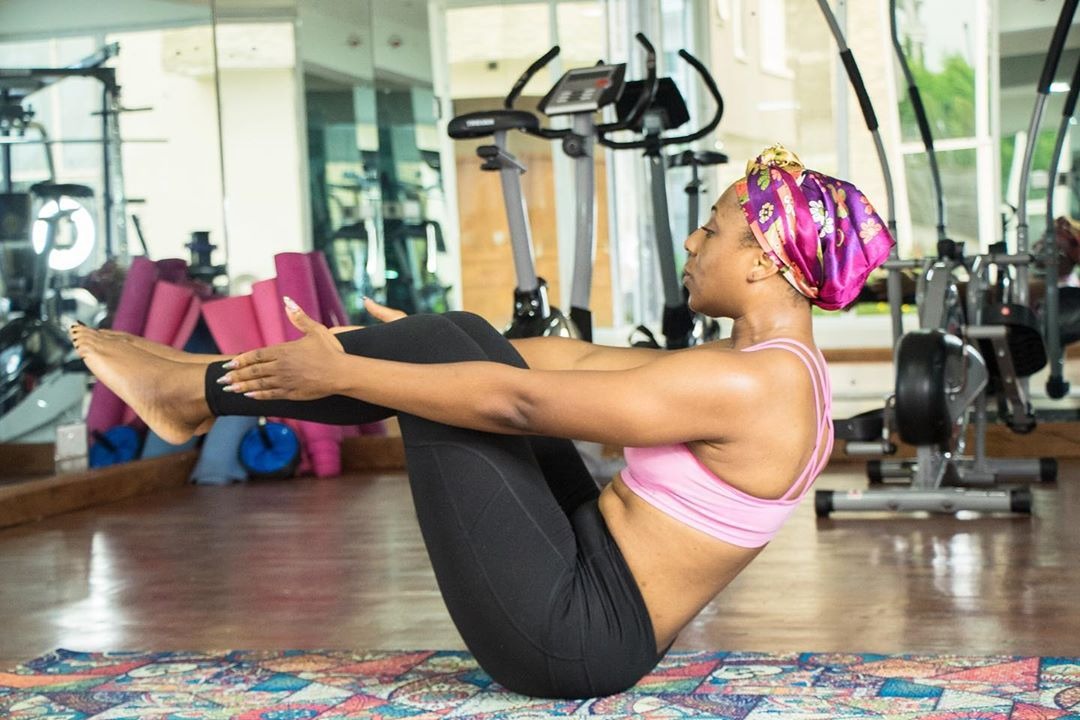 This is a modified (boat pose) or "Naukasana" a balancing yoga pose that de-stresses and revitalizes on a mental level. On the physical level we're working on our abs and balance which is great for arms, lower abdominals, thighs and legs overall so it's a real quadruple whammy!  you can do as many reps to keep you strong, supple and focused.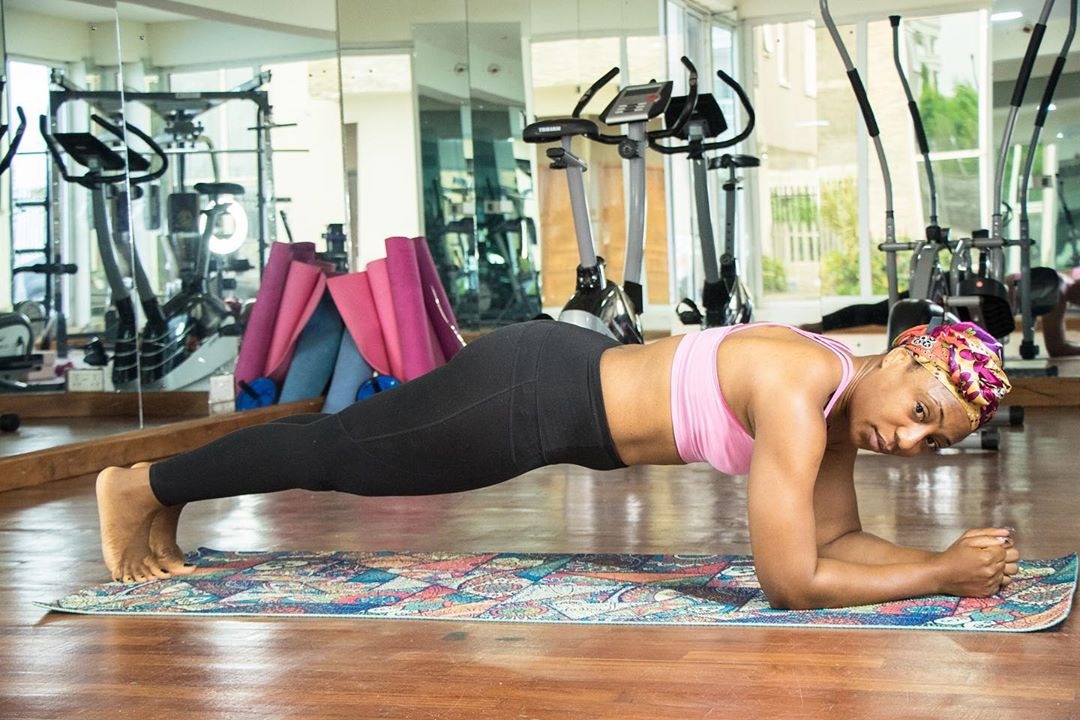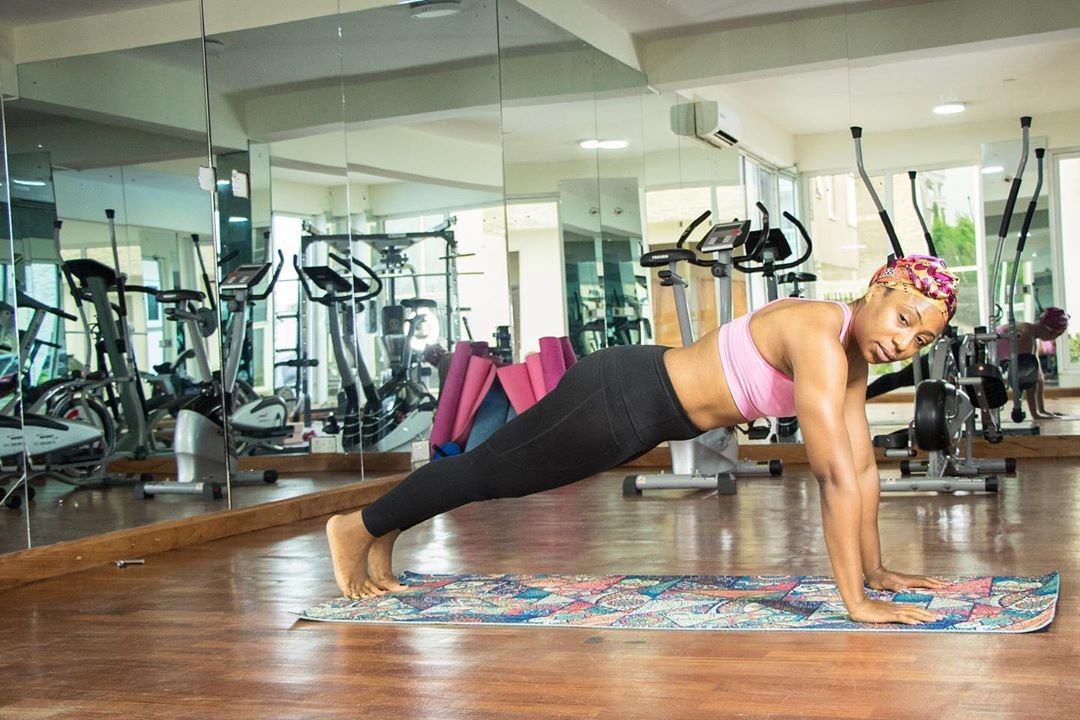 A high plank and low plank. The plank pose is a very effective exercise to engage and strengthen the abdominals(core strength) my abs are coming in small small yay. As with any exercise regime, consistency is a major key.
Photo Credit: Dakore Egbuson-Akande
Post Credit: BN