Several months after being publicly criticized for his body by singer Harrysong, music executive Soso Soberekon has displayed his genitalia to disprove the criticism.
Glamsquad recalls that in 2022, Soso Soberekan and Harrysong were involved in scuffle after  latter accused the former of sending people to kill him.
He made the revelation during an interview while speaking on fake friendship.
As expected, Soso Soberekon took to his Instagram page to debunk the allegations levied against him tagging it 'false and without basis' and took the matter a step further by filing a lawsuit.
Soso Soberekon demanded a retraction of what the 'Beta Pikin' crooner said against him and an apology in two national dailies and several online news outlets. He also asked that the singer pays N500,000,000 as compensation.
Responding to the above lawsuit, Harrysong slammed Soso Soberekon for suing him on social media. He further asked him if he was asked a question or if he went for an interview and body shamed Soso for having a small genitalia.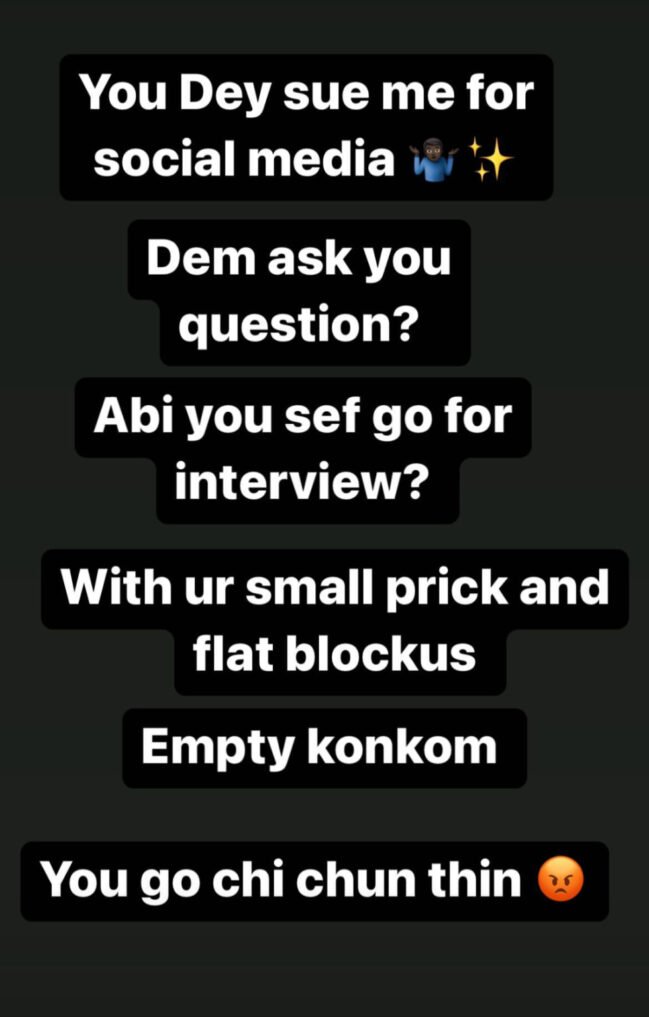 Soso Soberekan prove Harrysong wrong
In a new development, Soso Soberekan took to his Instagram page to show off his genitalia and also prove Harrysong wrong.
Sharing a picture of his huge genitalia in his underwear, he noted that all that has been said about him were all lies.
He wrote:
"Everything you've heard about chubby guys are all lies".