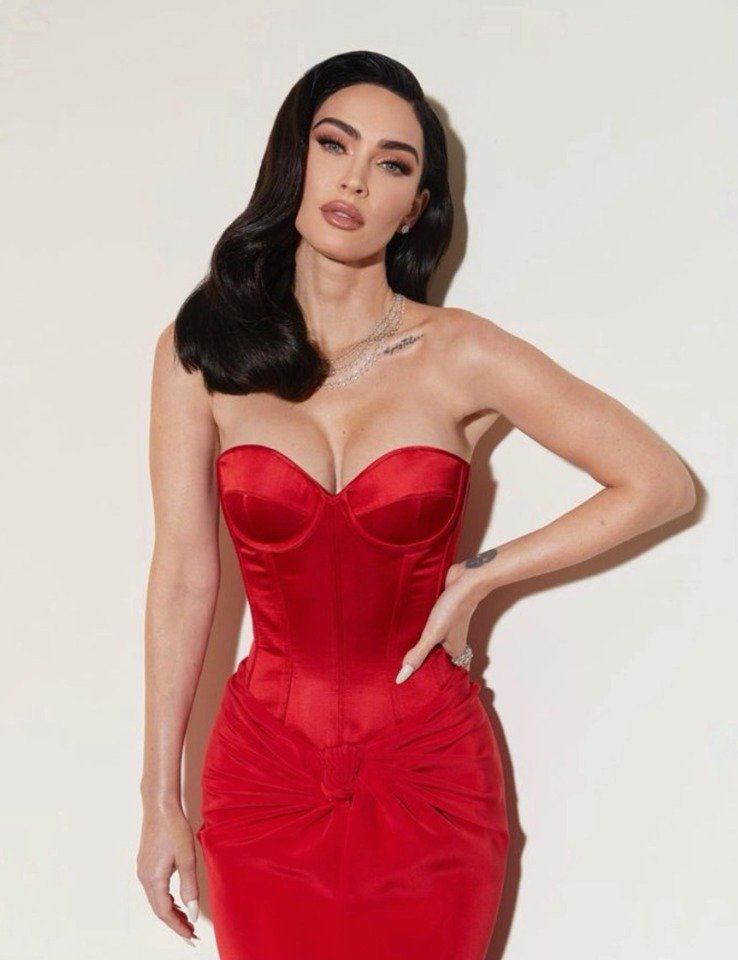 On Saturday, Megan Fox attended Clive Davis' yearly pre-Grammys dinner while sporting a hot pink brace.
After the renowned Los Angeles occasion, the 36-year-old actress made a revelation on Instagram: "off the plane with a broken wrist and a concussion straight to a Grammys party."
Fox didn't go into detail about the nature of her injuries while at the party with her Grammy-nominated fiancé Machine Gun Kelly.
Megan Fox resembled Jessica Rabbit for the event, donning a red satin dress with a velvet skirt that drooped behind her and defined her waist.
The "Transformers" actress accessorized her ensemble with a silver necklace and coordinating silver drop earrings while wearing her raven hair in glossy curls.