For 2023, Italian label No.21, Creative Director Alessandro Dell'Acqua gave it his all as the designs are indeed remarkable. Lace, boudoir sensuality, the contrast between the genders, a few leopard spots, the hue of flesh, and see-through, he stated. He also enjoys wearing well-tailored clothing.
Read Also: Lookbook: Stella McCartney Pre-Fall 2023 Collection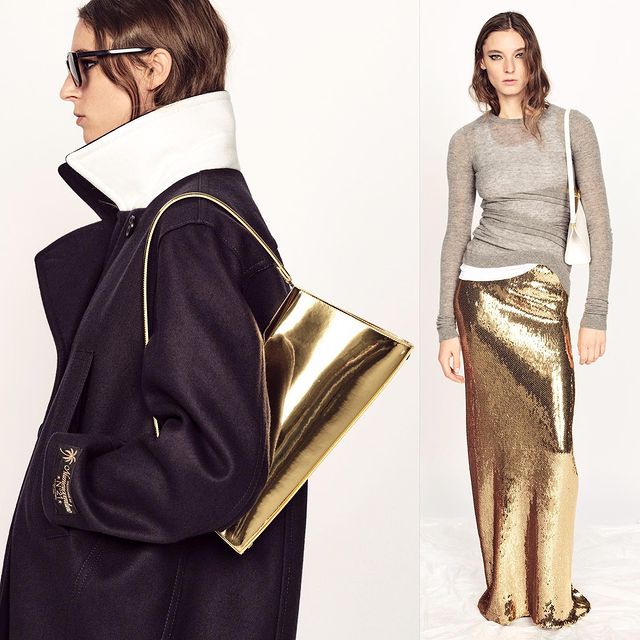 feminine bias-cut skirts with a 1940s flair, sequins that pop against knits, and a hint of grunge. For pre-fall, all of Dell'Acqua's obsessions remained, merely adjusted slightly for innovation and freshness.
The most recent style was thin, elongated, and small-shouldered, as seen in a coveted navy wool double-breasted greatcoat with wide lapels that gave off a 1970s vibe. A short cappottino in black lace-layered nude stretch jersey was dressed with a high-neck Breton striped marinière underneath a black velvet bra and worn with high-waisted, slim-fitting pants, masculine white cotton briefs.
Read Also: ferragamo Pre-Fall 2023 Collection
See full collection below;