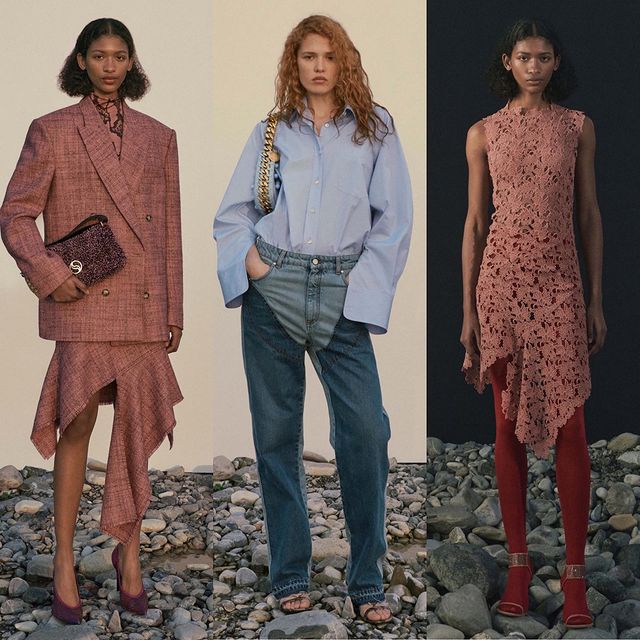 There were several noteworthy pieces in this collection, including a coat made of sustainable faux fur and finished in a fuzzy jacquard that resembled tree bark. Other standouts included a fluid trench, above-the-knee boots, and many pieces with sharp tailoring.
Read Also: ferragamo Pre-Fall 2023 Collection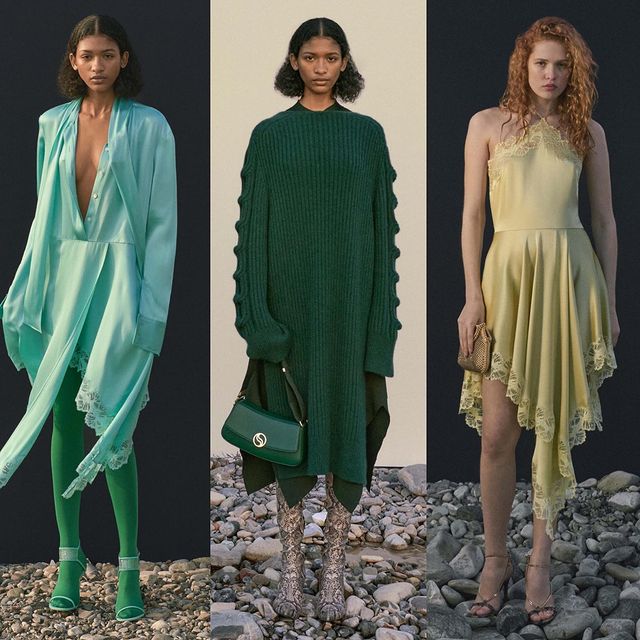 Sharp suits are always on the designer's thoughts because she received her training at Edward Sexton on Savile Row. This season, Savile Row introduced boxy jackets with slit skirts, wide military-inspired jackets, and double-breasted topcoats in pure black or checks.
It's a big deal and a wave worth riding to receive the seal of approval from the sophisticated generation that her daughter belongs to. In a collection that refined pieces from across the course of her career, McCartney broadened her self-referential approach this season.
Read Also: FASHION HISTORY: the history of Monique Lhuillier
She recalled its origin, saying, "Let's genuinely give honor to what I do. But everything is being made to be "the perfect one": the ideal volume and length. Her graduate collection-inspired slip dresses, 2000s-cut denim layered with chaps, and the domineering, sensual masculine tailoring that is fundamental to her business were all influenced by the research she used to create Stella-centric imposing blanket coats.
See full collection below;