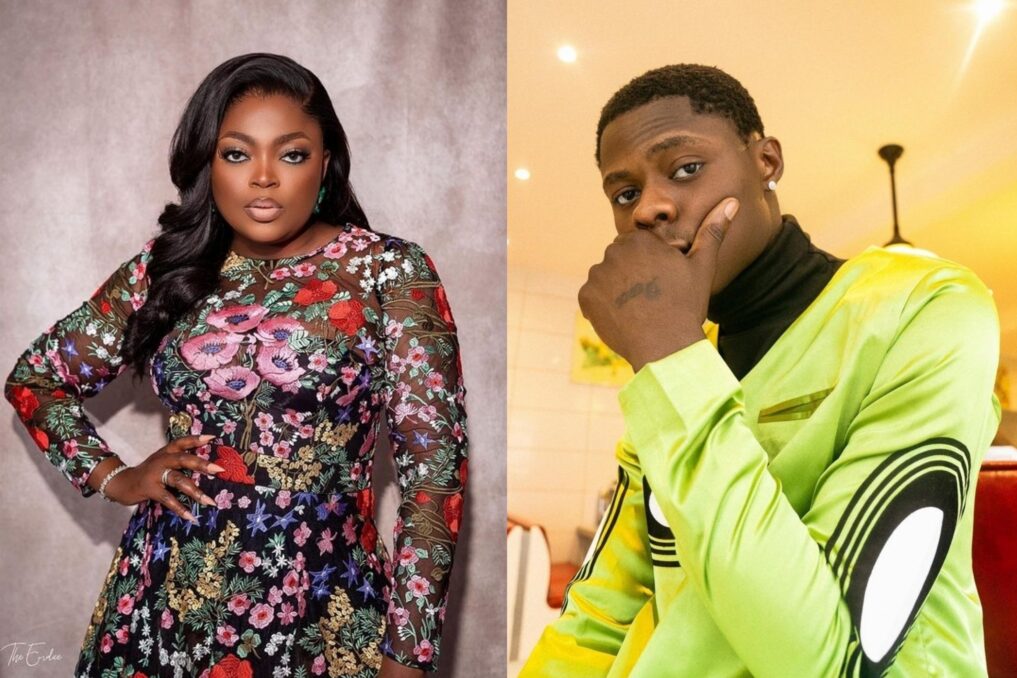 As celebrities continue to turn out in their numbers to lend their voices over the death of late singer, Mohbad, actress and filmmaker, Funke Akindele has advised Nigerians to be mindful of how they address people when mourning.
On her Instagram page, the Box Office King shared her personal experience, highlighting the distressing feeling of being in such a situation.
The mother of twins emphasized that if individuals are unable to show kindness to those who are grieving, they should refrain from speaking. She further urged them to offer love and support to the bereaved.
Read Also: "What they did to Mohbad is what they've been doing to me" Yul Edochie slams colleagues, Netizens over hypocrisy
"Pls be watchful of what you say when people are mourning. If you cannot be kind pls keep Quiet. May the Lord comfort those mourning. Amen.

"I've been there, it's a terrible feeling to mourn. Pls, be kind.

"Show love and support to those mourning in any way you can and be watchful of what you say".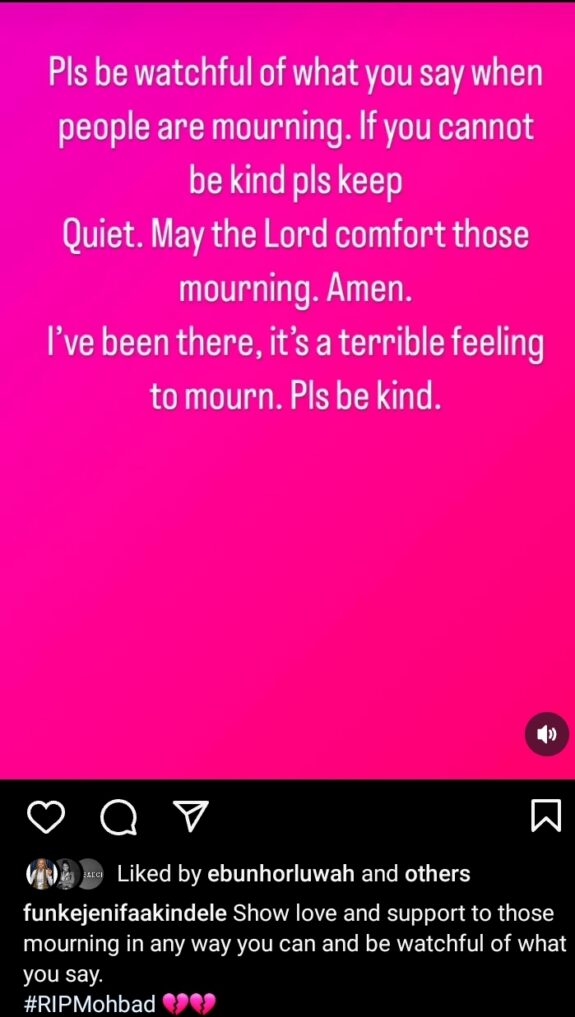 It is worthy to note that Funke Akindele's advice comes from a place of pain as she lost her beloved mother on Tuesday, 7th February 2023.
Expressing her grief,  Akindele shared a video collage featuring her mother, clarifying that she and her siblings are not in a state of mourning but rather commemorating a life well-lived.
Read Also: "You opened up your fears, the harassment and depression" Show Promoter, Paul Okoye mourns Mohbad's demise