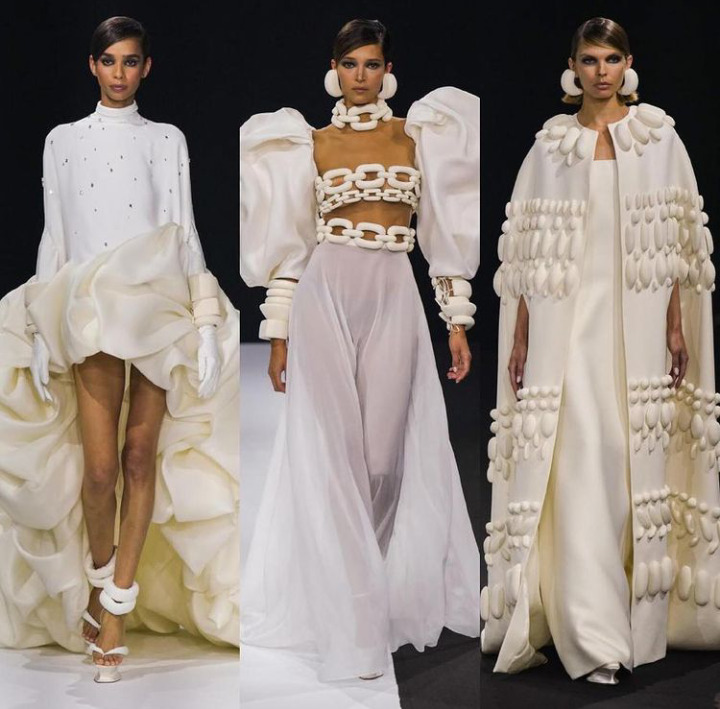 Creatively designed outfits graced the runway of the Stephane Rolland Fall winter 2022 couture collection debut.
The collection which was presented during the Paris fashion week features showstopper dresses in different exaggerated and creative looks. The collection celebrated 15 years of the fashion house and was presented at the théâter du châtelet.
Read also: Paris Fashion Week: Highlights from this week's couture shows
The collection features amazingly designed outfits in different styles and designs.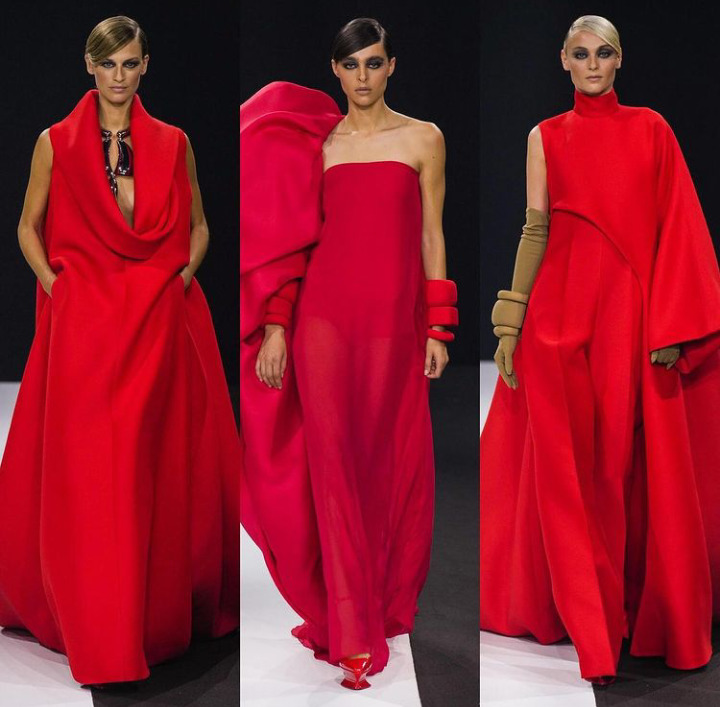 For its fall-winter 2022 couture collection, the fashion house presented creative long and elegant dresses. Monochromes were a highlight of the collection and black, red, and white colors were mainly incorporated in the Stephane Rolland spring collection. The shoulder and sleeve designs of the dresses are creatively designed and gave the outfits a point to focus on. Different types of fabrics were incorporated into the design.
Among the Stephane Rolland fall-winter, couture 2023 collection is a jumpsuit designed with draped sleeve and platform bangles. The outfit combination uniquely highlights elegance. The dresses are also designed as wrap dresses, kaftan dresses, Bodycon dresses with body cuts, and so on.
Read also: LookBook: Dior Haute Couture Spring Summer 2022 Collection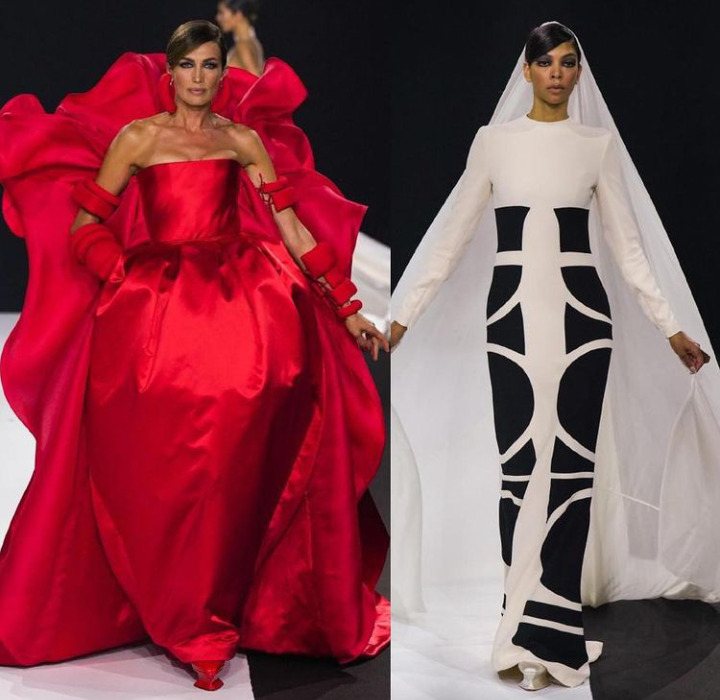 Robe in padded satin silk on black wool crepe rompers was spotted in the collection. The collection pays homage to french icon Singer Barbara.
Photo credit: Just fashionworld